SweetSpot are now taking applications from teams wishing to compete in this year's Pearl Izumi Tour Series, whether for the full calendar of ten venues or as a guest team at selected events.
The Pearl Izumi Tour Series enters its sixth year of competition in 2014, with the Series retaining its unique team based format that puts the competing squads and their sponsors at the forefront in front of packed crowds and free-to-air television audiences.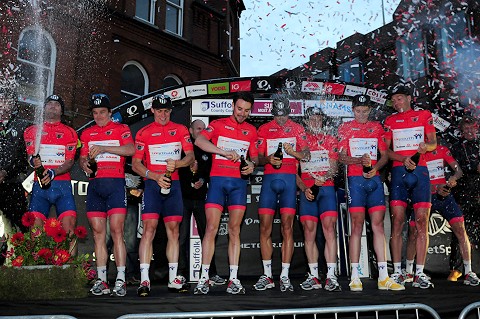 Teams interested in participating in The Pearl Izumi Tour Series who have not already applied should email Peter via peterh@thetour.co.uk to request an application form, with the deadline for returning completed forms Monday 10th February.
Full details of the 2014 Series and competing teams will be launched on Thursday 27 February at Madison's iceBike show.
Teams interested in competing in the Women's Tour Series are also invited to register their interest, with details of that Series and entries available in due course.
PEARL IZUMI TOUR SERIES
Round 01 Tuesday 13 May
Round 02 Thursday 15 May
Round 03 Tuesday 20 May
Round 04 Thursday 22 May
Round 05 Tuesday 27 May
Round 06 Thursday 29 May
Round 07 Tuesday 3 June – Redditch
Round 08 Thursday 5 June
Round 09 Tuesday 10 June
Round 10 Friday 13 June –– Jersey
---
Other Results on VeloUK (including reports containing results)

---
Other News on VeloUK