Speaking to World Cup leader Lizzie Armitstead at the press conference ahead of the biggest Women's race in Britain, perhaps the World!
Press Conference: Lizzie Armitstead
At the press conference for the Women's Tour was a darling of British Women's racing, Lizzie Armitstead, a champion in every respect and World Cup leader as well!
On being told that there was a break between the press conference and her team going on stage, I'm sure I heard her say "I'll be going shopping then" LoL.
I'm not sure she did but before she had a chance, an opportunity to talk to one of the World's best on the road arose and I took it with both hands. Asked if having the World Cup leader's jersey was a surprise, Lizzie replied "Yes".
"We just go into each race trying to win them and the World Cup leader's jersey is an added bonus. I'm not saying that to take the pressure off, I genuinely am not chasing that jersey. I want to peak at certain moments in the season; not chase consistency."
Asked how her form is ahead of not only the biggest Women's race in Britain but also the British Road Championships, Lizzie replied "it's good. I think it's good anyway! I have won the last two races I have done but they were not easy wins. They were quite uncomfortable because of a mixture of jet lag and training I think."
The very strong Boels Dolmans team with Lizzie … strong favourites on stages and the overall.
"I spent a lot of May in Yorkshire doing long slogging miles so I don't quite have the top end I want, but to be honest I have phase planned my year as such that I am not in the shape at the moment that I want to be at Richmond (Worlds)."
"The reason I was home in Yorkshire in May was because I wanted to see my family. A lot of riders chose altitude during this three week window where you choose what you want to do. A lot of people went to altitude and I took a week off and then spent two weeks at home and I'm much happier than some who have weeks in a cabin. That wouldn't work for me."
Talking about the Aviva Women's Tour in 2014, Lizzie explained "it was disaster last year when I was really sick and had a lot of punctures. I just didn't go very well but that was at the end of a hard spring when this race was earlier at the beginning of May. I was tired. This time I am a lot fresher and ready to do something here."
"The harder the course the better too because there is a lot of expectations on my shoulders and it is difficult sometimes. They say the easier races are the hardest to win and that is quite true. If there is no real place where you can attack and distance your rivals, then it is difficult."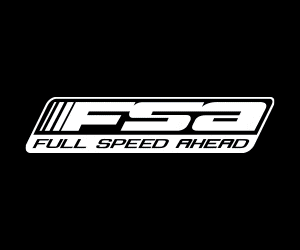 Finally, the week after the Women's Tour comes probably the most competitive British Women's Road Race Championship for years in Lincoln on the cobbled wall of Michaelgate. A former champion, Lizzie is hungry for the win in that race.
"I really want that jersey back as its place is in the European peloton. No disrespect to Laura (Trott), (current champion) but I am racing week in, week out over there and I raced with pride in that jersey and I do want it back."
So I had to ask, the World Cup jersey versus the British champion's jersey? "British champions because you get to wear that in every race!" says Lizzie smiling.
Anyone in the Chilterns on Sunday, get yourself on Tom's Hill and watch a real champion in action! Thank you Lizzie
Send your results as well as club, team & event news here
---
Other Results on VeloUK (including reports containing results)

---
Other News on VeloUK