Jonathan Bridge of G4 Acre a winner at the Scunthorpe Poly Blyton Circuit Races on June 17
Results – Poly Blyton Circuit Races
On the windy exposed Blyton circuit the field was well spread out. A small group of 6 riders merged together after catching Tobias Barlett who had been out on is own for 7 laps. This group shed two riders with 5 two go but were joined by Max Wiliamson Bikebox who had attacked from the main group & chased alone for 9 laps to join the group on the last lap.
This was a sterling effort which came to no avail, has whilst jocking for the sprint Max colided with Oliver Swan G4 Acre RT for them both to hit the deck with 500m to go, both re mounted to finish the race but missed out on the main places.
Oliver's teammate Jonathan Bridge comfortable took the sprint from what was left of the group. Dainiel Featherstone & Joel Candy both Andy Moore Auto Centre Team who were dropped from this group managed to hold off the chase group to take 5th & 6th spot with Thier team mate Adam Turner leading in the chase group .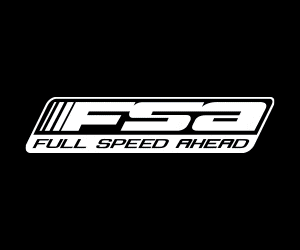 Seniors
1 Jonathan Bridge G4 Acre
2 Tobias Bartlett BDCC
3 Mark Yale VC Revolution
4 Oliver Swan G4 Acre
5 Daniel Featherstone Andy Moore Auto RT
6 Joel Candy Andy Moore Auto RT
7 Adam Turner Andy Moore Auto RT
8 Richard Moore Squadra RT
9 Brian Fleming VC Lincoln
10 Xavier Scott Andy Moore Auto RT
11 Charlie Renshaw Bikebox
12 Callum Lawson Team Performance
Youth A, B
1 Liam Hindmarsh Team Performance
2 Kieran Hotson Flextech RT
3 Jasper Fray Squadra RT
4 Jamie Tune Bikebox
5 Will Beech Notts Clarion
6 Isabel Darvill VC Lincoln
7 Joseph Law Doncaster Whs
8 Euan Crehan Dinnington RC
9 Alice Standish VC Lincoln
10 Molly-May Parkinson VC Lincoln
11 Evelyn Oldale Worksop Whs
12 Sophie Hindmarsh Dinnington RC
Youth C, D, E
1 Rory Standish VC Lincoln
2 Finley Bass Newark Castle
3 Tyler Green Doncaster Whs
4 Noah Scott-Wright Featherstone RC
5 Leo Bass Newark Castle
6 Henry Binns BDM
7 Ethan Bishop Bolsover & District CC
8 Oliver Oldale Worksop Whs
9 Ffion Law Doncaster Whs
Send your results as well as club, team & event news here
---
Other Results on VeloUK (including reports containing results)

---
Other News on VeloUK