Gordan Wiseman talks to Lucy Garner (Team Liv Plantur) and her DS Hans Timmermans both before and after today's stage.
Best Brit & Young Rider: Lucy Garner
By Gordon Wiseman
Stage 5 – quick catch up with Lucy
"Today was really tough stage for me, I was dropped pretty much every time on the climbs and then had to fight to get back. I made it but, a really tough day for me. We had Sara' – Mustonen-Lichan – 'up there today, she really did well but I was at the back of the peloton."
VeloUK – You achieved your aim with a top three finish in Kettering and you got to take two jerseys. How was the stage yesterday' – Waltham Cross to Stevenage – 'after that result?
Above: Lucy hanging on to the tail end of the peloton up Cryers Hill, the first QoM
LG – It was tough after Kettering, I wasn't feeling that good. Yesterday and today my legs just weren't feeling that good. It's been an OK Tour for me. It's been an exciting race to watch, the GC has been really close right up to the end and even now I don't know whose finally won.
VeloUK – What's next in the run up to the Nationals?
LG – I've just got to recover. I fly back to Holland tonight and then back again here on Friday. Some training, some resting and then we'll see,
---
Stage 3 – a Big Day for Lucy with third and jerseys to wear
Before the race, Lucy, who was the twice winner of the Junior Worlds Road Race championship, finished third on stage 3 of the Aviva Women's Tour after the day's nearly 140kms of hard, hot racing.
That resulted in her wearing the SweetSpot Best Young Rider jersey, just one second ahead of her long time race rival Hannah Barnes (UnitedHealthcare Professional Cycling Team) and the best placed British rider.
Talking to Lucy pre race, she explained "I was in the race last year with a Team GB squad but this year I'm back with my trade team which is really great."
"It's so great to be back racing on home roads and that means I've got my family here supporting me and that's great for them as well. There's no other race I can compare this with in terms of the amount of support we get here in this race. Especially for a Women's race."
"Everything here is so professional, really well set up and as this is only the second year. I think this will really grow into being one of the biggest on the women's calendar. As a team we really like this kind of race and whilst I might not be so close to my front door as we did last year, this is the closest I'll get".
"It's one of the toughest stage races of the year and I understand the last stage will be particularly tough but today I'm hoping that the stage will be quite controlled so I can save as much energy as possible".
"Although I got 10th (stage 2) I was pretty disappointed with yesterday but after my bad crashes at the weekend, I think that shows I've got the strength I need in my legs. I have worked hard training for the race so I know I've got it in my legs. I just have to make sure I'm in the right position".
"The crashes in the Diamond Tour weren't just little ones, they were full-on and there were girls flying everywhere. It wasn't nice at all. It was hard but I'm recovering and, as I said, having trained so hard for this race that put me in a good position for my recovery."
"The day after I was really sore and I had to go to hospital to make sure there wasn't anything serious as I did have a lot of pain and the next day I was still sore but on the bike it's completely different. Off the bike I'm still a little bit sore but on the bike – where it counts – it just seems to go away".
"I'd really like to go for a result today and if not today, then tomorrow as that's also a flatter stage. I came here wanting to get a top three on a stage or, better still, a stage win so, let's see what we can make of today".
Lucy Garner "I got third!"
Post stage, Lucy Garner was very excited at achieving her goal of a top 3. The last part was uphill but because of the roundabouts at the bottom, it was so hectic. I got a gap on the last roundabout and started the sprint and because they got that gap, it was really hard for me to bridge but I thought 'I've got to go now' because I didn't want to fail. So I just sprinted from the bottom of the last climb".
"But that's where everyone went so I just couldn't wait. Luckily I could just hold on to 3rd because out of the corner of my eye, I saw Emma Johansson just on me and I thought 'oh no' but I just managed to hold on.
The team have been amazing today. When I finished, they all said 'we weren't there' but I told them I'd got third they were all 'wow' so that's great for the team. When the race all came together with about 4 or 5km to go I knew that if they took me to about 2kms to go then it's up to me to be fighting for a good position."
"But this finish was tough but I like sprinting uphill because I'm more of an accelerator out of that last corner then I can go again, rather than having to use quick speed and then sprint".
"I'm happy that I've achieved, it is what I wanted a top three finish. It's a bit of a relief because it's been quite a hard couple of months with all the racing so this is really good for my confidence. In training, you know when you get your PBs but in racing, if you get 10th nobody sees that so it's really good that I can show myself on a hard course like today".
"I'm just so really happy".
Hans Timmermans – Lucy's DS
This is easily one of the biggest races in the world and I think you can compare it with La Course. For women's cycling, this really is a big step and I hope in the future there'll be more of these kind of races.
When you come to this race you can see that it's a really big race because everything is really professional. Look at the race manual, it's like being on the Tour de France and that's not always the way with all the big UCI races.
Last year Lucy Garner and Amy Peters were here and they both had good stories about this race and as you can see by the number of big teams here again that they feel the same way about this race.
Today's stage gives us a number of options and we're going to gamble on two horses, Lucy with the sprint and also trying to get riders into the break as we always try to race aggressively. And if we get someone into the break we won't have to chase so that'll be to our advantage in setting up Lucy for the sprint. I think we've already shown in the last two days that we're prepared to take responsibility in trying to control the race.
Lucy's form is really coming through right now. She sprinted from the back into 10th place yesterday and that was a great result having crashed twice in last weekend's Diamond Tour and they were Big crashes. I think her form is only getting better day by day. She was already strong before the Diamond Tour and that's starting to show as she works herself into this race.
On Lucy's third place, he said, "Lucy is really happy and I am too. Today was a really difficult stage, not just the stage but especially the finish. That was a really difficult finish".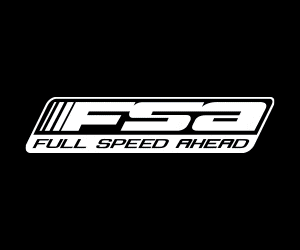 The first thing Lucy told me was that the team were really strong today. I think when the group went, it was always controllable so that wasn't a difficult moment for us. At about 20km to go we said 'OK, now we go for the sprint' because we knew at that point it was more downhill than uphill to the finish and from then on everyone knew what their job was".
"And in the short conversation I've had with Lucy since she finished she told me that the team was really strong so for me, that's really great, especially on a stage like this".
Today Lucy came third on an uphill sprint and before she's won two Junior World Championships in similar situations, the last time at Valkenburg where she had to sprint off the Cauberg so we know she's strong. In those situations we know she's world class.
I'm happy not only with Lucy's 3rd place but with the form she has at the moment, 3rd place is fantastic without a doubt as I've already told her. But I think with her form she can do even more than this. She's worked really hard for this race so I think she's really going to be there for the next two days.
Sunday will be tougher but I think tomorrow will be easier than today and when you're in good shape and have the confidence as she will have after today, then anything can happen.
After the last climb on Sunday I think how the race will pan out will depend on the general classification. After today, we know that Christine Majerus' – Boels Dolmans Cycling Team – 'is a couple of seconds in the lead and so other teams like Orica and Wiggle have to go on to attack to stop her getting more bonuses."
That means we also have to be there but we don't have to be one of the teams to take on the race. And that hopefully means we can help Lucy even more".
Send your results as well as club, team & event news here
---
Other Results on VeloUK (including reports containing results)

---
Other News on VeloUK