Matt Bottrill of drag2zero records a 46:30 for the Etwal Open 25 after a roller coaster of a week
News – Fastest 25 of the Year
Matt Bottrill writes, Its fair to say its been a very manic week, since winning the National 50 mile time trail last weekend! The week started with a visit to the Drag2zero wind tunnel, to put some more work in with Simon, and Endura, with skinsuit testing.
They're leaving no stone unturned with trying to produce the fastest clothing in the world. Its awesome to be part of the whole project. I also got the time to test put the UCI position ready for Thursday's BCF National tt championships.
A few tweaks and the bike will be ready to test out on Saturday.
But this week as also been quite emotional roller coaster with my mum being diagnosed with cancer. We knew something had not been right for a while and she's been in hospital for over a week. But now has a really battle on her hands, but she's the strongest person I know as she has already battled Breast cancer once before.
Its a massive shock and very worrying but even when they told her, she was ready to fight. All the family and myself will be with her 100% of the way. Its like being hit by a tone of bricks but I know her mind set and she will win the battle, that's what she taught me, never give up no matter how far you think your away from your dreams. But this is one battle we will win!!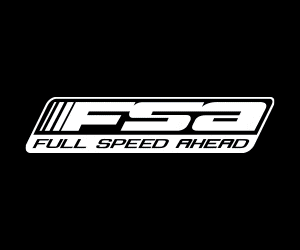 So onto Saturday's race. I decided it would be a good time to test out the UCI position on the Etwal 25 course renowned for fast times on a dragstrip out and back course.
The race started with bright blue sky's for the early starters and the weather was really humid. With some very fast times being done by coached rider Daniel Barnett he set a very rapid 48:55 after a three 10 mile rides of 18:49,18:50 & 18:59. I knew he would have this ride in him and was great to see him tick another box for breaking a personal best.
So I set off for my warm up around 50 mins before I had a big training day planned. Once I left the HQ I soon got the feeling and speed it was going to be very fast. I also knew I was going to run out of gears. I had selected to ride a 55 chainring ready for the British champs race.
But even on the warm up, I was hitting speeds of 30mph and was running out of gears. I've been riding a 58 ring now for nearly a year. Due to my leg speed dropping with age and also getting faster. So I knew I would be running out of gears within the race, so would have to optimise the position.
It was still dry up to this this point then around 3:50, 10 mins before my start time, it started to rain! By 3:55 it turned to torrential rain! And then my start came at 4pm, with the full downpour with me for the rest of the ride. I knew once out on the course it was going to be fast and I know all the markers to know where I'm at.
The problem was I could just not push the power. Rather than pushing the pedals around I was having to freewheel, I guess that comes from the set up being so fast.
It's fair to say I missed out on an opportunity to lower the competition record I already have of 45:43 for 25 miles. But with everything that happened over the last week, I was just happy to learn from the ride, ready for Thursdays major goal of the season. And set off on my ride home.
So onto Thursday. I have to say I'm really looking forward to it. The course is probably not the best suited to me, but I will be going there with a lot of emotions and trying to get every ounce of power I have out on the road. I love the feeling of building towards a goal like this. So I look forward to reporting in next week.
So stay safe and keep smashing it!
1. Matt Bottrill 46:30
2. Steve Irwin 47:08
3. Andy Jackson 47:16
4. Richard Bideau 47:48
5. Alistair Wareham 48:49
6. Dan Barnett 48:55
7= Lee Tunnicliffe 48:58
7= Joel Wainman 48:58
9. Matt Sinclair 49:19
10. Richard Dean 49:22
Send your results as well as club, team & event news here
---
Other Results on VeloUK (including reports containing results)

---
Other News on VeloUK