Alex Dowsett, Hayley Simmonds and Scott Davies champions at Cadwell Park in the British Time Trial Championships 
2015 British Time Trial Championships
Feature on the course with Matt Bottrill and Abby-Mae Parkinson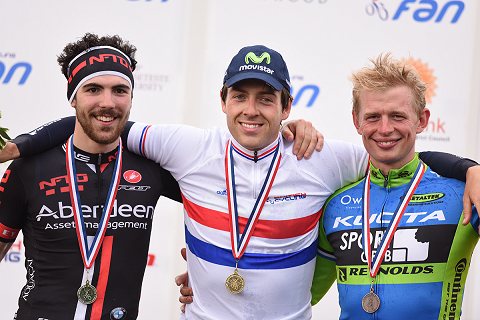 On a course suited to road riders, Alex Dowsett, Hayley Simmonds and Scott Davies came away from Cadwell Park with the stripes on their back after winning their respective categories.
Alex Dowsett produced a world-class performance at Cadwell Park to equal Stuart Dangerfield's record of four British time trial titles, while earlier in the day Hayley Simmonds and Scott Davies took the women's and under-23 men's crowns.
Dowsett (above) set a scorching time of 1:00.11 over the testing 44.8-kilometre course that combined the open roads of Lincolnshire and the swooping tarmac of the Cadwell Park motor racing circuit.
SportGrub Kuota Cycling Team's Ryan Perry, who works full time in the Army, set a marker of 1:04.28 before NFTO's Edmund Bradbury university graduate dropped below the 1:04 mark with a 1:03.42 as title favourites Bottrill and Dowsett ploughed around the three laps of the open road sector of the Lincolnshire course, two of just six riders remaining with a chance of challenging for the medals.
As Dowsett passed Bottrill, it became clear that the 26-year-old Movistar pro was headed for a record-equalling fourth title – it was just a case how big the winning margin would be.
In the end Dowsett's win was emphatic, a time of 1:00.11, ensuring that the British title was added to his remarkable year of UCI Hour record and Bayern Rundfahrt stage race triumphs.
Bottrill eventually finished fourth, four minutes and 20 seconds down on Dowsett, with Bradbury taking silver and Perry taking bronze. Speaking after regaining the national title, Alex Dowsett told British Cycling: "It's lovely to get it back," said Dowsett. "It's really significant being national champion. Now every time I do a time-trial I get to wear this. I couldn't have lost it to a more talented guy last year in Brad but it's nice to have it back."
"That was tough. I didn't have a radio so I had no idea where I was in relation to anyone else. The course itself – in training I thought it would be easier in the race but it was actually harder, so I had no idea how well I was going out there. But when I saw Matt (Bottrill) I knew that either he was on a horrendous day or I was on a good one.
"I had a bit of a moment on the second to last corner around here. I've got quite a few friends who race British Superbike and I'm not going to hear the end of it from missing that apex!"
Edmund Bradbury ((NFT0) 2nd: I'm over the moon. I had a really good ride and knew I was going well. I came out here Monday so I have been here all week and rode most of the course full gas on Tuesday morning so I knew the numbers I could do and went out and did it".
"I am really really happy with that ride. I like the hilly courses and am finding that in the road races as well. This is my first year properly road racing and am enjoying the climbing. As a time trial course, it really suited me very different to the dragstrips I'm used to riding."
Edmund explained how he has the same coach as Hayley Simmond's, the winner of the women's event. "He's a fantastic coach and has done so much for me the last couple of years. I am seeing massive gains and loving it at the moment. Today is the first time really going full time because I am meant to be graduating today and missed that to come here and that was definitely worth it!"
Edmund will now be riding full time for pro team NFTO.
Ryan Perry (SportGrubKuota) (3rd) "To be honest, it hasn't sunk in. I can't believe it. I was not going to ride this week because I thought I didn't have a chance. I've just turned up and gone as hard as I can and it worked out alright."
"I am absolutely blown away. I was a bit worried about the course as I am a bit heavy at the minute and I thought I'd struggle a lot more on the hills. Time trialling suits me a lot more than the hilly crits so I tried hard to pace it and stick to the power I knew I could hold".
Matt Bottrill, knew it wasn't it sort of course but still smashed it and was fourth.
WOMEN'S RACE
Team Velosport's Hayley Simmonds produced a superb ride to take the British women's title, defying the form book and finishing over a minute ahead of silver medallist Molly Weaver and bronze medallist Dame Sarah Storey.
Simmonds, who moved from rowing in 2009, took the lead from early pacesetter Ciara Horne over the 33.6-kilometre course. Posting a time of 51:39.89, the 2014 10-mile and 50-mile time-trial champion, threw the gauntlet down in resounding fashion, with Katie Archibald and Dame Sarah Storey still out on the course.
Liv Plantur's Molly Weaver soon pushed Horne into third with a 52.58.18 time and within minutes, the pundits' favourite was dropping out of medal contention.
Dame Sarah Storey couldn't challenge the time of Simmonds, the multiple Paralympic champion stopping the clock at 53.00.61 and dropping into third with just a few challengers left out on course.
Storey's teammate Katie Archibald, who took silver in 2014, was the last challenger to finish but could only manage sixth, handing the women's crown to a delighted Simmonds.
"It's completely overwhelming – I've worked really hard for this," said Simmonds. "I hoped it was going to be really close and I just went out and did the ride that I thought I could, did the effort I thought I could and obviously it paid off. I was just trying to focus on getting out the ride that I was capable of and not necessarily concentrating on the other big names that were starting after me."
"After I finished and I was half collapsing over my bike I could just hear the commentator say my time and then say 'will anyone go under 50 minutes'. Dame Sarah and Katie Archibald are both capable of going under 50 and at that point I wasn't even sure that I was in the lead, let alone that I was going to win by a minute."
Molly Weaver, straight out of the Aviva Women's Tour and into second place in the time trial.
A cyclist with more honours than probably most cyclists in the world, Dame Sarah Storey was third
Julia Shaw, a legend in Women's time trialling on a course that didn't suit her and the specialist time trialists
UNDER 23 MEN'S
Earlier in the day, 100%ME's Scott Davies successfully defended his British under-23 time trial title.
The 19-year-old from Carmarthen fought off a strong challenge from fellow Welshman, Team Wiggins' Owain Doull, recording a time of 47:20.32 to retain the jersey he won in Monmouthshire 12 months ago. Axeon Cycling Team's Tao Geoghegan Hart had been the first to break into the 47-minute times with 47:37.90, only for Doull to immediately strike back with a stunning 47:26.53.
But Davies, continuing the stellar form demonstrated earlier in the year at Tour de Yorkshire, did not falter, besting Doull's time by six seconds with a 47:20.32 masterclass, joining Alex Dowsett and Sam Harrison as only the third rider to win back-to-back under-23 time trial titles.
A relieved Davies commented after the race:Â "It was pretty tough – I think the nature of the course meant holding a rhythm wasn't that easy today," said Davies following his effort.
"It's quite rolling so there's no real stretch where you can hold the same pace. It's up, down and up. That steep hill is quite tough as well – quite a testing course. "Relieved is the word that I'd use to describe how today went. I came up to it with a bit more pressure than last year – relieved to have defended it.
Owain Doull
Scott Davies
 Tao Geoghegan Hart
RESULTS
MENS
1 Alex Dowsett Movistar Team 01:00:11.13
2 Edmund Bradbury NFTO 01:03:42.25
3 Ryan Perry SportGrub KUOTA Cycling Team 01:04:02.28
4 Matthew Bottrill www.drag2zero.com 01:04:31.50
5 Lloyd Chapman Richardsons – Trek RT 01:05:43.02
6 Ashley Cox CC Luton 01:05:52.70
7 Tejvan Pettinger Sri Chinmoy Cycling Team 01:06:07.64
8 Jason Bouttell Velopro 01:06:15.57
9 Josh Williams Revolutions Racing 01:06:23.50
10 Gruffudd Lewis Pedal Heaven RT 01:06:31.07
11 Dean Robson Somerset RC – The Bicycle Chain 01:06:36.34
12 Ioan Smallwood Cardiff Ajax CC 01:06:46.84
13 James Gullen Velosure Starley Primal 01:07:08.93
14 Rhys Howells Richardsons Trek RT 01:07:25.89
15 James Lowden Neon – Velo Cycling Team 01:07:35.56
16 Adam Gascoigne Pedal Power Loughborough 01:07:43.24
17 Adam Kenway SportGrub KUOTA Cycling Team 01:07:52.39
18 Daniel Halksworth Velo Sport Jersey 01:08:06.60
19 Daniel Bigham Be eline Bicycles RT 01:08:14.68
20 Pete Dyson East London Velo 01:08:20.71
21 Peter Murdoch Neon – Velo Cycling Team 01:08:22.47
22 Chris McNamara Pedal Heaven RT 01:09:07.97
23 William Bjergfelt SportGrub KUOTA Cycling Team 01:09:11.08
24 Robert Moore Pedal Heaven RT 01:09:23.77
25 Jamie Pine Pedal Heaven RT 01:09:49.07
26 Ewan Farrow Ilkley Cycling Club 01:09:57.74
27 Keith Murray Pioneer Scott Syncros 01:10:34.76
28 Simon McNamara Southdowns Bikes â Casco 01:10:55.26
29 Michael Guilford VC Meudon 01:11:46.52
30 Greig Burt Beeston Cycling Club 01:11:57.80
31 Mark Nulty Manchester Bicycle Club 01:12:09.64
32 Christophe Demoulin Rapha Cycling Club 01:12:19.01
33 Benjamin Allen Dulwich Paragon CC 01:12:30.56
34 Ian Russell Arrow Cycles 01:13:18.94
35 John Brearley City RC (Hull) 01:13:51.28
36 Christopher Bates Beeston Cycling Club 01:15:25.30
WOMEN
1 Hayley Simmonds Team Velosport 51:39.89
2 Molly Weaver Matrix Fitness 52:58.18
3 Dame Sarah Storey Pearl Izumi Sports Tours Int'l 53:00.61
4 Lucy Coldwell Unattached 53:37.14
5 Ciara Horne Pearl Izumi Sports Tours Int'l 53:38.31
6 Katie Archibald Pearl Izumi Sports Tours Int'l 53:41.78
7 Hannah Barnes Unitedhealthcare Pro Cycling Team 55:29.68
8 Abby -Mae Parkinson Team Giordana -Triton 55:35.93
9 Julia Shaw www.drag2zero.com 56:11.57
10 Anna Christian Wiggle Honda 56:22.44
11 Rebecca Rimmington Aprire Bicycles/HSS Hire 56:56.77
12 Natalie Grinczer Fusion RT Gearclub Bike Science 57:03.49
13 Annasley Park Team Giordana – Triton 57:44.75
14 Alice Cobb Aprire Bicycles/HSS Hire 58:00.14
15 Chloe Fraser Team Rytger 58:02.28
16 Hayley Jones Bicycle Superstore. 58:29.94
17 Anna Turvey Pearl Izumi Sports Tours Int'l 58:38.35
18 Mathilde Pauls Fusion RT Gearclub Bike Science 58:51.49
19 Julie Erskine IKON – Mazda 58:59.94
20 Elizabeth Stedman University of Sheffield CC 59:24.34
21 Faye Faber Unattached 59:30.07
22 Bethany Hayward Pearl Izumi Sports Tours Int'l 59:35.59
23 Henrietta Colborne Team Jadan 59:40.11
24 Amy Gornall Aprire Bicycles/HSS Hire 59:44.54
25 Ruth Summerford PMR@Toachim House 59:51.69
26 Claire Munton Malteni Race Team 01:00:18.02
27 Nikola Butler Pearl Izumi Sports Tours Int'l 01:00:22.94
28 Annabel Fisher Bonito Squadra Corse 01:00:41.34
29 Josephine Gilbert Velosure Starley Primal 01:00:46.73
30 Vanessa Whitfield Team 22 01:00:59.45
31 Emma Lewis Adalta Cycling Club 01:01:27.96
32 Lorna Ferguson Glasgow Green Cycle Club 01:02:57.32
33 Keira McVitty Team Giordana – Triton 01:03:46.51
34 Jennifer McAndrew Team Jadan 01:06:27.72
35 Laura Cheesman Velosure Starley Primal 01:07:07.93
36 Helen McKay Les Filles Racing Team 01:10:22.56
UNDER 23
1. Scott Davies 100% ME 47:20.32
2 Owain Doull Team Wiggins 47:26.53
3 Tao Geoghegan Hart Axeon Cycling Team 47:37.90
4 Thomas Baylis One Pro Cycling 48:04.42
5 Joshua Teasdale Prorace Cycling Team 48:15.43
6 James Shaw Lotto Soudal 48:26.11
7 Mark Stewart 100% ME 48:37.24
8 Gabriel Cullaigh 100% ME 48:40.72
9 Matt Gibson 100% ME 48:56.51
10 Ben Hetherington Achieve Northside Skinnergate 49:03.57
11 Christopher Fennell Catford CC Equipe/Banks 49:07.13
12 Andy Leigh Team Handi Ness 49:13.90
13 Christopher Lawless Team Wiggins 49:24.85
14 Oliver Wood 100% ME 49:31.20
15 Charlie Tanfield Easton Ritte 49:37.80
16 Connor Swift Polypipe Cycling Team 49:41.45
17 Chris Latham 100% ME 49:50.62
18 Alistair Slater An Post ChainReaction 49:54.74
19 George Wood Richardsons Trek RT 50:13.31
20 Luc Hall Team Wiggins 50:16.21
21 Jake Kelly 100% ME 50:21.24
22 Joe Evans Madison Genesis 50:31.76
23 Germain Burton 100% ME 50:35.20
24 Lawrence Carpenter Catford CC Equipe/Banks 50:39.35
25 Jack O'Neill Mike Vaughan Cycles 50:43.63
26 Stephen Williams Pedal Heaven RT 50:49.53
27 Sebastian Baylis Champion System VCUK Racing Team 50:55.15
28 Simon Alexander Richardsons Trek RT 50:55.72
29 James Garratt Welland Valley CC 51:02.57
30 Ashley Dennis Catford CC Equipe/Banks 51:13.30
31 Jacob Scott ILLI – Bikes Cycling Team 51:19.97
32 Tom Bracegirdle Team Handi – Ness 51:29.27
33 Edward Clemens Team Handi Ness 51:54.04
34 Cameron Woolsey Spirit Bikes Racing Team 51:54.65
35 Joel Lewis Rhino Racing 52:01.62
36 Cameron Jeffers Bill Nickson Cycles RT 52:19.65
37 Harry Godding Catford CC Equipe/Banks 52:21.24
38 Liam Yates Catford CC Equipe/Banks 52:25.50
39 Joseph Andrews Eden Veranda Racing 52:37.43
40 Will Houghton Hillingdon Cycling Club 52:41.61
41 David Bolland Clay Cross Road Team 52:55.22
42 Peter Hitt VC Meudon 53:10.55
43 Sean McGovern Teamwallis Racing Team 54:05.03
44 Jack Donaldson Neon – Velo Cycling Team 54:06.35
45 Sean Townsend Radeon Cycle Coaching 54:39.51
46 Oliver Blagden High Wycombe Cycling Club 55:44.88
47 Jason Hales Unattached 55:51.99
48 Gethin Llewelyn Swansea University RT 55:58.00
49 Joshua Haasz VC Londres 55:58.62
50 Jacob Nicholson TBW Bottecchia Wigmore RT 56:27.84
51 Conor Palliser East Bradford CC 56:41.16
52 Max Sahota St Ives CC 56:54.19
53 Peter Cocker Pedal Pushers 01:00:50.89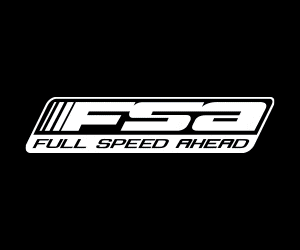 FORMER WINNERS
WOMEN
2014 Emma Pooley
2013 Joanna Rowsell
​2012 ​Wendy Houvenaghel
​2011 ​Wendy Houvenaghel
​2010 ​Emma Pooley
​2009 ​Emma Pooley
​2008 ​Sharon Laws
​2007 ​Wendy Houvenaghel
​2006 ​Rebecca Romero
​2005 ​Julia Shaw
​2004 ​Frances Newstead
​2003 ​Wendy Houvenaghel
​2002 ​Frances Newstead
​2001 ​Yvonne McGregor
​2000 ​Ceris Gilfillan
MEN
2014 Sir Bradley Wiggins
2013 Alex Dowsett
​2012 ​Alex Dowsett
​2011 ​Alex Dowsett
​2010 ​Sir Bradley Wiggins
​2009 ​Sir Bradley Wiggins
​2008 ​Michael Hutchinson
​2007 ​David Millar
​2006 ​Jason MacIntyre
​2005 ​Stuart Dangerfield
​2004 ​Michael Hutchinson
​2003 ​Stuart Dangerfield
​2002 ​Michael Hutchinson
​2001 ​Stuart Dangerfield
​2000 ​Chris Newton
1999 Chris Newton
1998 Stuart Dangerfield
1997 Graham Obree
UNDER 23
2014 Scott Davies
2013 Sam Harrison
​2012 Sam Harrison
​2011 Douglas Dewey
​2010 Andrew Griffiths
​2009 Alex Dowsett
​2008 Alex Dowsett
​2007 Matt Brammeier
​2006 Daniel Davis
​2005 Ben Greenwood
​2004 Ryan Connor
Send your results as well as club, team & event news here
---
Other Results on VeloUK (including reports containing results)

---
Other News on VeloUK