Aussie & British champions headline the Otley Circuit races on Wednesday, July 1st in Yorkshire
News – Otley Circuit Races
The post nationals domestic racing scene kicks off on a high with a classic town centre circuit race, the Otley Grand Prix which was won in 2014 by the British Circuit Race Champion, Adam Blythe.
Ed Clancy and Adam Blythe elbow to elbow to the line last year. Could 2015 be a repeat or will an Aussie (Steele Von Hoff) Â take the glory!
The Orica GreenEdge rider is on the start sheet again for 2015 as is the Aussie champion Steele von Hoff (NFTO) who rides with number 1 on his back thanks to Adam's win in 2014 as Steele rides for the same team as Adam did last year, NFTO.
The line-up though has many more stars including former winners Scott Thwaites (x2)(Bora–Argon 18), Ian Wilkinson (Raleigh-GAC) and Felix English (JLT Condor). Other 'names' include Olympic Champion Ed Clancy (JLT Condor), Daniel Mclay (Bretagne-Seche Environnement), Tom Stewart (Madison Genesis), Pete Williams (One Pro Cycling), Steve Lampier (Raleigh GAC) and Under 23 TT Champion Scott Davies (GB Academy).
They are just some of the riders capable of winning the race with many more in the start list below.
The night will also see the Pinsent Masons Women's race, part of National Women's Road Series with the Paralympic legend Dame Sarah Storey (Pearl Izumi Sports Tours Intl) heading the line up along with series leader Nicola Juniper (Team Giordana- Triton).
Jessie Walker who signed for an Italian UCI team recently is on the start sheet and is the daughter of multiple winner of the mens Otley GP, Chris Walker. A star from the world of cyclo-cross Amira Mellor (Paul Milnes – Bradford Olympic RC) is on the list as is the top junior in the TT champs, Abby-Mae Parkinson (Team Giordana- Triton).
Charline Joiner (Team WNT) is another to look for and a prolific winner of women's races.
The night will also see an open 2/3/4 race and plenty of youth racing as well all keeping thousands of people who will line the barriers entertained well into the evening!
ELITE MEN
1 Steele Van Hoff NFTO
2 Barras Tom NFTO
3 Rob Partridge NFTO
4 Ian Bibby NFTO
5 James Lowsley-Williams NFTO
6 Sam Harrison NFTO
7 James Lewis NFTO
8 Dale Appleby NFTO
9 Edward McParland All Terrain Cycles
10 Max Williamson Bike Box Alan/Envelopemaster
11 Scott Thwaites Bora–Argon 18
12 Daniel Mclay Bretagne-Seche Environnement
13 Harry Godding Catford CC Equipe/Banks
14 Lawrence Carpenter Catford CC Equipe/Banks
15 Tom Neale Catford CC Equipe/Banks
16 Dillon Byrne Champion System VCUK Racing Team
17 Lee Baldwin Champion System VCUK Racing Team
18 Matthew Williams Chevin Cycles.com Trek
19 Martin Woffindin Cycle Sport Pendle
20 Hamish Graham Green Jersey RT
21 Jacob Scott ILLI-Bikes Cycling Team
22 Jake Womersley ILLI-Bikes Cycling Team
23 Edward Clancy MBE JLT Condor
24 Felix English JLT Condor
25 Graham Briggs JLT Condor
26 Harry Tanfield JLT Condor
27 Joseph Moses JLT Condor
28 Luke Grivell-Mellor JLT Condor
29 Richard Handley JLT Condor
30 Thomas Moses JLT Condor
31 Oliver Payton Kuota – Spinergy – GSG
32 Matt Cronshaw Madison Genesis
33 Matthew Holmes Madison Genesis
34 Mike Northey Madison Genesis
35 Thomas Scully Madison Genesis
36 Thomas Stewart Madison Genesis
37 Tobyn Horton Madison Genesis
38 David Bates Mammoth Lifestyle Racing Team
39 James Notley Mammoth Lifestyle Racing Team
40 Dexter Gardias One Pro Cycling
41 George Atkins One Pro Cycling
42 Jonathan Mould One Pro Cycling
43 Joshua Hunt One Pro Cycling
44 Marc Hester One Pro Cycling
45 Peter Williams One Pro Cycling
46 Samuel Williams One Pro Cycling
47 Thomas Baylis One Pro Cycling
48 Billy Harding Paul Milnes – Bradford Olympic RC
49 Alex Paton Pedal Heaven RT
50 David McGowan Pedal Heaven RT
51 Max Stedman Pedal Heaven RT
52 Mitchell Webber Pedal Heaven RT
53 Will Fox Pedal Heaven RT
54 William Harper Pedal Heaven RT
55 Connor Swift Polypipe Cycling Team
56 Declan Byrne Polypipe Cycling Team
57 Dominic Smith Polypipe Cycling Team
58 Russell Hampton Polypipe Cycling Team
59 Simon Wilson Polypipe Cycling Team
60 Tom Mazzone Polypipe Cycling Team
61 Oliver Moors Project 51
62 Andrew Hawdon Raleigh GAC
63 Brad Morgan Raleigh GAC
64 Evan Oliphant Raleigh GAC
65 George Pym Raleigh GAC
66 Ian Wilkinson Raleigh GAC
67 Karol Domagalski Raleigh GAC
68 Liam Stones Raleigh GAC
69 Steve Lampier Raleigh GAC
70 Joey Walker RST Racing Team
71 Jake Hales Spirit Bikes Racing Team
72 Richard Hepworth SportGrub KUOTA Cycling Team
73 Robert Orr SportGrub KUOTA Cycling Team
74 Ryan Davis SportGrub KUOTA Cycling Team
75 William Bjergfelt SportGrub KUOTA Cycling Team
76 Alastair Hepworth Team Envelopemaster/Bikeboxalan
77 Ashley Proctor Team Envelopemaster/Bikeboxalan
78 Jacob Trotter Team Envelopemaster/Bikeboxalan
79 Joseph Clark Team Envelopemaster/Bikeboxalan
80 Russell Falder Team Envelopemaster/Bikeboxalan
81 Julian Pearson Team Moda-Anon
82 Ryan Fenwick Team Moda-Anon
83 Zack Williamson Team Moda-Anon
84 Christopher Lawless Team Wiggins
85 Robert Scott VCUK PH-MAS Junior Cycling Team
86 Jack Pullar Velosure Starley Primal
87 Preslav Dimitrov Wolverhampton Whls
88 Nicholas Barnes www.Zepnat.com RT – GSG Clothing
89 Alastair Kay York Cycleworks
90 Alex Anderson Neon-Velo Cycling Team
91 Sam Boast Wheelbase Altura MGD
92 Germain Burton 100% ME
93 Andrew Coupe Wheelbase Altura MGD
94 Lewis Craven Wheelbase Altura MGD
95 Gabriel Cullaigh 100% ME
96 Scott Davies 100% ME
97 Ben Davis Wheelbase Altura MGD
98 Ian Field Hargroves Cycles – Ridley RT
99 Matthew Gibson 100% ME
100 James Hill Team Envelopemaster/Bikeboxalan
101 Jake Kelly 100% ME
102 Christopher Latham 100% ME
103 Steven Lawley Neon-Velo Cycling Team
104 Joss Livesey
105 James Lowden Neon-Velo Cycling Team
106 Sean McGovern Teamwallis Racing Team
107 Alex Minting Neon-Velo Cycling Team
108 Peter Murdoch Neon-Velo Cycling Team
109 Alex Orrell-Turner Wheelbase Altura MGD
110 Ryan Pike High On Bikes
111 Stuart Reid Wheelbase Altura MGD
112 Hugo Robinson Neon-Velo Cycling Team
113 Mark Stewart 100% ME
114 Charlie Tanfield Easton Ritte
115 Jake Tanner Team 3M
116 Jacob Tipper Neon-Velo Cycling Team
117 Joseph Wiltshire NFTO
118 Adam Blythe Orica – Greenedge
119 Oliver Maxwell SportGrub KUOTA Cycling Team
120 Alistair Rutherford The Nab Racing
121 Jake Cowen The Nab Racing
122 Ashley Marshall Achieve Northside Skinnergate
123 Richard Baldwin Cottingham Courers
WOMEN
1 Amy Gornall Aprire Bicycles/HSS Hire
2 Bethany Taylor Bonito Squadra Corse
3 Lauryn Dawber Carnac-Planet X
4 Nicola Soden Carnac-Planet X
5 Anna Docherty Clifton CC
6 Helen Tickner Crosstrax
7 Francesca Morgans-Slader Elitevelo Kalas Sportswear CRT
8 Mary McFadzean GB Cycles.co.uk
9 Annabel Simpson Hope Factory Racing
10 Helen Ralston Les Filles Racing Team
11 Penny Rowson Matrix Fitness
12 Jessie Walker Matrix Fitness
13 Lucy Shaw Matrix Fitness Development
14 Zoe Kitching Otley CC
15 Amira Mellor Paul Milnes – Bradford Olympic RC
16 Bethany Hayward Pearl Izumi Sports Tours Intl
17 Gabriella Shaw Pearl Izumi Sports Tours Intl
18 Dame Sarah Storey Pearl Izumi Sports Tours Intl
19 Sinead Burke PH-MAS VCUK Womens Cycling Team
20 Jenny Eastham PH-MAS VCUK Womens Cycling Team
21 Alison Kinloch PH-MAS VCUK Womens Cycling Team
22 Rosa Martin PH-MAS VCUK Womens Cycling Team
23 Louise Laker PMR@Toachim House
24 Chloe Weller PMR@Toachim House
25 Sophie Taylor Salt & Sham Cycle Club
26 Ellie Russell Sportcity Velo
27 Eleanor Dickinson Team Giordana- Triton
28 Nicola Juniper Team Giordana- Triton
29 Keira McVitty Team Giordana- Triton
30 Lauren OBrien Team Giordana- Triton
31 Annasley Park Team Giordana- Triton
32 Abby-Mae Parkinson Team Giordana- Triton
33 Henrietta Colborne Team Jadan
34 Monica Dew Team Jadan
35 Hayley Edwards Team Velosport
36 Karen Poole Team WattCycle
37 Lydia Boylan Team WNT
38 Sam Burman Team WNT
39 Rebecca Carter Team WNT
40 Charline Joiner Team WNT
41 Rose Osborne Team WNT
42 Brit Tate Team WNT
43 Lauryn Therin Team WNT
44 Hannah Walker Team WNT
45 Tamara Davenne Zappis Racing Team
46 Catherine Waters
47 Charlotte Broughton Corley Cycles – Drops RT
48 Laura Cheesman Velosure Starley Primal
49 Alice Cobb Aprire Bicycles/HSS Hire
50 Lucy Harper Aprire Bicycles/HSS Hire
51 Clover Murray Corley Cycles – Drops RT
52 Rebecca Nixon Fusion RT Gearclub Bike Science
53 Hannah Payton Corley Cycles – Drops RT
54 Rebecca Rimmington Aprire Bicycles/HSS Hire
55 Claire Rutherford Team Wheelguru
56 Katy Simcock Corley Cycles – Drops RT
57 Elizabeth Stedman University of Sheffield CC
58 Abigail Van Twisk Corley Cycles – Drops RT
59 Rebecca Womersley Corley Cycles – Drops RT
60 Sian Botteley Velosure Starley Primal
61 Jasmine Dotti Team Velosport
62 Jennifer McAndrew Team Jadan
63 Elizabeth-Jane Harris Army Cycling Union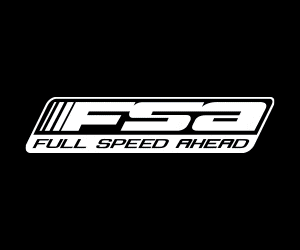 2/3/4
2 Joshua Cutler 3RT
3 Matthew kellett 3RT
4 Ben Manning 3RT
5 David Micklethwaite 3RT
6 Daniel Stocchero 3RT
7 Nick Sweeting 3RT
8 Jake Whitwam 3RT
9 Jake Dobson Achieve Northside Skinnergate
10 Ryan Ellis Albarosa Cycling Club
11 Christopher Hoole Albarosa Cycling Club
12 Matthew Bulmer All Terrain Cycles
13 Ben Hancock Calder Clarion CC
14 Benjamin Last Carnac-Planet X
15 Nicholas Armitstead Chevin Cycles.com Trek
16 Josh Gardner Chevin Cycles.com Trek
17 Mike Moss Clifton CC
18 Ben Howe Cycle Sport Pendle
19 Bailey Payne Cycle Sport Pendle
20 Jonathan Harvey Dinnington Racing Club
21 Conor Palliser East Bradford CC
22 David Henson Ellis Briggs RT
23 Stephen Henson Ellis Briggs RT
24
25 Jonathan Bridge G4 Acre RT
26 Thomas Jones G4 Acre RT
27 Joseph White G4 Acre RT
28 Ben Harrison Groundwater Engineering Race Team
29 Craig Jarratt Harrogate Nova CC
30 David Morris Harrogate Nova CC
31 Joshua Ruddiman HD Revolutions (HDR)
32 William Lewis High Peak Cycles RT
33 Lee Brown Holmfirth Cycling Club
34 Nathan Clegg Holmfirth Cycling Club
35 Alistair Rees Holmfirth Cycling Club
36 Jack Clarkson Hope Factory Racing
37 Thomas Maher Horwich CC
38 Harry Hardcastle Speedflex Race Team
39 Theo Hartley Speedflex Race Team
40 Tom Pidcock Speedflex Race Team
41 Jamie Ridehalgh Speedflex Race Team
42 Ian Cliffe Ilkley Cycling Club
43 Mike Firth Ilkley Cycling Club
44 Tim Gill Ilkley Cycling Club
45 Richard Kelt Ilkley Cycling Club
46 Christopher Mellor Ilkley Cycling Club
47 Arthur Wilson Ilkley Cycling Club
48 John Wood Ilkley Cycling Club
50 Jonathan Farnaby Ingear Coaching Biemme
51 Robert Fox i-ride BIANCHI
52 Edward Jackson Islington Cycling Club
54 Jonny Tomes Jedi Cycle Sport
55 Richard Cross Knottingley Velo
56 Kenny Gray Kuota – Spinergy – GSG
57 Philip Gray Kuota – Spinergy – GSG
58 Dylan Yates Kuota – Spinergy – GSG
59 Cameron Austin Look Mum No Hands!
60 Sam Humpheson Look Mum No Hands!
61 Andrew Markham Lune RCC
62 Robert Palmer Manchester Bicycle Club
63 Liam Gilpin NFTO Race Club
64 Thomas McRoyall North Cheshire Clarion
65 Paul Molyneux North Cheshire Clarion
66 Ellis Kirkbride North City Velo Cycling Team
67 Dan Stephenson Out Of The Saddle
68 Jack Stephenson Out Of The Saddle
69 Glen Turnbull Patron
70 George Fox Paul Milnes – Bradford Olympic RC
71 Thomas Wood Paul Milnes – Bradford Olympic RC
72 James Dalton Pedalsport Cycling Club
73 Thomas Hebditch PH-MAS Cycling
74 Michael Marshall PH-MAS Cycling
75 Andrew Wooler PH-MAS Cycling
76 Matthew Mannakee Prologue Racing Team
77 Thomas Clarke Red Rose Olympic CC
78 Jonathan Wong Salt Ayre Cog Set
79 Simon Dowson Settle World Wide Wheelers
80 Mark Stickland Settle World Wide Wheelers
81 Callum Stewart Sheffrec CC
82 Simon Mayfield Sowerby Brothers CRT
83 Billy Robinson Squadra RT
84 Ivan Boyes Team Cystic Fibrosis
85 Mark Davies Team Cystic Fibrosis
86 Daniel Webb Team Cystic Fibrosis
87 Andrew Webster Team Moda-Anon
88 Samuel Pickering THR Racing
89 Robert Pape VC York
90 Robert Bagot Warrington RC
91 Matthew Gott West Pennine RC
92 Matthew Hoyle Wheelbase Altura MGD
93 Matthew Beaumont Wilsons Wheels Race Team
94 Nathan Wilson Wilsons Wheels Race Team
95 Bob Hewitt Yh Training Scarborough RC
96 David Leaming Yh Training Scarborough RC
97 Gary Whitton Yh Training Scarborough RC
98 Jack Chambers Yorkshire RC
99 Louis Sargent
100 Charles Warren
101 Ricky Feather Feather Cycles Racing
102 Joshua Ferguson Kuota – Spinergy – GSG
103 Rob Carter TS Racing Team – OTR
104 Marcus Smith Cleveland Wheelers CC
105 Frank Montague TS Racing Team – OTR
106 Mark Lawrence TS Racing Team – OTR
107 Andrew Disley Harry Middleton Cycling Club
108 Richard Benson NFTO Race Club
109 John Hind Bolsover & District Cycling Club
110 Joseph Davison Achieve Northside Skinnergate
111 Ellis Kirkbride North City Velo Cycling Team
112 Ryan Coulton North City Velo Cycling Team
113 Luke Cater Airevalley Solutions Race Team
114 Fabian Brennan North City Velo Cycling Team
115 Peter Boyes TS Racing Team – OTR
116 Adam Birdsall Wheelbase Altura MGD
YOUTH
YOUTH A GIRLS
61 Ellie Park Billy Bilsland Cycles
62 Rhiannon Gornall Cycle Sport Pendle
63 Lucy Horrocks Cycle Sport Pendle
64 Lily Greenhalgh East Bradford CC
65 Anna Docherty Clifton CC
66 Grace Burns Otley CC
67 Sophie English Otley CC
68 Kalina Filby Otley CC
69 Elizabeth Denby Paul Milnes – Bradford Olympic RC
70 Sophie Thackray Paul Milnes – Bradford Olympic RC
71 Jayati Hine RST Racing Team
72 Sophie Enever Speedflex Race Team
73 Fiona Turnbull Speedflex Race Team
74 Samantha Verrill Speedflex Race Team
75 Charlotte Gibson Sportcity Velo
76 Georgia Ashworth Cycle Sport Pendle
77 Corinne Side Cycle Sport Pendle
YOUTH A GIRLS
1 Luke Hind Bolsover & District Cycling Club
2 Gus Gardner Boneshakers Race Team
3 Toby Tanfield Cleveland Wheelers CC
4 Robin Smith Clifton CC
5 Cavan Walker Clifton CC
6 Cory Edmondson Cycle Sport Pendle
7 Euan Cameron East Bradford CC
8 Luke OConnell East Bradford CC
9 Kieran Hotson Flex-Tech Ettridge Cycles RT
10 Jack Barton Furness Future Flyers
11 Ryan Abbs Hetton Hawks Cycling Club
12 Daniel Charlton Hetton Hawks Cycling Club
13 Dylan Hughes Hetton Hawks Cycling Club
14 Jim Brown Holmfirth Cycling Club
15 Jack Ford Holmfirth Cycling Club
16 Lewis Hartley Inspire VCUK Racing Team
17 Halley Woods Inspire VCUK Racing Team
18 Thomas Humphrey Kirklees Cycling Academy
19 William Orrell-Turner Kirklees Cycling Academy
20 Jordan Reed Kirklees Cycling Academy
21 Sam Walsham Maxx RT (Max Road Team)
22 Tom Cullen Otley CC
23 Joe Howcroft Otley CC
24 Harry Hunt Otley CC
25 Ben Kettleborough Otley CC
26 Toby Kitching Otley CC
27 Ryan Middlemiss Otley CC
28 Robbie Pollard Otley CC
29 Tomos Owens Paramount CRT
30 Ben Turner Paul Milnes – Bradford Olympic RC
31 Eddie Townend Pedalsport Cycling Club
32 Matthew Taylor PH-MAS Cycling
33 Will King Prologue Racing Team
34 Elliot Reed Salt Ayre Cog Set
35 George Wharton Salt Ayre Cog Set
36 Matthew Lister Skipton Cycling Club
37 Will Blenkinsop Speedflex Race Team
38 Harry Hardcastle Speedflex Race Team
39 Theo Hartley Speedflex Race Team
40 Thomas Pidcock Speedflex Race Team
41 Jamie Ridehalgh Speedflex Race Team
42 Alex Ridehalgh Speedflex Race Team
43 Hugo Storey Speedflex Race Team
44 Hamish Turnbull Speedflex Race Team
45 Thomas Cornwell Sportcity Velo
46 James Farrington Sportcity Velo
47 Christopher Heaton Sportcity Velo
48 Jasper Frary Squadra RT
49 Adam Jarps Stockton Wheelers CC
50 Conor Davies Team RL360 Isle Of Man
51 Joshua Craven Tyneside Vagabonds CC
52 Tyla Loftus Wheelbase Altura MGD
53 Joseph Nally www.Hardie-Bikes.com
54 Alexander Barusevicus VC Bradford/Pennine Cycles
55 Alex Chesters Salt Ayre Cog Set
56 Brad Dransfield Kirklees Cycling Academy
57 Sam Iddon Bolton Hot Wheels CC
58 Benjamin Moody Achieve Northside Skinnergate
59 Jack Ward Sharrow Cycling Club
60 Harrison Cooper-Oldroyd 3RT
YOUTH B BOYS
81 Joe Wilson Achieve Northside Skinnergate
82 Dylan Westley Albarosa Cycling Club
83 Max Poole Bike Box
84 Joseph Pidcock Chevin Cycles.com Trek
85 Samuel Watson Chevin Cycles.com Trek
86 Billy Lazenby Clifton CC
87 Billy Lazenby Clifton CC
88 Alfred George Discovery Junior Cycling Club
89 Lucien Cuming East Bradford CC
90 George Southby East Bradford CC
91 Oliver Rees Holmfirth Cycling Club
92 Jonny Gill Ilkley Cycling Club
93 Ethan Whiteside Ilkley Cycling Club
94 Adam Fortune Kirklees Cycling Academy
95 Joshua Greenwood Kirklees Cycling Academy
96 Kieran Morris Mid Shropshire Wheelers
97 Robert Donaldson Mossley CRT
98 Max Rushby Pedalsport Cycling Club
99 Jenson Young Pedalsport Cycling Club
100 Robert (Bobby) Horton Salt Ayre Cog Set
101 James Wordsworth
102 William Brown Otley CC
102 Louis Cook Holmfirth Cycling Club
103 Finlay Cooper-Oldroyd Paul Milnes – Bradford Olympic RC
YOUTH B GIRLS
106 Lucy Naylor Cycle Sport Pendle
107 Robyn Jones Hetton Hawks Cycling Club
108 Megan Cullen Otley CC
109 Sasha Kitching Otley CC
110 Ava Oxley-Szilagyi PH-MAS VCUK Womens Cycling Team
111 Rachel Earnshaw Clifton CC
Send your results as well as club, team & event news here
---
Other Results on VeloUK (including reports containing results)

---
Other News on VeloUK