Champion and comp record holder Matt Bottrill writes about the high & lows of cycling and dealing with high emotions in the biggest of races
Bottrill – The high & Lows of cycling
Matt writes … Well I was hoping to report today that I'd produced the ride of my life and won the British Time Trial Championships. Held at Cadwell Park in Lincolnshire, this was going to be my key race for the season. It's the only National Championship I've never won. I've had a total of 5 medals in the event, 4 bronze and 1 silver in 2012.
The build up for this season has been going perfect and I've pretty much been breaking every course record I've set and the form and my mental state of mind as also been very positive. But three weeks ago we where struck with the news of my mum being diagnosed with cancer, which hit all our family like a ton of bricks!
We knew I was looking good at the time. I won the Tour of Cambridge where she came out to watch me that day and I remember feeling like 10 men wanting to win for her. I can remember clear as day crossing the finishing line and hugging her. She was so proud, but a few days later she was admitted to hospital and was diagnosed with cancer. I don't want to go into all the detail's but she is now out of hospital and waiting to start her treatment.
She is totally focused on the end result and is so positive and there's no way this is going to beat her. Her strength amazes me and I'm so proud of her. I guess a lot of the trait's I have come from her.
So with all this mentally to deal with, I was trying to keep focused and use the anger of what I felt towards her getting cancer, to keep me channelled on winning the races I had coming up. So I ticked off the National 50 quite nicely but even in that race I was not 100% and then last week I raced a 25 mile TT and knew from starting that my power was down. I was just hoping the change of bike and lower gearing was the cause.
But every day last week I was struggling to hit the numbers but was hoping that come the National TT champs, everything would just click into place. So we arrived at Cadwell Park two hours before with my wife Kate the kids in tow.
The support was massive. My right hand man Peter Lavine, brother, sister, loads of my friend's I've grown up with and a lot of people from the Coalville Whs CC. Simon Smart & Bob Tobin had also made the trip to watch it all live. So the emotions to do well were all there to do well.
So I started the warm up and I felt fine. Then I took my start at 5:03, leaving the start gate to the roar from the crowd was just unreal! I had goose pimples just starting and I felt fine and was soon hitting the numbers. Once leaving Cadwell Park, we would all complete three laps of a very undulating circuit.
I felt great on the first circuit and was still holding the power, then hitting the first climb, I could feel myself struggling and was finding it hard to lay the power back down over the crest of the hill. But from then on, instead of my ride being fluid, everything just felt laboured and I was struggling.
I was just trying to hold the best position I could but I could see the power was dropping off 10 watts a lap and than at around 25 miles, I was caught By Alex Dowsett. I felt like climbing off right at that moment and knew my ride was over.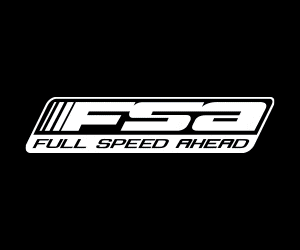 I knew that this was going to be a day I would be out of the medals for sure but having so much support on the road, there's no way I could not finish. So I basically rode myself into Cadwell and finished the race in 4th place, 4 mins 20 secs down on Alex.
It was a horrible feeling, knowing I could not perform. I guess I was hoping the anger I had within myself from everything going on with my mum would bring out the best in me. But the truth is the emotional stress just left me drained. Riding back to the paddock, Alex, came up to me.
I think he could see I was not right but was really full of praise and engorgement that helped. I have a lot of time for Alex, and will be great seeing him back wearing the National jersey in the Tour-de-France.
It's fair to say I wanted to quit racing there and then! I've done this for so long I almost think what's the point! But talking to Simon & Bob after the finish they said I should ride the 50 mile time trial I'd entered on the Saturday, see how I feel then have a break to reflect on everything.
So that's basically what I did on Saturday. Riding the BDCA 50 mile Time Trial, I did not feel amazing but knew that I would just have to optimise the position and old consistent power, rather than broken up power which Thursday's race would have been. Everything went well and I recorded a time of 1:35:54, which is the third fastest 50 mile time ever recorded in the UK.
I was happy I did the race and put me in a better mind set. But I guess I had not realised what the emotional worry had taken out of me the past few weeks. It's fair to say its very much there still there. After the event, I rang my mum and she said "see, you are still a great rider and you came out fighting. Now I'm going to win my fight."
It's feels strange to write all this down. But I wanted people to read this and hopefully helps others to deal with their emotions when things don't go to plan. I'm going to take a few weeks out now and reflect on everything that's going off right now.
But I'm going to come back fighting ready for the National 25 mile championships. Riding for me is the best way of dealing with stress, emotions and anger but I need to work out how to use it in the best way…
Send your results as well as club, team & event news here
---
Other Results on VeloUK (including reports containing results)

---
Other News on VeloUK