The latest round of the Brooks Cycles Track League took place on Thursday 25th June at Newcastle Under Lyme
Results – Brooks Cycles Track League
The latest round of the Brooks Cycles Track League took place on Thursday 25th June 2015. With a big portion of Masters sprint riders away at the National Championships in Newport, South Wales the focus switched to the endurance events. In the A class races Matt Walls ( Velocity Global Bikes )was in dominant form winning the 10 lap scratch Course de Primes and the points race. Joel Partington (PM) won the final 10 mile scratch.
The B Class races saw Aiden Morley ( Lyme RC) show some great form in winning the 8 laps scratch and the devil. Mike Perry ( Provision ) won the points race and James Brayford ( Lyme RC ) the final 10 mile.
In the youth races Tom Hughes ( Lyme RC ) is dominating the races and looks near to a move up to the B's as he won all four events in the 200m TT, devil and scratch as well as a member of the winning team sprint team with Farley Barber, Harry Horn, Harry Brayford all Lyme RC and Megan Williams ( Newcastle RC 2001.
The only sprinters League event of the night was the 500m handicap where Tom Rotherham ( Sportcity Velo took the win from Joel Partington and Barney Swinnerton ( Swinnerton Cycles ).
The freewheelers League saw the best turnout of the year with 26 taking part on what was a Go –Ride racing night so there were medals for all top three riders in each group. The top riders in each group were;
Group 1 Talisha Morley Lyme RC
Group 2 Minnie Mckenzie Lyme RC
Group 3 Evie Strachan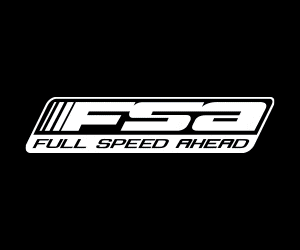 Freewheelers Results
Group 1
Race 1
1st Zach Edwards Lyme RC
2nd Matthew Cuthbertson
3rd Paige Hardy
Race 2
1st Aaron Hardy Lyme RC
2nd Talisha Morley Lyme RC
3rd Paige Hardy Lyme RC
Race 3
1st Izaak Curtis Lyme RC
2nd Ruby Jennings Lyme RC
3rd Talisha Morley
Race 4
1st Matthew Cuthbertson
2nd Zach Edwards
3rd Talisha Morley
Group 2
Race 1
1st Thomas Mould Lyme RC
2nd Charlie Shroder
3rd Holly Edwards Lyme RC
Race 2
1st Evie Davis Lyme RC
2nd Minnie McKenzie Lyme RC
3rd Cameron O'Neil Lyme RC
Race 3
1st Minnie McKenzie
2nd Cameron O'Neil
3rd Holly Edwards
Race 4
1st Minnie McKenzie
2nd Cameron O'Neil
3rd Holly Edwards
Group 3
Race 1
1st Christian Morley Lyme RC
2nd Logan Sutton
3rd Evie Strachan
Race 2
1st Leah Shroder
2nd Evie Strachan
3rd Olly Davis
Race 3
1st Megan Robertson
2nd Leah Shroder
3rd Olly Davis
Race 4
1st Evie Strachan
2nd Sam Waller Lyme RC
3rd Gracie Walters
Race 5
1st Leah Shroder
2nd Megan Robertson
3rd Olly Davis
Race 6
1st Evie Strachan
2nd Emma O'Neil
3rd Sam Waller
MAIN LEAGUE
Sprinters League 500m Handicap
1st Tom Rotherham Sportcity Velo
2nd Joel Partington PM
3rd Barney Swinnerton Swinnerton Cycles
Youth 200m TT
1st Tom Hughes Lyme RC
2nd Louis Evans Lyme RC
3rd Farley Barber Lyme RC
A Class Endurance 10 Lap Scratch
1st Matt Walls Velocity Global Bikes
2nd Joel Partington
3rd Tom Rotherham
B Class 8 lap scratch
1st Aiden Morley Lyme RC
2nd James Brayford Lyme RC
3rd Andrew Bonnett Uttoxeter CC
Youth Team Sprint
1st Tom Hughes
Harry Horn Lyme RC
Megan Williams Newcastle RC 2001
Harry Brayford Lyme RC
Farley Barber
A Class Course de Primes
1st Matt Walls
2nd Joel Partington
3rd Ben Hardwick Wolverhampton Wheelers
B Class Devil
1st Aiden Morley
2nd Phil Booth Weaver valley CC
3rd Mike Boston Lyme RC
Youth Devil
1st Tom Hughes
2nd Alex Coates Lyme RC
3rd Farley Barber
A Class Points Race
1st Matt Walls
2nd James Farrington Sportcity Velo
3rd Joel Partington
B Class Points
1st Mike Perry Provision
2nd James Brayford
3rd Aiden Morley
Youth Scratch
1st Tom Hughes
2nd Alex Coates
3rd Aiden Morley
A Class 10 Mile
1st Joel Partington
2nd Barney Swinnerton
3rd Matt Walls
B Class
1st James Brayford
2nd Phil Booth
3rd Mike Boston
Send your results as well as club, team & event news here
---
Other Results on VeloUK (including reports containing results)

---
Other News on VeloUK