Simon and Adam Yates named in Tour de France team – three weeks of opportunities at Tour de France for team says Orica GreenEdge
Team News – Orica for the Tour
TEAM PRESS RELEASE
ORICA-GreenEDGE will start Le Tour de France this Saturday with a nine-man squad full of winning prospects across the three-week race.
Starting in Utrecht, the peloton will race two days in Holland and two in Belgium before crossing over to France to complete the 21stage, 3360km Grand Tour that concludes with the traditional final stage on the Champs Elysees in Paris on Sunday, 26 July. In its fourth Tour de France, sport director Matt White said the Australian outfit has more cards to play than ever before.
"This is the most well rounded and balanced team we have ever sent to a Grand Tour," White said. "We have a lot of opportunities right throughout the three weeks, where as at Tour's in the past we haven't had guys who can win high mountain stages."
"The goal for us is stage victories and because of the quality of this team, everyone will be given a chance to win a stage. With so many options right across the board, the month ahead is a pretty exciting prospect."
Two-time Tour de France stage winner Simon Gerrans and two-time Giro d'Italia stage winner Michael Matthews will provide options for ORICA-GreenEDGE on the various punchy stages. After a tough start to the season, Gerrans will line up in his tenth Tour de France in peak form, whilst Matthews is chomping at the bit to make his debut having been forced to withdraw in the days leading up to last year's race due to injuries sustained in a training crash.
"Even though it has been an unfortunate year injury wise for Simon (below), the build up he has had over these last two months has been pretty ideal," White said. "He is ready to roll and since this teams inception has been one of our most reliable athletes, we have our eyes on some suitable targets for him. And Michael is certainly ready for the Tour de France after last year's false start".
"The goal for him is to win a stage and there are good opportunities right throughout the Tour for him. The green jersey, despite much hype, is not on our agenda this year."
Critical support for the duo and winners in their own right, two-time 2015 Tour de Romandie stage winner Michael Albasini and 2013 Maillot Jaune wearer Daryl Impey complete a dynamic quartet.
"Michael and Daryl are two guys that are very similar in character and ability," White said. "Both are guys who can take opportunities to win for themselves but they also are very crucial for the team, especially for the likes of Michael Matthews and Simon Gerrans."
Adam Yates
The inclusion of British twins Adam and Simon Yates is what gives ORICA-GreenEDGE a new edge to their sword. In just their second year as professionals Adam, the 2014 Tour of Turkey champion, and Simon, recent winner of the white young rider's jersey at the Criterium du Dauphine, have proven they can mixed it with the world's best climbers.
Despite general classification targets in week-long Tours, the pair will focus purely on stage wins at this year's Tour de France. "I think it would be pretty irresponsible for us to put pressure on 22-year-olds, as second year pros, to ride general classification at the Tour de France," White said. "For both of them, it's the first Tour de France they are aiming on finishing and so the plan is to gain more experience at the highest level in our sport."
"What they have proven this year is that they have the ability to be very competitive on a lot of varied terrains and against the best riders in the world. We are aiming to win a stage with them. If they can hunt out the right move, then on any given day they certainly have the ability to win."
Simon Yates
A knowledgeable head in 2005 Tour de France stage winner Pieter Weening will provide support to the duo, and the entire team. "What Pieter gives us is a lot of experience," White said. "He is a very versatile athlete, he has won at the Tour de France ten years ago so he knows what it's like to taste success here and has more recent wins at the Giro d'Italia over the last couple of years."
"He is a winner in his own right, but he gives us an older head around our two young Yates brothers.
Wrapping up the nine-rider squad are two powerhouse riders in Canadian Svein Tuft and Australian Luke Durbridge, who will put in an incredible workload for the team. "If someone had told me in the last week of April that Svein would be ready for the Tour de France I would have been surprised," White said. His has been a very different preparation than in previous years, but hats off to him, the way he has gone about his comeback from a pretty traumatic injury, to even be on the start line and ready to race the Tour is a big achievement."
"Like Svein, Luke plays a big role in a lot of what we do. He is a big workhorse and we will be relying on him throughout the Tour to help others get the job done. He will also get opportunities to get down the road himself."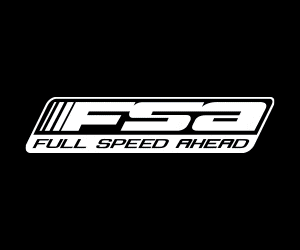 TEAM
Michael Albasini (SWI, 34), 7th TDF appearance
Luke Durbridge (AUS, 24), 2nd TDF appearance
Simon Gerrans (AUS, 35), 10th TDF appearance
Daryl Impey (RSA, 30), 3rd TDF appearance
Michael Matthews (AUS, 24), 1st TDF appearance
Svein Tuft (CAN, 38), 3rd TDF appearance
Pieter Weening (NED, 34), 6th TDF appearance
Adam Yates (GBR, 22), 1st TDF appearance
Simon Yates (GBR, 22), 2nd TDF appearance
Stats 
Youngest rider(s): Simon & Adam Yates – 22years
Oldest rider: Svein Tuft – 38years
Average Age: 29.22years
TDF debutants: Michael Matthews & Adam Yates
Most TDF appearances: Simon Gerrans (9)
Total TDF appearances: 26
Total OGE TDF stage wins: 2 (2013 – Stage 2 Simon Gerrans & Stage 3 TTT)
Total OGE days in Maillot Jaune: 4 (2013 – 2 Simon Gerrans, 2 Daryl Impey)
Send your results as well as club, team & event news here
---
Other Results on VeloUK (including reports containing results)

---
Other News on VeloUK