Report from the Halesowen Friday Night Track League by Sam Dighton
Report – Halesowen Track League
26/06/2015
After a small rain shower and an initial scare as to whether this week's round of Halesowen track league would go underway, the sun came out from behind the clouds and the racing picked up from where it left off last Friday.
The A category was again dominated by Jacob Tipper of Neon Velo who eclipsed his rivals to take victory on every race on the night. However, it was a close- run thing in the last 3 laps of the 10 lap scratch race. Luke Hardman (Bicicelo) was unlucky to be swamped 20 metres from the line after a brief hesitation from the main bunch saw his solo effort nearly pay off.
Tipper also beat Sam Dighton (Halesowen) in to second place in the three lap Hare and Hounds and the elimination race respectively. He then went on to finish three quarters of a lap ahead of nearest rivals Nicholas Clayton and William Fotheringham in the 25 lap scratch race, demonstrating the fine form that he was in before going toe to toe with the likes of Mark Cavendish in National Men's elite Road Race championships on Sunday.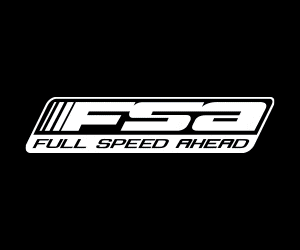 Unlike the A's, The youth category did not see a dominant display like Tipper's and the races were fiercely contested between Halesowen riders Liam Allen, Massimo Di Vito and Ryan Brookes. Under 12 Brookes went one better than his 15 lap scratch win last week; taking the honours in the 8 lap scratch race and in the win and out.
Similar feats were emulated by another promising young rider Allen who rode a tactically astute race to win the devil ahead of D'Vito. The under 16 D'Vito refused to leave the track without a win and this was promptly taken when he powered to victory in the Keirin to consolidate his lead in the youth league table.
Whilst younger riders where impressing in the youth category, under 14 rider Jamieson Blain was doing a similar thing against senior rider on much larger gears in the B- category. Blain outwitted his opponents in the devil to take victory, and impressively outran the Category A's on his own in the hare and hounds. Despite finishing fifth to Adrian Ravenscroft in the 10 lap scratch race and third in the 25 lap scratch race, Blain now leads the B category going in to the third round and is looking to be one of the protagonists in the forthcoming rounds of the series.
Send your results as well as club, team & event news here
---
Other Results on VeloUK (including reports containing results)

---
Other News on VeloUK