"The biggest weapon for the race (Tour de France) will be my team" says Movistar's Nairo Quintana who says two main rivals are Vincenzo Nibali and Alberto Contador
TdF News – Quintana ready for fight
Packed with an amount of media and expectation almost never seen in the squad's history, the Movistar Team duo formed by Nairo Quintana and Alejandro Valverde spoke to the media on Friday at the 2015 Tour de France's Press Center in the Jaarbeurs of Utrecht, analysing their goals and leaving some details on the strategy the Eusebio Unzué-led squad will follow during the next three weeks.
Quintana, who will take an early start tomorrow in the opening 13.8km ITT (15.00 CET, 8am Colombian time), due to "team organisation reasons and also to give priority to some guys into the squad who can do well time trial", feels confident about his chances. "I have prepared myself well for the challenge; I like the route which I think should favour my strengths".
The biggest weapon for the race will be my team, which will give everything to take me to the place I should be in order to fight for the GC. Of course, having Alejandro by my side is a massive boost in our favour. He was an idol for me when I was starting as a bike race, we always got on with each other well, I helped him out in those moments when he was the leader, and we always rode well together – he's a great team-mate and friend."
The start of this year's Grande Boucle for Nairo is "completely different" to 2013. "I was quite more nervous two years ago; now I have a different mentality, knowing that I'm leading the team and also keeping in mind that all team-mates will take care of me. Should everything go as we wish, I hope to fight for the overall title."
For this quest, Quintana appoints two main rivals: "Vincenzo Nibali and Alberto Contador. It's obvious that we can never leave Chris Froome out of sight – everyone has their way to take advantage of the rival's weaknesses – but, I insist, those I see as biggest contenders and hardest rivals to beat are those two."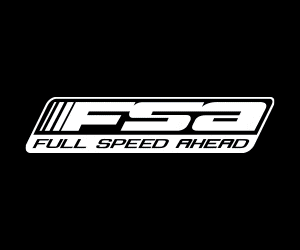 Asked about the cobblestones on stage four, Nairo explained that "we did some racing and trained a couple of times over them, and I like it – it's something different, and even though it's not my terrain, I think I shouldn't do really bad. Helped out by my team, I feel like we might get well through it."
In turn, Valverde -the last of the Movistar Team riders to start tomorrow (17.13 CET)- relies on "the strength and guarantees of success that Nairo offers. He's got the condition, the climbing route in this year's Tour really suits him well, and for me, he's the strongest guy on paper. There will of course be strong rivals, it will be hard, we'll have to fight a lot… but we've got a strong team. I'll try to support him as much as I can."
And he reasserts his words from previous occassions about the leading condition by the Boyacá-born rider: "We're coming here with a clear goal in mind: winning the Tour with Nairo. The race is long and there are chances for everyone, but first comes first: yellow in Paris with him is our main priority. There are some good stages for me, like Huy's on Monday, but the goal is winning overall in Paris.
My tactics will not spoil the overall strategy of the team, I'll fight for those opportunities that show up for me. We'll be aiming to stay at front with Nairo and lost as little time as possible, to play both cards, but if there's a moment when he needs everything from me to solve a difficult situation, I'll give everything without any hesitation."
Send your results as well as club, team & event news here
---
Other Results on VeloUK (including reports containing results)

---
Other News on VeloUK