The North West's Simon Yates of Orica GreenEdge looking to save energy in first week and go for stage wins in the mountains.
TdF News – Orica GreeEdge Team News
The Australian team which has both the Yates twins, Simon and Adam riding the Tour, had its press conference on Friday. Here's some of what was said:
Michael Matthews (sprinter and grand tour stage winner): Making his debut in the Tour de France, Michael says of his form "After last year's experience from the Tour de France, I had a lot of stress going into the race and it could have been one of the reasons why I did end up crashing in training before I arrived. This year, I have had a lot of consistent results so I don't really have the extra, added pressure on me. I know I have the form, I know I have done everything right and I'm in a really relaxed state of mind.
"From now on, it's just about getting to the start and then just enjoying the race and seeing what comes." Looking ahead to the sprints, he says "We are not really going to target the real flat sprints because it's going to be hard to beat guys like (Andre) Griepel and (Mark) Cavendish in these flat sprints. We will go for the more hillier sort of finishes where it's a little bit more of a reduced bunch and it might be easier for our sort of characteristics in the team."
Simon Gerrans, a former yellow jersey in the race, and classics winner, Gerrans said of his year, "As far as my year goes so far, it's obviously been pretty rocky. I have had numerous set backs up until this point but I am happy to report that the last month or two has gone really well so I am actually really pleased with my final preparation coming into the Tour de France".
"As far as the objectives for this year, unfortunately the yellow jersey might be a little far out of my personal reach this year because it's such a long opening time trial, whereas last year and the year before the yellow jersey was a real goal for the opening week of the race. Following that, it's onto what I think myself and this team do best, and that is chasing stage wins. Like in previous years, it's going to be a real goal and a very achievable one."
Simon Yates (above); one of two identical twins in the race, the North West rider was asked if there'll be any sibling rivalry with brother Adam Yates. "No, I don't think so. We get along really well and there is never any rivalry. It's all friendly, just a bit of banter and a few teasing words but as I said, we get along really well so there won't be any issue there."
Looking ahead to his goals in the Tour, his second time in the race, Simon says "These first nine days, I think it's going to be pretty easy to lose some time. I am not really suited to these flat lands over this way of the world so I think it'd be actually hard to arrive after these stages in the same time as these GC guys. That gives me a much bigger opportunity to go for stage wins. I can save the legs until we get there."
On why he won't be riding for the GC, he says "I just don't think I'm ready. I've not even finished a Grand Tour yet. To be saying I could even be challenging for the overall… there's a long way to go yet. Once we get a few years down the line, we can start talking about that, but I think at the minute, mentally and physically, I am not ready".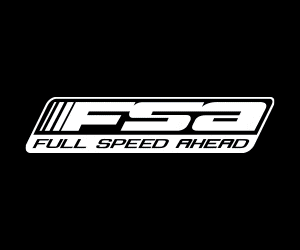 Luke Durbridge, the teams big engine for the time trial talked about backing up from the Giro d'Italia and his role during the Tour de France. "Coming out of the Giro was probably my best feeling so far coming out of a Grand Tour. I rested up with one month of no racing and I'm here at the Tour de France. For me, its an honour to be racing in the team at the Tour de France."
"My role, this week especially, is trying to use my big shoulders as a bit of a wind block along the coast to try and protect some of our guys and also have a go in the stage 1 TT and in the team's time trial. For sure, most of my role will be support throughout the Tour but then later in the Tour, pretty much everyone will be trying to get in breaks and animate the race so hopefully I can be part of that too."
On the stage 1 time trial: "I think there will be 180 guys going full tilt for it tomorrow, so it just depends who has the legs. Everyone arrives differently. I'm really excited, I've always dreamed about 2003 with Brad McGee in the time trial – I was watching that the other day – so why not give it a go."
Send your results as well as club, team & event news here
---
Other Results on VeloUK (including reports containing results)

---
Other News on VeloUK