Matt Bottrill talks about breaking Michael Hutchinson's event record in Belper RC 25 mile Time Trial and more 
News – Another Record for Matt Bottrill
Matt writes … Well, I was going to miss this race to have a much needed break but with the weather looking so nice, I spoke to Bob Tobin, my coach and we decided if the weather was good, I should ride to see how the changes I've made in the windunnel the other week with a visit to Drag2zero would stack up in a race situation.
Since last weekend, I switched off from any intense training so just did three days of easy rides. The first being with Simon Smart of drag2zero. We had a great ride of a few hours testing wheels, something we seem to be doing quite regularly just recently.
Simon's eye to detail is unreal and he's always trying to invent new products to try and make riders go faster. It's also nice to know he values you my opinion when it comes to the feel of how the products work. We also tend to come up with some great ideas on these rides and always plan towards the future.
The following day, I had a nice run out with Will Clarke from the BMC pro Triathlon Team. We did a few hours and had a nice café stop at Bradgate tea rooms. It's very rare I train with anybody but I've done a few of these rides with Will now and really enjoy our chats and planning towards the future.
We only live 10 miles away so are planning plenty of training sessions over the winter period which should help push us both on. I've made it very clear that I want to move into triathlon next year so this will be great opportunity for both of us.
So, one final ride was a blast around my local 10 course testing out the new position on the bike and I was really pleased with how the bike felt and the speed I was traveling at. I'm pretty confidant that providing I can get some of the power I've seemed to have lost over the last few week's, the set up of the bike should be really quick.
Toping this all up, I had a really good chat with Will Manger at indurance.co.uk who are supporting me this season with their blood profiling which basically allows you to safeguard your health and performance to avoid overtraining and have unwanted fatigued.
By taking a blood sample, they are able to track if there's anything lacking within your diet or if you're pushing beyond your limits. For me, the last few weeks have taken a lot out of me mentally but it was great having Will explain what happens within the body when you are put under theses stresses. I'm defiantly feeling more positive.
I finished the week spending two night's with the family at Alton Towers Splash Landings hotel. We had a great day at the waterpark and was great to switch off from everything.
On Saturday morning, I decided I would race the Belper RC 25 mile time trial. The weather was looking good so thought I would see how fast I could go! I started my warm up and soon knew with how hot it was, that it was going to hard to hold the power. So my plan was simple, make a hard effort into the headwind and just do what ever power I could on the return.
Trying to hold the best position I could on the bike, I felt bloody awful to be fair but just could not get over the speed I was traveling at. I stopped the clock with a knew event record of 46:38, slicing a 10 seconds off Michael Hutchinson's record.
I was shocked myself when I saw the time. It was a nice convincing win from Richard Bideau of Pendle Forest CC who would go onto break the 100 mile competition record by over four mins the following day in a very rapid 3:18:54.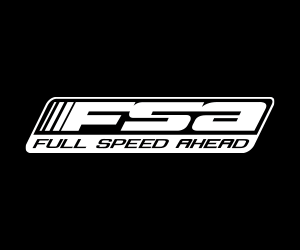 Finally to finish off an amazing weeks, my coached riders (mattbottrillperformancecoaching.com) were smashing their personals best all over the country. The big highlight was Charles Taylor defending his 100 mile National title and having four riders placed in the top 10 and Simon Beldon, take 14th place and be part of the winning team to take his second National Championship Gold.
It's great for me seeing these results. I've never doubted my ability to push and coach riders but its nice for them to see their hard work is paying off because trust me, they have worked for it.
There's defiantly no racing next week as I'm planning some hard workouts and most of remembering why I ride!
See the full result here >>>>>
Send your results as well as club, team & event news here
---
Other Results on VeloUK (including reports containing results)

---
Other News on VeloUK