Premier calendar racing returns with the 111 mile Stockton Velo29-Altura Grand Prix Road Race on Sunday with Britain's best
News – Stockton GP this Sunday
With the Pearl Izumi Tour Series and Road Championships done and dusted, many of the British pros are looking towards the road for the second half of the season.
After a shorter sharper kermesse at Stafford (60miles), the road racing season resumes with the 111 mile Stockton Velo29-Altura Grand Prix Road Race. July is a mixture of mid week circuit races and on the weekends, road races and it is the latter that most of the riders have their eyes on.
With RideLondon in August and the Aviva Tour of Britain in September, there is not a lot of road racing for the domestic riders but what there is will be hard fought for. This Sunday's race will see many riders returning from mid season breaks so the unknown state of the form of the riders makes it difficult to pick a winner.
The race is known to be one that suits the sprinters and there are some very handy ones on the start list. World Tour stage winner Steele Von Hoff (NFTO) is, based on this season results, the fastest along with Chris Lawless (Wiggins).
Above: Steele Von Hoff (NFTO) battling with Ed Clancy (JLT Condor)
No Ed Clancy (JLT Condor) on the start sheet as he's probably at a training camp as the GB team prepare for a pre Olympic run out at the Derby Velodrome in August. Former winner Graham Briggs (JLT Condor) is down to ride as is his teammate Felix English and a local favourite, Harry Tanfield, also from the men in black and yellow.
With teams allowed to exchange riders, the entry list is just a guide and there will be changes but it will be the strongest line up at a road race since the British Road Champs. It is a major shame that the pros in Pro Conti teams not riding the Tour de France and without races are not allowed to ride as they would certainly spice it up. Riders like last years winner Russell Downing (Cult Energy) for example.
It is about time British Cycling was able to allow such riders to ride these races even if it meant them applying for dispensation.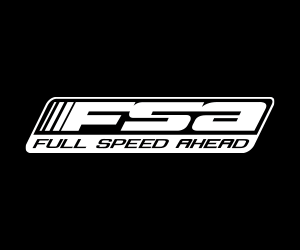 Madison Genesis have a strong entry with Reservoir winner Erick Rowsell, the very talented Tom Stewart along with winners such as Tom Scully and Mike Northey. In a bunch kick, riders like Matt Cronshaw may well do the job for Madison Genesis.
Winner of the first Prem of the year, Ian Bibby (NFTO) is fast too at the end of a race and whilst entered, I understand Eddie Dunbar, also of NFTO, may be at a training camp for a pro team in Europe. A team in form right now is One Pro Cycling with both Jon Mould and Pete Williams coming up with great results. One Pro however also have the likes of Marcin Bialoblocki and Chris Opie along with Yanto Barker so plenty of options there.
Another team with options and one never to be discounted is Pedal Heaven with David McGowan and Alex Paton two of the riders capable of winning. Raleigh GAC I understand will be without Morgan Kniesky who has pre European championship training but do have Karol Domagalski back after he got married. We all know happy bike riders are winning ones so he's a big chance then!
Steve Lampier of Raleigh GAC (above) who had such great results in the early Prems is another option for his team. Finally, another team with known fast men in their ranks is SportGrub KUOTA Cycling Team with the likes of Adam Duggleby and Richard Hepworth.
The Course
This is a rolling course with some hills but nothing as tough as Chorley or Reservoir which is why it suits a bunch kick or sprint from a small group like last year. The finishing circuit with its many corners and hot dog turns suits the late attacker making for an exciting finale.
The route features a 3 mile run out to the main circuit for 10 laps of 8 miles followed by a reversal of the run out route (Fig. 4) to enter the totally closed finishing circuit for 6 laps of 4 miles passing through the Start/Finish line on each lap.
A lapboard will be displayed at the exit point from the main circuit on the A177 at Thorpe Thewles and a lapboard and bell will be displayed at the Start/Finish line of the finishing circuit.
Finishing Circuit
The course for the finishing circuit is on roads totally closed to regular traffic. It is a mixture of dual carriageway with central reservations and wide single carriageway. On these latter sections traffic cones are used to segregate the contra-flow and riders and vehicles must not cross the marked centre line.
Race starts at 1pm.
Podiums so far in the series for the prestigious Star Trophy are:
Chorley GP: 1. Ian Bibby (NFTO), 2. Steve Lampier (Raleigh, 3. Morgan Kniesky (Raleigh GAC)
Tour of Reservoir: O/A 1. Erick Rowsell (Madison Genesis), 2. Steve Lampier (Raleigh GAC), Andy Tennant (Wiggins)
Stage 1: Erick Rowsell (Madison Genesis), Steve Lampier (Raleigh GAC), 3. Mark McNally (Madison Genesis)
Stage 2: 1. Marcin Bialoblocki (One Pro Cycling), 2. Erick Rowsell (Madison Genesis), 3. Steve Lampier (Raleigh GAC)
Cycle Wiltshire: 1. Andy Tennant (Wiggins), 2. Yanto Barker (One Pro Cycling), 3. Mike Northey (Madison Genesis)
Stafford Kermesse: 1. Gabriel Cullaigh (GB ACademy), 2. Morgan Kniesky (Raleigh GAC), 3. Jon Mould (One Pro Cycling).
EVENT WEBSITE – click here >>>>
RIDERS
1 William Brown Achieve Northside Skinnergate
2 Ben Hetherington Achieve Northside Skinnergate u23
3 Alex Luhrs Achieve Northside Skinnergate u23
4 Jack Rees Achieve Northside Skinnergate
5 Ben Rowe Achieve Northside Skinnergate
6 Bradley Stokes Achieve Northside Skinnergate u23
7 Thomas Timothy Achieve Northside Skinnergate
8 Lawrence Carpenter Catford CC Equipe/Banks u23
9 Ashley Dennis Catford CC Equipe/Banks u23
10 Christopher Fennell Catford CC Equipe/Banks u23
11 Harry Godding Catford CC Equipe/Banks u23
12 Joshua Green Catford CC Equipe/Banks u23
13 Jez McCann Catford CC Equipe/Banks u23
14 Tom Neale Catford CC Equipe/Banks u23
15 Michael Ashurst Champion System VCUK Racing Team
16 Lee Baldwin Champion System VCUK Racing Team
17 Sebastian Baylis Champion System VCUK Racing Team u23
18 Alex Jones Champion System VCUK Racing Team
19 George Fowler Easton Ritte
20 Lee Frost Easton Ritte
21 Ashley Martin Easton Ritte u23
22 Anthony Moye Easton Ritte
23 Charlie Tanfield Easton Ritte u23
24 David Bates Giordana-Mitsubishi Electric RT
25 Thomas Bustard Giordana-Mitsubishi Electric RT
26 David Clarke Giordana-Mitsubishi Electric RT
27 Nathan Edmondson Giordana-Mitsubishi Electric RT
28 Graham Briggs JLT Condor
29 Michael Cuming JLT Condor
30 Felix English JLT Condor
31 Luke Grivell-Mellor JLT Condor u23
32 Richard Handley JLT Condor
33 Joseph Moses JLT Condor u23
34 Thomas Moses JLT Condor
35 Harry Tanfield JLT Condor u23
36 Matt Cronshaw Madison Genesis
37 Joe Evans Madison Genesis u23
38 Mark McNally Madison Genesis
39 Mike Northey Madison Genesis
40 Tristan Robbins Madison Genesis u23
41 Erick Rowsell Madison Genesis
42 Thomas Scully Madison Genesis
43 Thomas Stewart Madison Genesis
44 Marcus Culey Mobius Future Racing u23
45 Matthew Kipling MTS Cycle Sport Scott RT
46 James Moss MTS Cycle Sport Scott RT
47 Alex Anderson Neon-Velo Cycling Team u23
48 Steven Lawley Neon-Velo Cycling Team
49 James Local Neon-Velo Cycling Team
50 James Lowden Neon-Velo Cycling Team
51 Alex Minting Neon-Velo Cycling Team u23
52 Peter Murdoch Neon-Velo Cycling Team
53 Hugo Robinson Neon-Velo Cycling Team u23
54 Jacob Tipper Neon-Velo Cycling Team
55 Tom Barras NFTO
56 Ian Bibby NFTO
57 Eddie Dunbar NFTO u23
58 James Lewis NFTO
59 Jonathan McEvoy NFTO
60 Robert Partridge NFTO
61 Steele Von Hoff NFTO
62 Joseph Wiltshire NFTO u23
63 George Atkins One Pro Cycling
64 Yanto Barker One Pro Cycling
65 Thomas Baylis One Pro Cycling u23
66 Marcin Bialoblocki One Pro Cycling
67 Jonathan Mould One Pro Cycling
68 Chris Opie One Pro Cycling
69 Samuel Williams One Pro Cycling u23
70 Peter Williams One Pro Cycling
71 Will Fox Pedal Heaven RT
72 Gruffudd Lewis Pedal Heaven RT
73 David McGowan Pedal Heaven RT
74 Robert Moore Pedal Heaven RT
75 Alex Paton Pedal Heaven RT
76 Rory Townsend Pedal Heaven RT u23
77 Mitchell Webber Pedal Heaven RT u23
78 Stephen Williams Pedal Heaven RT u23
79 Jordan Doig Pedal Power RT u23
80 Stephen Swindley PMR@Toachim House u23
81 Dillon Byrne Polypipe Cycling Team
82 Russell Hampton Polypipe Cycling Team
83 Tom Mazzone Polypipe Cycling Team u23
84 Connor Swift Polypipe Cycling Team u23
85 Simon Wilson Polypipe Cycling Team
86 Robert Orr Private
87 Karol Domagalski Raleigh GAC
88 Andrew Hawdon Raleigh GAC
89 Steve Lampier Raleigh GAC
90 Sam Lowe Raleigh GAC u23
91 Brad Morgan Raleigh GAC
92 Evan Oliphant Raleigh GAC
93 George Pym Raleigh GAC u23
94 Liam Stones Raleigh GAC
95 Simon Alexander Richardsons-Trek RT u23
96 Kieran Brady Richardsons-Trek RT u23
97 Lloyd Chapman Richardsons-Trek RT
98 Andrew Hastings Richardsons-Trek RT
99 Rhys Howells Richardsons-Trek RT
100 Luke Ryan Richardsons-Trek RT
101 George Wood Richardsons-Trek RT u23
102 William Bjergfelt SportGrub KUOTA Cycling Team
103 Adam Duggleby SportGrub KUOTA Cycling Team
104 Dan Fleeman SportGrub KUOTA Cycling Team
105 Richard Hepworth SportGrub KUOTA Cycling Team
106 Adam Kenway SportGrub KUOTA Cycling Team
107 Oliver Maxwell SportGrub KUOTA Cycling Team u23
108 Ryan Perry SportGrub KUOTA Cycling Team
109 Ben Stockdale SportGrub KUOTA Cycling Team
110 Joseph Clark Team Envelopemaster/Bikeboxalan
111 Russell Falder Team Envelopemaster/Bikeboxalan
112 Alastair Hepworth Team Envelopemaster/Bikeboxalan u23
113 James Hill Team Envelopemaster/Bikeboxalan u23
114 Jacob Trotter Team Envelopemaster/Bikeboxalan u23
115 Jack Barrett Team Moda-Anon u23
116 Joshua Lawless Team Moda-Anon
117 Philip Trodden Team Moda-Anon
118 Andrew Webster Team Moda-Anon
119 Finlay Young Team Moda-Anon
120 Mark Christian Team Wiggins
121 Luc Hall Team Wiggins u23
122 Christopher Lawless Team Wiggins u23
123 Iain Paton Team Wiggins u23
124 Daniel Patten Team Wiggins
125 Michael Thompson Team Wiggins u23
126 Rob Carter TS Racing Team – OTR
127 Stephen Bradbury Velosure Starley Primal u23
128 Joshua Burns Velosure Starley Primal u23
129 James Davey Velosure Starley Primal u23
130 James Gullen Velosure Starley Primal
131 Adrià Moreno Sala Velosure Starley Primal
132 Jack Pullar Velosure Starley Primal
133 Sam Boast Wheelbase Altura MGD u23
134 Matthew Clarke Wheelbase Altura MGD u23
135 Andrew Coupe Wheelbase Altura MGD
136 Ben Davis Wheelbase Altura MGD
137 Alex Orrell-Turner Wheelbase Altura MGD u23
138 Stuart Reid Wheelbase Altura MGD
139 Scott Auld Zappi's Racing Team u23
140 Callum Ferguson Zappi's Racing Team u23
141 James Locker Zappi's Racing Team u23
142 James Newey Zappi's Racing Team u23
143 Ian Field Hargroves Cycles – Ridley RT
144 Fraser Martin Spokes Racing Team u23
145 Martin Woffindin Cycle Sport Pendle
146 Stephen Abbott THR Racing
147 Sean Noon Spokes Racing Team u23
148 Robert Ward Danny Shane – Storck Racing
149 Ruari Grant Velo Club Edinburgh
150 Alastair McNicol www.Dooleys-Cycles.co.uk
Send your results as well as club, team & event news here
---
Other Results on VeloUK (including reports containing results)

---
Other News on VeloUK