On the slopes of the Mûr-de-Bretagne, Alexis Vuillermoz (Ag2r La Mondiale) climbed to victory to take stage 8 of the Tour de France, Froome remains in yellow
Tour de France – Stage 8
Rennes to Mûr-de-Bretagne 181.5km
On the slopes of the Mûr-de-Bretagne, Alexis Vuillermoz (Ag2r La Mondiale) climbed to victory to take stage 8 of the Tour de France ahead of Dan Martin (Cannondale Garmin), Froome remains in yellow.
It may have only been a two kilometre climb but it certainly did some damage with many a rider including Nibali being found out on its slopes. The team keen to make sure they didn't lose anytime, Sky, made the running at the foot of the slopes with Katusha and Giant Alpecin also present.
The steep slopes, 11 per cent, were putting a lot of riders in difficulty but showing his face at the front was Adam Yates of GreenEDGE who was with three riders going clear with Froome just behind chasing at the head of the peloton. But nothing was as impressive or explosive as the attack by Alexis Vuillermoz who danced on his pedals and opened up a gap very quickly as he raced down the left of the road.
Only Dan Martin was able to gap the peloton as he chased the leader but Vuillermoz was not going to be denied the victory and Martin knew it was a chance gone as he hammered his bars as the winner Vuillermoz put his arms in the air to celebrate. Valverde won the sprint from the select group a few seconds behind.
Alexis Vuillermoz: "I had targeted Mur de Huy and Mûr de Bretagne. It was pretty good to be third on Huy. Today, I was prepared for losing and taking risks for winning. I decided to attack twice, firstly on the steepest part, secondly after I had recovered a bit and Chris Froome had accelerated".
"I knew this kind of finish suited me as I am a punchy climber. I haven't been surprised to ride away but it's been hard to stay away. It's been a violent effort. In the first few minutes after I passed the line, I wasn't realizing that I had made it".
"I haven't won much in my career, only three races, but it's also only my third year as a road rider after switching from mountain biking. Some people say that I lack confidence but I'm humble with regards to the experience I really have as a road rider. I try to learn the quickest possible".
---
---
"I have good teachers with Jean-Christophe Péraud, Romain Bardet and Christophe Riblon. I don't have the talent or the capacity to lead a team yet. I take my chance anytime there's one but I don't count chickens before they hatch [he used the French expression: I don't sell the skin of the bear before I've killed him, – Letour.com.]"
"I'm learning my job slowly but surely. Chris Froome is a great champion. He's a better rider than me. The beauty of our sport is that we can also win riding smartly. I was feeling great and I took my chance at the right time."
"I have a big thought for my dad. He had a great passion for the Tour but he died three years ago. He would have been proud to see me winning a stage of the Tour de France. When I was a kid he took me and my cousins on the road sides to watch the race. My family has always been supportive."
THE RACE
This was another summit finish and although not regarded as difficult as Mur de Huy, on previous ocassions it was the GC contenders who have done well on this stage with the favourite being Purito Rodriguez.
A peloton of 185 riders started the stage in Rennes with Chris Froome (Sky) in the yellow jersey and Daniel Teklehaimanot (MTN-Qhubeka) in the KoM polka dot jersey. The stage had yet another cat 4 climb, col du Mont Bel-Air with Kom points on the stage win as well, the pressure was on for that jersey as it is for the green jersey between Greipel and Sagan.
---
As soon as the flag dropped, Bretagne-Séché Environnement had a rider on the attack, and that was the signal for a series of moves including one by Bob Jungels (Trek). The peloton was in no mood yet to let anything go until two riders, joined by two more, managed to get a gap after just six kilometres.
The four were Bartosz Huzarski (Bora-Argon 18), Sylvain Chavanel (IAM Cycling), Romain Sicard (Europcar) and Pierre-Luc Périchon (Bretagne-Séché Environnement).
Behind them setting the temp were Team Sky who then had help from Lotto-Soudal. Meanwhile, before the stage start, one of the GC favourites, Thibaut Pinot, who was in the news for all his bad luck early on in the Tour was more upbeat and saying he's not just interested in a top finish. ""I'm not interested by the top 10 "My injured knee is getting better."
"We should have another nice day on the bike today and I'm looking forward to Tuesday in the mountains. After the rest day, I'll figure out what I can really hope for in this Tour de France. I'm six minutes down, I can't target the top 5 anymore and I'm not interested by the top 10. So a nice stage win in the mountains will be my goal".
"The polka dot jersey could be a goal as well but it's complicated because of the points scale at the finishing summits."
A distance of 42.2 kilometres were covered in the first hour but the peloton were showing no interest in catching the break and the average speed dropped. Romain Sicard meanwhile crested the col du Mont Bel Air in first position whilst at the intermediate sprint, behind the four leaders, Andre Greipel grabbed more green jersey points from John Degenkolb with Sagan a few places back.
A surprise move however quickly saw 17 riders go clear and join the four leaders;
Lars Boom (Astana), Jeremy Roy (FDJ), Peter Sagan (Tinkoff), Lars Bak, Thomas de Gendt and André Greipel (Lotto), John Degenkolb, Roy Curvers and Koen de Kort (Giant), Michal Kwiatkowski, Mark Cavendish and Michal Golas (Etixx), Pierre Rolland, Bryan Coquard and Angelo Tulik (Europcar), Frédéric Brun and Pierrick Fédrigo (Bretagne-Séché Environnement).
It was too big a group to succeed and many were not interesting in making life any harder than it already was and so three riders managed to go clear with still 63 kilometres to go, Bak, Golas and Huzarski.
Behind the peloton, Cannondale-Garmin were doing the work on the narrow lanes in the bright sunshine to keep the three out front honest. The end of the breakaway for Bak and Golas came with 8km to go and after that, it was all about who could win the stage from what was left of the peloton.
JERSEYS
Yellow: Chris Froome
Green: Peter Sagan
Polka dot: Teklehaimanot
White: Pete Sagan
Adam Yates: "These little climbs are difficult climbs. If either one of us could have got up there and challenge for the win that would have been the best. We did what we could, I'm not sure what position we came but we will keep trying for the next stages.
"I tried following the Ag2r guy from the bottom, and yeah, he went pretty hard. As soon as there was a lull, I had nothing left. We're into the mountains now and me and my brother can try something and hope for the best."
Peter Sagan: "I was hoping to win today. The terrain suited me at perfectly with two kilometres of climbing, the first one pretty hard and the second one easier. I've seen Froome and Vuillermoz were strong, I've had to let them go. I was half dead when I crossed the line".
"From the intermediate sprint until the finishing line, we've never eased the pace. I wanted to save some energy for the end but it was just impossible on that rhythm. Valverde passed me on the line, he's a better climber than me. I will try to keep the green jersey but Greipel is very strong".
"He also wants it. I'll have to think of a strategy to increase my lead. Today I'm in the green jersey but maybe tomorrow I'll be in yellow. I have a lucky charm sent from Slovakia by my girlfriend but it didn't work, my legs didn't follow. After one week, my track record is good. I haven't won a stage but I didn't crash and I have two jerseys".
---
Chris Froome: "Honestly, I didn't try to show any dominance on the last climb. I was up there to keep a good position and to keep an eye on everyone, in case someone would jump. It was a relatively short climb and I knew there wouldn't be big differences. I wanted to stay at the head of the affairs".
"I was surprised to hear that Nibali lost contact, given that after the crosswinds it was easier to stay in the wheels with the head wind. I knew the name of Alexis Vuillermoz but I don't know him personally. He has done a great stage. He attacked not only once but his second was a really strong one. He deserves his win. He's been impressive".
---
"You definitely have to include Tejay van Garderen in the "Big Four", which makes the "Big Five" now. He's done an impressive race until now. Not a long time ago, we were fighting for the win at the Dauphiné. There isn't much difference between us. He's in great condition. Time will tell how he'll go in the mountains, in the Pyrenees."
"Nairo Quintana is a very strong climber. He has lost some time that he'll have to recover. Alberto Contador, we can never write him off. He never gives up. Vincenzo Nibali hasn't had the best start but we'll have to see him in the long climbs".
"Tomorrow's team time trial will be very decisive for GC. It's a tricky TTT. The course is undulated and we need five riders for the final climb. I expect substantial time differences."
"We see black riders at the Tour de France this year. I believe these athletes from East Africa have the best physiological abilities for endurance sports, including cycling. The problem is the infrastructures, the roads, the equipment… The federations are also a mess".
"It's wild there but there's a huge potential for development. In Kenya where I come from, there are projects that deliver interesting results already: the Kenyan Riders and the Safari Simbas that have played a role in my development too. They'll produce champions in a short period of time".
Vincenzo Nibali: "In the finale, I didn't have good sensations. At the start of the stage, I was OK but when the accelerations took place, I was unable to react. It was a bad day."
Alejandro Valverde: "I had really good legs and could well have won, but when the three-man group including Vuillermoz attacked, I hesitated for a bit when I would surely have had to go after them".
"Into the finale, I was one of the wheels to follow, and it was impossible to try any further moves. I'm happy to feel well back again, sometimes you win and sometimes you don't, but this bittersweet taste is hard to bear. Still, I want to congratulate Vuillermoz; he's spent a lot of races within the top guys lately and truly deserves this win".
"I'm in good shape and I think I could show it today. There's a serious test for all of us tomorrow with the TTT; for our team, the 'real Tour' is starting on Sunday. We went through many difficult days so far, other ones where we had to fight a bit less, but the terrain most suiting us starts now".
"[Asked about the Movistar Team being favourites for tomorrow] Favourites? I don't know. Let's hope we can finish up there tomorrow. We're really strong at the moment, all nine of us, and we hope to profit from that form tomorrow."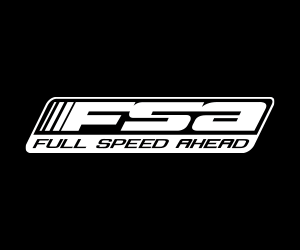 Stage 8 Results
1 VUILLERMOZ Alexis AG2R LA MONDIALE 04h 20′ 55"
2 MARTIN Daniel TEAM CANNONDALE-GARMIN + 00′ 05"
3 VALVERDE BELMONTE Alejandro MOVISTAR TEAM + 00′ 10"
4 SAGAN Peter TINKOFF-SAXO + 00′ 10"
5 GALLOPIN Tony LOTTO-SOUDAL + 00′ 10"
6 VAN AVERMAET Greg BMC RACING TEAM + 00′ 10"
7 YATES Adam ORICA GREENEDGE + 00′ 10"
8 FROOME Christopher TEAM SKY + 00′ 10"
9 MOLLEMA Bauke TREK FACTORY RACING + 00′ 10"
10 VAN GARDEREN Tejay BMC RACING TEAM + 00′ 10"
11 ARREDONDO MORENO Julian TREK FACTORY RACING + 00′ 10"
12 RODRIGUEZ OLIVER Joachim TEAM KATUSHA + 00′ 10"
13 BARGUIL WARREN TEAM GIANT-ALPECIN + 00′ 10"
14 CONTADOR Alberto TINKOFF-SAXO + 00′ 10"
15 URAN URAN Rigoberto ETIXX-QUICK STEP + 00′ 10"
16 KREUZIGER Roman TINKOFF-SAXO + 00′ 10"
17 QUINTANA ROJAS Nairo Alexander MOVISTAR TEAM + 00′ 10"
18 SIMON Julien COFIDIS, SOLUTIONS CREDITS + 00′ 10"
19 GESINK Robert TEAM LOTTO NL – JUMBO + 00′ 10"
20 ROLLAND Pierre TEAM EUROPCAR + 00′ 10"
21 IZAGIRRE INSAUSTI Gorka MOVISTAR TEAM + 00′ 10"
22 SANCHEZ Samuel BMC RACING TEAM + 00′ 10"
23 YATES Simon ORICA GREENEDGE + 00′ 10"
24 PÉRAUD Jean-Christophe AG2R LA MONDIALE + 00′ 10"
25 FRANK Mathias IAM CYCLING + 00′ 10"
26 MARTENS Paul TEAM LOTTO NL – JUMBO + 00′ 10"
27 JUNGELS Bob TREK FACTORY RACING + 00′ 10"
28 PAUWELS Serge MTN-QHUBEKA + 00′ 20"
29 ZUBELDIA AGIRRE Haimar TREK FACTORY RACING + 00′ 20"
30 NIBALI Vincenzo ASTANA PRO TEAM + 00′ 20"
Overall
1 FROOME Christopher TEAM SKY 31h 01′ 56"
2 SAGAN Peter TINKOFF-SAXO + 00′ 11"
3 VAN GARDEREN Tejay BMC RACING TEAM + 00′ 13"
4 GALLOPIN Tony LOTTO-SOUDAL + 00′ 26"
5 VAN AVERMAET Greg BMC RACING TEAM + 00′ 28"
6 URAN URAN Rigoberto ETIXX-QUICK STEP + 00′ 34"
7 CONTADOR Alberto TINKOFF-SAXO + 00′ 36"
8 BARGUIL WARREN TEAM GIANT-ALPECIN + 01′ 07"
9 STYBAR Zdenek ETIXX-QUICK STEP + 01′ 15"
10 MOLLEMA Bauke TREK FACTORY RACING + 01′ 32"
11 GESINK Robert TEAM LOTTO NL – JUMBO + 01′ 39"
12 VALVERDE BELMONTE Alejandro MOVISTAR TEAM + 01′ 47"
13 NIBALI Vincenzo ASTANA PRO TEAM + 01′ 48"
14 KREUZIGER Roman TINKOFF-SAXO + 01′ 51"
15 THOMAS Geraint TEAM SKY + 01′ 52"
16 QUINTANA ROJAS Nairo Alexander MOVISTAR TEAM + 01′ 56"
17 RODRIGUEZ OLIVER Joachim TEAM KATUSHA + 02′ 00"
18 PÉRAUD Jean-Christophe AG2R LA MONDIALE + 02′ 07"
19 TALANSKY Andrew TEAM CANNONDALE-GARMIN + 02′ 49"
20 BARDET Romain AG2R LA MONDIALE + 03′ 15"
21 BAKELANTS Jan AG2R LA MONDIALE + 03′ 45"
Send your results as well as club, team & event news here
---
Other Results on VeloUK (including reports containing results)

---
Other News on VeloUK