Talking to Chris Opie, Jonny McEvoy, Sam Lowe, George Atkins, Ian Bibby and Rob Partridge after the Stockton Grand Prix
Post Race Stockton Grand Prix Interviews
Chris Opie (One Pro Cycling): "I went away for a few days, away from training and racing but kept riding the bike a little. It was just enough to get that mental break after the intensity of the Tour Series. I saw a few friends in Holland I haven't seen in a while and rode the bike with them and enjoyed that. Did the club circuit races they have there and that was a blast doing that."
"Today I felt really fresh and was really up for today. I needed to win, as much for myself as the team. The whole race was one of the easiest races I have done because of my teammates. The way One Pro Cycling rode throughout, bottles at the right time, sitting out of the wind, never having to do anything. It was probably the lowest average power I have had in a race for a few years just because of how good my teammates were for me."
"I probably went with 275 to go (no markers for him to tell accurately) but it felt like a long time! I just managed to carry a big surge of speed from the dead turn and you could see in the shadows that no-one was coming and looked behind to confirm and was then able to enjoy it properly!"
"I could not have enjoyed that more, being back in a race like this is perfect and the fact the nationals is coming here next year is pretty exciting as well."
Jonny McEvoy (NFTO): "I would really like to have won that" I got myself in the right position with help from the lads. Bibby being away so long was fantastic for us as we could sit there and it was the perfect thing for us".
"The early circuits were chaos and if he stayed away, happy days, and if he came back, I was having a go in the sprint. The racing happens early here and everyone is tired at the end and you have to stay in the race".
"The first few laps were really fast with moves going and coming back. There were a few times on the finishing circuit when it slowed up but then with a few laps to go, One Pro went really hard and that strung it out. When teams like that put the pressure on, you kind of stay where you are for a bit but when it bunched up, I picked them off through the middle!
"Once Bibby was in the move, everyone was looking after me but we had to be cautious nothing went on the finishing circuit or as Bibby and George came back, nothing went. The lads were alert for that and then put me a in a good position."
Karol Domagalski and Sam Lowe for Raleigh GAC during the big loops
Sam Lowe (Raleigh GAC): "I knew my form was good since the nationals and I came into this race wanting to give it a good go but wasn't expecting to get anything like this in a big bunch gallop. I thought a group might go away and I might be able to get in that".
"It is quite a strange finishing circuit. People think it's flat and easy but it soon takes it out of you with that big circuit and then you come on to this and it's pretty much like a crit, pretty flat out. Madison Genesis took it up early and then One Pro were there so I left it quite late to move up."
"Karol did a massive job for me all day and I have him to thank him for this result. He found me with two to go and we gradually worked our way up and took us to the front and that set me nicely for the sprint."
Rob Partridge (NFTO): Part of an eleven man group that looked dangerous, Rob explained "It was a good break with myself and Bibby in it but not everyone was working. I was like why get in a break if you're not going to roll through especially as we had 50 seconds!"
"At that point, it was the best break of the race. It was a pretty hard day out for me being out the front early on and then helping Jonny in the finale. It was good for Jonny to get second which should help his confidence in his sprinting. Hank did a good job for Jonny taking him into the final corner, and it was like a sprint from a standing start at that final corner (U turn). I just said get on Opie's wheel."
"We should be happy with that coming back from a pretty lousy nationals and we rode well to be fair. Ryedale will be a war of attrition and we have the A team there with Eddie (Dunbar) coming back, Steele (Von Hoff) and Bibby's had a good work out so he should be going well next week. It will be a strong team.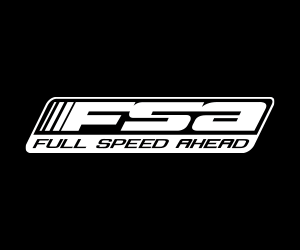 George Atkins (One Pro Cycling) – away for a lot of the race with Ian Bibby, George talked about a busy two days of racing in Stockton. "Friday was a disappointment in the end so I was super motivated for today (Sunday) and it was a good result for Chris which I'm happy about".
"Me and Jon (Mould) were on early doors and looking for any breaks that were dangerous. We were part of split with five of us but it didn't work out in our favour so I clipped off up the road to take some pressure off us and try and put us in the driving seat."
"I got away with Ian and the gap wasn't massive all day, never went to a minute, so for me, it worked out for me to really commit and try and use up other teams and I think that worked in the end. The guys were saying that there were still five of our team with a k to go so it was a good team performance".
On getting on the front and helping with the team lead out after being caught, George explained that was just about empting the tank before pulling off. "This course should be good for the nationals as it's quite an open course and with the world tour riders here, it will be as hard as any other nationals. I am looking forward to it."
Ian Bibby (NFTO): We were covering a lot of moves but missed a group of three with Lampier and One Pro in it so on the climb, I rode hard to close the gap and it split into a group of 12 and I was on my own then. One Pro were sending their riders up the road and I was trying to cover them and eventually George attacked and I rode across to him and that was it then. We had a pretty long hard day out then."
"When we got to the finishing circuit, I thought we had to keep riding until the last lap with hopefully 20 or 30 seconds and then really give it some but towards the end, the gap suddenly came down a lot in half a lap and there were a lot of teams riding riding against the two if us".
"I'm happy though as I'm up for Ryedale next week. I had a bit of rest after the nationals and a good weeks training in before this so hopefully will do well at Ryedale."
Send your results as well as club, team & event news here
---
Other Results on VeloUK (including reports containing results)

---
Other News on VeloUK