Robert Smail of Tomacc CC brings a little Belgium to the TMG Horizon Trophy as he solos to victory ahead of local hero Roy Chamberlain
Report & Result: TMG Horizon Trophy
A little bit of Belgium came to the 5th TMG Horizon Road Race yesterday on the Cublington Circuit near Aylesbury in Buckinghamshire. Local riders put up a great fight but Robert Smail of Belgium – based Tomacc CC showed his superiority with a surge of power on the last lap.
Robert Smail wins the TMG HorizonTrophy 
Stephen Orbie of VI Technics was straight into the action, making an early move with Mike Wragg of Arbis Colbert in the opening kilometres and as they crossed the line, a gap of 22 seconds looked to be growing. The front of the bunch was also splintering though, and by the Unicorn Prime on the 2nd lap, Wragg had been substituted by his team mate, Richard Wood with Peter Hitt of VC Meudon joining in to make a gap of 54 seconds.
The third time through Whitchurch and five more riders had joined the move but the gap was shrinking to 29 seconds and by the time they crossed the finish line with 5 to go it was only 22. After a particularly hard phase of racing, there remained only 15 seconds when the race had to briefly neutralised.
With everything back together, hostilities resumed as Will Scott of Bonito Bikes went straight on the offensive on the 5th lap and pulled away to a gap of 40 seconds. It didn't take long for Stephen Orbie to wake up again though and with 2 laps to go, he took the Grand Tour Cookbook Prime leading a powerful looking group up the hill which had absorbed Scott and included two Corley Drops riders.
The gap to the bunch of 1 minute 35 seconds looked solid and held relatively steady on the 7th lap, falling only slightly to 1'20" at the bell. The pressure was on though now and on the last time up the headwind drag to Whitchurch, the break was shedding passengers as the bunch smelt blood and accelerated.
With 5km to go, Robert Smail of Tomacc CC attacked the remainder of the break. With most of the remainder being downhill this seemed a touch foolish but he built a gap of 30 seconds very quickly as the bunch went through Whitchurch, defying the logic that a group will descend faster then a loner.
His high pace continued whilst the remains of the break imploded leaving everyone to fend for themselves. By the finish, Smail had carved out a gap of over a minute to take the win in style. "He made it look easy,"observed one of the spectators.
Joe Harris, Robert Smail and Roy Chamberlain
Local pride was intact as Roy Chamberlain of Corley Drops RT proved the best of the rest, surviving the high paced break and managing a small gap before the bunch came in and the Spirit Bikes Team from only 5 miles away managed 2 riders in the Top Ten.
Winner, Robert Smail reflected "It was great to get the win today against some quality opposition. I really enjoyed the race; it was hard, fast and safe." Neil Wass, organiser said "It was a pleasure to put this race on – the riders put on a fantastic show. We know that guys like Robert go to Belgium to get hard races and maximise their opportunities. We started this race because we hope one day they won't need to!"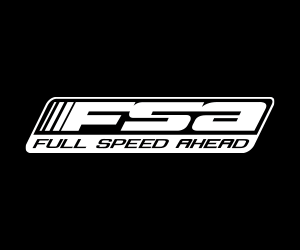 1. Robert Smail Tomacc CC 12 163km 4hrs 3min 54seconds
2. Roy Chamberlain Corley Drops RT @1'08"
3. Joe Harris Tomacc CC @1'10"
4. Stephen Orbie VI Technics
5. Jacob Hennessy Spirit Bikes
6. Mike Smith Corley Drops RT
7. Gray Turnock Finsbury Park CC
8. Jake Hales Spirit Racing
9. Tim Allen Corley Drops RT
10. Joel Natale Dulwich Paragon
11. David Hewett Adalta CC
12. Cameron Jeffers Bill Nickson Cycles
13. Oliver Jedrej Dulwich Paragon CC
14. Tom Bowering Ride 24/7 RT
15. Mike Cripps Army CU
16. Adam Capes Finchley RT
17. Toby Atkins Cambridge CC
18. Ashley Cox CC Luton
19. Andrew Critchlow Wyndymilla
20. Wouter Synbrandy Nuun Sigma Sport London
21. James Phillips Dream Cycling Team
22. Tim Allen, Corley Drops RT
23. Henry Farrell Endeavour RT
24. Graham Crow, Handsling RT
25. Richard Golding, Equipe Velo
26. Chris Snook Nuun Sigma Sport London
27. Stephen Nunn Finchley RT
28. Mike Wragg Arbis – Colbert Cycles RT
29. 82 Strada Sport
30. Stuart Travis-Beames Spirit Bikes RT
31. Andrew Cartledge Peterborough CC
32. Josh Lawless PMR @ Toachim House
33. Malcolm Smith St Ives CC
34. Michael Guilford VC Meudon
35. Mark Yale VC Revolution
36. Jason Burrill Peterborough CC
37. Mark Baines Spirit Bikes
38. Peter Cole Handsling RT
39. Richard Wood Arbis Colbert RT
40. Rob Fletcher Arbis Colbert RT
41. Tom Burnley Thames Velo
42. Matt Exley Corley Drops RT
43. Jamie Caldwell Rischardsons Trek
44. Peter Hitt VC Meudon
45. Ed Watkiss Corley Drops RT
46. Andy Betts Nuun Sigma Sport London
Unicorn Cublington Prime – Stephen Orbie VI Technics
Grand Tour Cookbook Prime – Stephen Orbie VI Technics
Combativity Award – Will Scott, Bonito Squadra Corse
3rd Category Winner – Andrew Critchlow Wyndymilla
Send your results as well as club, team & event news here
---
Other Results on VeloUK (including reports containing results)

---
Other News on VeloUK