Blue skies and warm conditions at the Brooks Cycles Track League on the 9th July
Report & Results – Brooks Cycles Track League
After last weeks league was cancelled due to rain this week saw blue skies and warm conditions at the Brooks Cycles Track League on the 9th July 2015. The weather saw 52 riders compete in the main league at the Lyme Valley Velodrome, Staffs.
In the A Class Endurance races Matt Walls ( Velocity/ Global Bikes) win every event on offer as he took the 10 lap scratch, devil, points and 30 lap scratch to show that his form is coming nicely for next month's National Junior Track Championships.
The main event in the Sprinters League was the Keiren final where Sean Mayer ( Swinnerton Cycles) displayed a big acceleration over the final 200m to win a super fast final from Tom Rotherham and Jack Payne both of Sportcity Velo. The team sprint was won by Josh Spendelow, Chris Heaton ( Sportcity Velo ) and Tom Rotherham. The other sprinters event was the 2-up flying lap where Barney Swinnerton ( Swinnerton Cycles) and Tom Rotherham took the win.
The B Class events saw a good spread of winners. Phil Braybrooke ( Manchester Wheelers ) was on form as he won the devil and placed second in the 8 lap scratch and course de primes. James Duncalf ( Lyme RC ) won the 8 lap scratch and James Brayford took the course de primes. Phil Booth ( Weaver Valley CC) won the final 30 lap scratch .
The youth races saw a big field of 14 riders compete with Charlie Fisher ( Newport CC ) taking the opening 200m TT. Alex Coates ( Lyme RC) won the devil and Tom Hughes ( Lyme RC ) won the 6 lap scratch.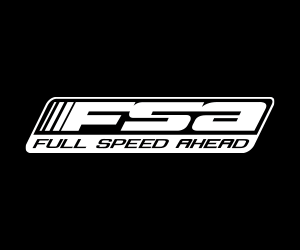 There was another good turnout of riders in the Freewheelers League with a large number setting new personal best times for the first event which is always a flying 200m time trial. The top pints scorers in each group were as follows;
Group 1 Zach Edwards Lyme RC 10 Points
Group 2 Charlie Shroder Lyme RC 9 Points
Group 3 Olly Davis Lyme RC 9 Points
Freewheelers Results
Group 1
Race 1
1st Zach Edwards Lyme RC
2nd Izaak Curtis Lyme RC
3rd Thomas Mould Lyme RC
Race 2
1st Aaron Hardy Lyme RC
2nd Talisha Morley Lyme RC
3rd Ruby Jennings Lyme RC
Race 3
1st Zach Edwards
2nd Talisha Morley
3rd Thomas Mould
Race 4
1st Zach Edwards
2nd Ruby Jennings
3rd Izaak Curtis
Group 2
Race 1
1st Minnie McKenzie Lyme RC
2nd Evie Davis Lyme RC
3rd Holly Edwards Lyme RC
Race 2
1st Charlie Shroder Lyme RC
2nd Cameron O'Neil Lyme RC
3rd Daniel Jones Lyme RC
Race 3
1st Evie Davis
2nd Charlie Shroder
3rd Daniel Jones
Race 4
1st Charlie Shroder
2nd Holly Edwards
3rd Evie Davis
Group 3
Race 1
1st Evie Strachan Stafford RC
2nd Logan Sutton
3rd Christian Morley Lyme RC
Race 2
1st Olly Davis Lyme RC
2nd Max McKenzie Lyme RC
3rd Lauren Robertson
Race 3
1st Emma O'Neil Lyme RC
2nd Christian Morley
3rd Leah Shroder Lyme RC
Race 4
1st Olly Davis
2nd Lauren Robertson
3rd Gracie Walters
Race 5
1st Evie Strachan
2nd Sam Waller Lyme RC
3rd Christian Morley
Race 6
1st Gracie Walters
2nd Olly Davis
3rd Megan Robertson
Race 7
1st Leah Shroder
2nd Emma O'Neil
3rd Evie Strachan
MAIN LEAGUE
Sprinters League 2 – Up Flying 400m TT
1st Barney Swinnerton Swinnerton Cycles
Tom Rotherham Sportcity Velo
2nd Sean Mayer Swinnerton Cycles
Steve Cronshaw Brooks Cycles
3rd Chris Heaton Sportcity Velo
Joel Partington PM
A Class 10 lap Scratch
1st Matt Walls Velocity/Global Bikes
2nd James Farrington Sportcity Velo
3rd Jacob Booth Dave Hinde Cycles RT
B Class 8 Lap Scratch
1st James Duncalf Lyme RC
2nd Phil Braybrooke Manchester Wheelers
3rd James Brayford Lyme RC
Youth 200m TT
1st Charlie Fisher Newport CC
2nd Farley Barber Lyme RC
3rd Thomas Hughes Lyme RC
Sprinters League Team Sprint
1st Josh Spendelow PM
Chris Heaton
Tom Rotherham
2nd Jack Payne Sportcity Velo
Steve Cronshaw
Caleb Hill Lyme RC
3rd Joel Partington
Barney Swinnerton
Paul Sydenham
A Class points Race
1st Matt Walls
2nd James Farrington
3rd Joe Swinnerton Swinnerton Cycles
B Class Devil
1st Phil Braybrooke
2nd Mike Boston Lyme RC
3rd Phil Booth Weaver Valley CC
Youth Team Sprint
1st Hannah Davis Lyme RC
Matt Cuthbertson Lyme RC
Megan Williams Newcastle RC 2001
Harry Horn Lyme RC
Farley Barber
Tom Hughes
A class Devil
1st Matt Walls
2nd Jacob Booth
3rd Ethan Davis Wolverhampton Wheelers
B Class Course de Primes
1st James Brayford
2nd Phil Braybrooke
3rd Aiden Morley Lyme RC
Youth Devil
1st Alex Coates Lyme RC
2nd Tom Hughes
3rd Farley Barber
Keiren League Final
1st Sean Mayer
2nd Tom Rotherham
3rd Jack Payne
4th Joel Partington
5th Barney swinnerton
6th Josh Dunham Team Swift
Minor Final
1st Steve Cronshaw
2nd Chris Pyatt Brooks Cycles
3rd Caleb Hill
Youth Scratch
1st Tom Hughes
2nd Alex Coates Lyme RC
3rd Charlie Fisher
30 lap Scratch
1st Matt Walls
2nd Joel Partington
3rd Jack Payne
B Class
1st Phil Booth
2nd Aiden Morley
3rd Mike Boston
Send your results as well as club, team & event news here
---
Other Results on VeloUK (including reports containing results)

---
Other News on VeloUK