Gordon Wiseman talks to Alex Dowsett (Movistar) about his week where a crash left him Battered, Bloodied but still Bloody-Minded – 'I want to get to Paris'
Feature – Alex Dowsett's Bloodied Tour Week
Alex Dowsett Battered, Bloodied but still Bloody-Minded – 'I want to get to Paris'
Yesterday, on stage 10 of the Tour de France, Alex Dowsett was seen on television doing what he was brought into the Tour to do, adding big power to the Movistar team befoe the race hits the mountain. Later that night, he tweeted "better day from me. New stitches seem to be working much better as were my legs. Congrats to Team Sky, we threw quite a lot at them today".
---
A little later, he told VeloUK "Nairo and Valverde didn't want everyone to hit the climb fresh and Sky were riding super easy to let the break go so I had to make life hard for everyone". That would explain why the Spanish team took up the chase for the two leaders early and reduced the peloton to a bakers dozen or so before the fireworks were lit by Dowsett's teammate Valverde.
For Alex, the last climb was just a bloody big osbtacle between him and the finish line. "That last climb was brutal" he told VeloUK. "Especially the first half, not so terrible the second. The gradient changed a lot and I wish I'd had a compact!"
The day was the start of a new week in the Tour after the first had left him battered and bloodied. Gordon Wiseman caught up with Alex and looked back at a week in the Tour that was testing to an extreme.
Gordon writes … An agonizingly small four seconds is all that separated Alex Dowsett (Movistar Team) from Tour de France stage winner's glory on Sunday afternoon in Team Time Trial. But it was four seconds that weighed heavily on his shoulders as he reflected on what might have been during Monday's first rest day of this year's Tour.
Alex bandaged and sore after his crash on stage 4. Photo:Â PelotonPhotos.com
In fact, having even got to the start of the 28km team time trial stage from Vannes to Plumelec was, in itself, testament to the determination of the 26 year old to do all he can and more for his Movistar team-mates after a horrendous fall on stage 4 had nearly brought his debut ride in the world's toughtest bike race to a premature end.
Much had been written before this year's Tour got underway about the 223kms stage from Seraing to Cambrai as it included 7 sections of cobbles usually only ridden over in anger by the pro peloton in the Spring's Paris – Roubaix Classic and it had all the hallmarks of causing a major shakeup at the front of the three week race.
But for Dowsett, a narrowing left-right flick on the road with about 50kms of the stage to go caused him to crash with potentially race ending consequences. "My role for the day was just about to start for me" Alex explained. "We'd gone through the first sector of cobbles which I'd entered and left inside the top 20 riders. I was in as good as a position as I could have hoped for.
"As we approached the next sector, I'd looked over my shoulder and had seen that Nairo and Alejandro were where they were supposed to be. But when we hit that left, right flick it was a bit like going into a washing machine. One minute I was on the outside, then the inside and just as quickly back on to the outside line again".
"With the road narrowing and so many other riders fighting for the same place, there was nowhere for me to go. I tried to bunny-hop over the curb but failed and hit the deck. Hard".
---
After getting his bike sorted Alex climbed back on board and tried to chase back on but the pace had gone up so he couldn't make it back. The team looked at his arm as he rode along – "the damage was to the underside of my arm so I couldn't see how bad things were, just that there was lots of blood" – and their faces told Dowestt that things weren't good.
"They told me I wasn't to worry about doing anything else that day, just to get to the finish. After the stage I showered, had the cut washed out and stitched up and x-rayed to look for anymore grit before I went to the team hotel."
Alex was able to sleep but the next day he immediately started to feel the effects of his fall. "I'd been super strong before the accident" he said. "I was comfortably able to do my job – looking after Nairo and Valverde – but almost immediately I couldn't put out the same power levels and my heart rate wouldn't go above 150bpm so I knew things weren't right".
For most riders, a fall like that would cause problems, but for Alex with his haemophillia, a cut of that size was always going to cause more complications. "It hurt on so many fronts. The cut was bleeding quite a lot which was really my body saying there was something not right".
"The doctor said it was the body saying it didn't want to heal, possibly because there was still more grit inside the wound. But that meant I wasn't recovering before we even considered any problems caused by my haemophillia. I guess really it was a combination of all those issues".
With each day Alex started to feel a little better and stronger. His team had recognized how important his role was for them in the team time trial – "they've been so supportive" – and so he hadn't been asked to do all that would have been expected of him had he not had the fall. But come Sunday Alex still wasn't feeling as he'd hoped he would have done at that stage of the race.
"I just didn't feel I was able to do all I wanted. It's true, that at the end of the stage, I felt my not being able to perform had been the reason why we lost those four seconds and so a stage win but in reality there were other factors as well. I'm sure BMC" – who won the stage by less than a second from Team Sky – "felt they could have picked up more time and possibly got the yellow jersey."
"The problem for me was that I couldn't cope with the sudden accelerations that are such an important part of a team time trial. I felt bad but more so for the team than for myself. I felt I'd let my team-mates down and so they'd all lost the chance of a stage win in the Tour".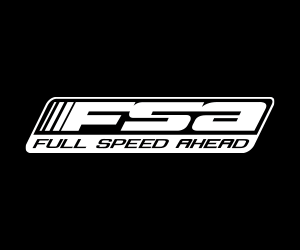 But the reality was the team were more than understanding. And such was their combined efforts that Nairo Quintana actually picked up time on one of his closest rivals, previous Tour winner Alberto Contador. In fact, Dowsett's room-mate for the Tour, Adriano Malori – like Alex a multiple national time trial champion – had noticed how Alex injury was affecting him as they recced the stage route on Sunday morning.
"Because the injury is on the underside of my arm it's the part of my body I lean on the most when on my TT bars and Malori said after our recce that he didn't know how I'd cope as I hadn't gone onto my bars all the time when we'd been training".
The injury even caused disruption for Alex during Monday's rest day.
"We slept until about 9.45 but were woken for a drugs test" – at least "the vampires" didn't call as they often do, much earlier in the morning – "but after breakfast I was taken straight to the hospital to have the stitches taken out and the wound washed out some more just in case there was more grit still there. Just like the team, the race organizers have been really helpful."
But Alex doesn't know if the worst part of his Tour has yet to come. "When the race restarts, we're straight into the mountains. On Tuesday's stage we've got a lot of flat before the road kicks up for the first mountain top finish of the race. So I'm determined to make sure I do all I can for Nairo and Alejandro before we get that far".
On stage 4 Alex finished in last place, some 26 minutes after the stage winner. He now faces a battle with the mountains and making sure he doesn't finish outside the time cut – and race elimination – for each day as the roads rise up ever higher.
And because of his having lost so much time Alex is now in 184th position, over an hour behind race leader Chris Froome (Team Sky) but only one place in front of the 'Lantern Rouge' – the last man in the race.
"As far as I'm concerned it's only missing the time cut or a crash that's going to stop me finishing this race. I'm not even interested in getting the acclaim of being the Lantern Rouge. All I want to do is to do more for my team and my team-mates. And get to Paris!"
Send your results as well as club, team & event news here
---
Other Results on VeloUK (including reports containing results)

---
Other News on VeloUK