David Tate winner of round 6 of the Ford CC Go Race at the Dunton Test Track on July 9
Result – Ford CC Go Race July 9
Round 6 – 9th July 2015 Dunton Test Track – Results
Another evening with good weather conditions had a field of 32 line up at the start of the race. Rob Young and Martin Ryan led a break from the first lap but were pulled back only for Ryan Savage and Luca Reina, both from Crest CC to attempt one.
These were pulled back for the first prime which Sam Brown again timed to perfection in getting to the line first. More breaks were attempted throughout the race, but with none sticking for more than a lap, Ryan Savage chipping off the front as one was caught to take the second prime and stay clear for a while.
The bunch was back together for the finish with David Tate making an early start to his sprint and staying clear from Sam Brown and Andrew South. With the best 6 results to count for the series and two rounds left it is still all to play for in both the Vets and Seniors categories.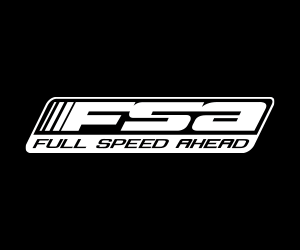 1 David Tate 0
2 Sam Brown 0
3 Andrew South 0
4 Ian Fraser VC Revolution
5 Rob Michell Gateway CC
6 Martin Ryan Ford CC
7 James Samuel Crest CC
8 Rob Young Team Vision Racing
9 Daniel Connor 0
10 Rob Slade 0
11 Jag Johal Ford CC
12 Charlie Keenan 0
13 Daniel Fisher 0
14 Thomas Shanney Redbridge CC
15 Kevin Darragh Maldon CC
16 Graham Hurrell Basildon CC
17 Jordan Rowland Crest CC
18 Peter Shanney Redbridge CC
19 Ryan Savage Crest CC
20 Ray Ricks Veloschils-Interbike
21 Jake Darragh LVYCC
22 Daniel Rosewell 0
23 Rob Godwin Hornchurch Cycling Club
24 Steve Willsone Gateway CC
25 Luca Reina Crest CC
26 Trevor Dyster Essex Roads CC
27 Matt Holder 0
28 Dave Retigan Gateway CC
29 Stuart Clark Maldon CC
30 James McLennan 0
31 Mick Savage Crest CC
dnf Kevin Attreed Glendene CC
Send your results as well as club, team & event news here
---
Other Results on VeloUK (including reports containing results)

---
Other News on VeloUK