Andrew Hawdon of Raleigh GAC wins the Colne Grand Prix on Wednesday night in Lancashire
Results – Colne Grand Prix
The much awaited victory for Raleigh GAC after so many near misses came in Colne on Wednesday night when Andrew Hawdon (Raleigh GAC) out sprinted many a 'name' to win his biggest race for the team.
The race was looking like a victory for Madison Genesis rider Tom Scully who made a late break for freedom but like so many brave attempts at going solo in these races, it failed, just, as the race caught him in sight of the finish line. Matt Cronshaw (Madison Genesis) was second and Felix English (JLT Condor) third.
An early crash on lap two took down several riders including some from JLT Condor, Raleigh GAC and One Pro Cycling. The race also saw a favourite for next weekend's Ryedale GP, Richard Handley of JLT Condor, winner last year, break his collarbone.
After that the tempo was high in the race and whilst there were many digs off the front, nothing was going far although more crashes were said to affect the race before the final move by Scully and then the bunch kick.
Elite Grand Prix
1 Andrew Hawdon Raleigh GAC
2 Matt Cronshaw Madison Genesis
3 Felix English JLT Condor
4 Jonathan Mould One Pro Cycling
5 David McGowan Pedal Heaven RT
6 William Fox Pedal Heaven RT
7 Ian Bibby NFTO
8 Evan Oliphant Raleigh GAC
9 Jacob Tipper Neon-Velo Cycling Team
10 Marc Hester One Pro Cycling
11 Hugo Robinson Neon-Velo Cycling Team
12 Thomas Moses JLT Condor
13 Richard Hepworth SportGrub KUOTA Cycling Team
14 Karol Domagalski Raleigh GAC
15 Liam Stones Raleigh GAC
16 Tom Stewart Madison Genesis
17 Lewis Atkins Pedal Heaven RT
18 Ryan Davis SportGrub KUOTA Cycling Team
19 Jake Hales Spirit Bikes Racing Team
20 Alex Paton Pedal Heaven RT
21 Sam Boast Wheelbase Altura MGD
22 Tom Scally Madison Genesis
23 David Clarke Giordana Mitsubishi
24 Alex Minting Neon-Velo Cycling Team
25 Lewis Craven Wheelbase Altura MGD
26 Tristan Robbins Madison Genesis
27 Peter Barusevicus All Terrain Cycles
28 Jason White T1Diabetes.info
29 Joshua Hunt One Pro Cycling
30 Simon Wilson Team Polypipe
31 Simon Holt Pedal Heaven RT
32 William Brown Achieve Northside Skinnergate
33 Peter Williams One Pro Cycling
34 Joseph Moses JLT Condor
35 Robert Scott VCUK PH-MAS Junior Cycling Team
36 Luke Grivell-Mellor JLT Condor
37 Martin Woffindin Team Moda-Anon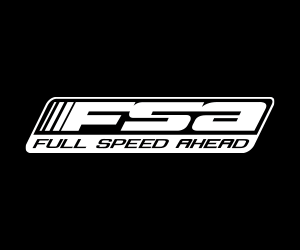 Support Race 
1 Lee Brown Holmfirth Cycling Club
2 Matthew Walls Velocity Globalbike
3 Thomas Pidcock Speedflex Race Team
4 Mark Davies Team Cystic Fibrosis
5 Harry Hardcastle Speedflex Race Team
6 Andrew Disley Harry Middleton Cycling Club
7 Will King Prolohgue
8 Ben Harrison Groundwater Engineering Race Team
9 Theo Hartley Speedflex Race Team
10 Ryan Ashcroft VCUK PH-MAS Junior Cycling Team
11 Cameron Jeffers Bill Nickson Cycles
12 Adam Hartley VCUK PH-MAS Junior Cycling Team
13 Joseph Auty Cycle Sport Pendle
14 Adam Darbyshire The Nab Racing
15 Jay McCarthy Cycle Sport Pendle
16 Tom House VC Londres
17 Louis Halleron-Place Cycle Sport Pendle
18 Lloyd Kellett Airedale Chemical RT
19 Joss Livesey Wheelbase Altura MGD
20 Alex Auty Cycle Sport Pendle
21 Edward Evans Jackpot Racing
22 Karl Smith Bott Cycle Team
23 Tim Gill Ilkley Cycling Club
24 Ben Moody Achieve Skinnergate
25 Ben Howe Cycle Sport Pendle
26 Duncan Smith THR Racing
27 Matthew Nowell Kuota – Spinergy – GSG
28 Bailey Payne Cycle Sport Pendle
29 Jack Clarkson Hope Factory Racing
30 Kenny Gray Kuota – Spinergy – GSG
31 Martyn Gordon Champion System VCUK Racing Team
32 Thomas Wood Paul Milnes – Bradford Olympic RC
33 Conor Palliser East Bradford CC
34 Philip Gray Kuota – Spinergy – GSG
35 Dylan Yates Kuota – Spinergy – GSG
36 Harry Pate Cycle Sport Pendle
37 Harry French Cycle Sport Pendle
38 Luke Dabbs Rossendale RC
39 Thomas Maher Horwich CC
Youth Races
A Boys
1 Harry Hardcastle Speedflex Race Team A
2 Jack Ford Holmfirth Cycling Club A
3 Jim Brown Holmfirth Cycling Club A
4 Alex Berusevicaly VC Bradford A
5 Nathan Hawthorn Cycle Sport Pendle A
6 Ben Moody Achieve Skinnergate A
7 Jack Ward A
8 William Orrell-Turner Kirklees Cycling Academy A
9 Cory Edmondson Cycle Sport Pendle A
10 Halley Woods Inspire VCUK Racing Team A
11 Lewis Hartley Inspire VCUK Racing Team A
12 Robbie Pollard Otley CC A
13 Sam Iddon Bolton Hot Wheels CC A
14 Joe Howcroft Otley CC A
15 Benjamin Horrobin Bolton Hot Wheels CC A
16 Josh Peet Bolton Hot Wheels CC A
A Girls
1 Ava Oxley VCUK Ph-Mas A
2 Sophie Thackray Paul Milnes – Bradford Olympic RC A
3 Sam Verrill Speedflex Race Team A
4 Corinne Side Cycle Sport Pendle A
5 Georgia Ashworth Cycle Sport Pendle A
B Boys
1 Joshua Greenwood Kirklees Cycling Academy B
2 Joseph Pidcock Chevin Cycles.com Trek B
3 Tom Ashcroft Inspire VCUK Racing Team B
4 Thomas Bates Mossley CRT B
5 Junior Jackson Mossley CRT B
6 Charlie Paige Green Jersey B
7 Jonny Gill Ilkley Cycling Club B
8 William Thackray Paul Milnes – Bradford Olympic RC B
B Girls
1 Maisy Vasic Eastlands Velo B
2 Lucy Naylor Cycle Sport Pendle B
3 Kate Taylor Cycle Sport Pendle B
Send your results as well as club, team & event news here
---
Other Results on VeloUK (including reports containing results)

---
Other News on VeloUK