Tinkoff-Saxo's Alberto Contador regained momentum on stage 12 to Plateau de Beille going on the attack to test Froome
Team News – Contador on the attack
Tinkoff-Saxo's Alberto Contador regained momentum on stage 12 to Plateau de Beille, where the team leader notes that he felt better. Under the deluge, which had imposed itself on the riders going into the final climb, Contador finished together with the main GC rivals after an array of attacks in the group without any clear winner. Peter Sagan retains the green jersey by 2 points.
---
After crossing the finish line in 14th place behind stage winner Joaquim Rodriguez, who claimed the day from the breakaway, Alberto Contador says that he felt better, as the stage progressed.
"The team worked well, I launched an attack, but nobody wanted to cooperate with me so I decided not to go alone. Sky was strong but still my condition today was much better. We'll see how the race will go and if it's possible to take a step up in the GC. It was a difficult day. The first part of the stage was very hot and then it rained. But little by little I felt better. We were all at the same level today. Everybody attacked. So did I, but it didn't work. You must try again everyday and I hope that my sensations will return in the last week", says Contador
Teammate and yesterday's stage winner Rafal Majka adds: "It was a very tough day today and I also suffered a bit after yesterday with my long breakaway. I think a lot of riders suffered – also because of the conditions. I tried to do my best for Alberto, surely he was feeling much better today and attacked. The final climb was really hard and together with Michael Rogers and Roman Kreuziger we pushed hard and tried to set a hard tempo early on the climb and we definitely rode this climb really fast. It's still a long Tour, Alberto feels better and we still try to do our maximum"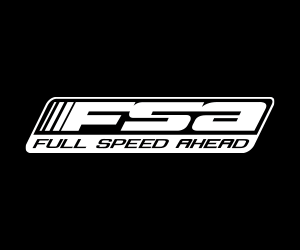 Stage 12 from Lannemezan to Plateau de Beille started off with a fast tempo towards the intermediate sprint, where Peter Sagan managed to retain his green jersey. After the stage finished he says: "I had a bit of recovery on the last part of the stage and we'll see what we can do tomorrow. It could be an important stage but I'll have to see how I feel. We are in a very hard part of the Tour with many mountain stages but it's true that the fight for the green jersey is really close right now. I want to keep trying and fight for this jersey. Today was a very hard stage and I'm very happy to finish but I don't know how I will feel tomorrow. The most important thing is to rest right now", says Peter Sagan
---
Michael Rogers took part in the pacesetting up Plateau de Beille in an effort to create a selection within the group of favorites. Upon crossing the line, Rogers elaborates on the battles to come. "It was a tough stage and on the last climb I was really trying to send a message to my legs to keep going but it didn't really get through. Alberto performs better in these conditions, he likes the rain and for some reason he always performs well in the wet. He is a real fighter – when he feels good, he attacks and when he doesn't, he suffers and tries to hang on for as long as possible. We are hopeful that we can get a stage win with him, the yellow jersey will be tough but the podium is still possible and we'll try every day. The coming stages are days of transition although there are some tough climbs. But I'm sure they will be good for Peter", comments Michael Rogers.
According to Head Sports Director Steven de Jongh the team had its focus on preparing the terrain for Alberto Contador, while supporting Peter Sagan in the decisive intermediate sprint. "We had a very fast start and we wanted to put Peter in a great position going into the sprint. It took some energy as the intermediate sprints are very competitive but Peter took third place and secured the jersey. The boys did well and stayed with Alberto and on the final climb, Roman, Rafal and Michael set a hard tempo and Alberto performed well on the final climb, where the favorites attacked each other. The weather was quite different from the other days, colder and much wetter but actually we didn't mind that as we've had some very hot days.
Send your results as well as club, team & event news here
---
Other Results on VeloUK (including reports containing results)

---
Other News on VeloUK