Team Katusha's Joaquim Rodriguez wins atop Plateau de Beille in Tour de France to make it two stage wins in this years race
Team News – win number 2 for Joaquim Rodriguez
Photo: © Tim De Waele / Team Katusha
The hardest climb in the Pyrénées proved to be the perfect proving ground for Team Katusha's Joaquim Rodriguez to find his form and solo into his second stage win in the 2015 Tour de France.
Part of an original 22-man break that held more than 13-minutes along the route to the summit finish of Plateau de Beille, Rodriguez launched his attack with 8 km to go and methodically made his way up the 15,8 km climb to claim his third career stage victory the French tour.
"Purito" Rodriguez, 36, also won stage 3 on the Mur de Huy back in the first week of racing. Today's victory marks up his fifth win of the season.
"It is a miracle. Everybody wants to win this stage. Plateau de Beille is a climb I really like. I live 50 km from here and I am used to climbing here. I have here family and friends and saw many people with Purito t-shirts. That helped me a lot. Honestly, I did not suffer any more those last 5 km".
"On the contrary, I enjoyed them with all my friends on the road and when Torsten Schmidt behind me in the car told me that I had 40 seconds it gave me wings. I could maintain my rhythm and knew I would win. It is a dream, especially as it was a hard stage with the weather: first hot and then cold and then the dangerous descents" Â said team leader Joaquim Rodriguez.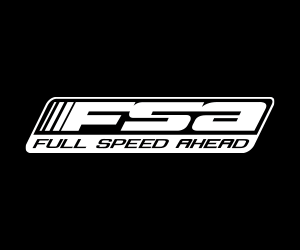 A joyous Rodriguez accepted the stage trophy and flowers in front of his family and the many fans supporting the Spanish rider near his training ground of Andorra. His efforts moved him into 15th place at 13.45 on the general classification, perhaps still within striking distance for a top ten finish. Rodriguez also currently holds second place in the mountains classification, only 9 points behind the lead of Chris Froome for the polka dot jersey.
"After my bad last two days with hunger and a crash, to go in the break appeared to be a good move. First I thought it would be a bad move as we had only four minutes for quite a while because there was no ideal cooperation in our group but then that got better. On Plateau de Beille, I felt fantastic. I saw soon that Fuglsang would be the hardest competition but when I attacked and I saw his face, I knew everything".
"I decided to go 3 km at 200 percent to permanently drop him" Â continued Rodriguez.
At 195 km, Stage 12 began in Lannemezan and proceeded over three rated climbs before the final 'beyond category' climb to the finish line. Starting the day at just over 20-minutes behind for the classification, Rodriguez was free to go for stage wins and quickly put himself in the break of the day formed up after the sprint point in the early kilometres of the stage.
Rodriguez worked well with the others to steadily build the gap in the early heat of the day. But midway through the race the rain moved in, temperatures dropped and chances for the break to succeed grew as the main field showed more caution on the course.
Reigning world champion Michal Kwiatkowski initiated an attack on his breakaway companions to take a small group clear with 75 km to go, but Rodriguez remained calm to pick his own time for an attack and steadily rode up to and then past Kwiatkowski on the last climb. Rodriquez continued to gain ground, crossing the finish line with a winning time of 5:40.14.
"I came here for the GC but now I've won two stages. I think for the team this is just as important. And also I'm starting to like this more than fighting for a 5th or 6th place in GC. This is one of my best Tours ever. And the Tour is not over yet. Mende is also a stage I like, as I won there 5 years ago. I also don't exclude the mountains jersey but it is hard to predict something for that".
"I am also so happy to win just on the day that our team owner Igor Makarov arrived in the Tour. This is the best present I could give him" added Joaquim Rodriquez.
Friday's stage 13 is 198,5 km from Muret to Rodez. Sprinters capable of handling the three rated climbs packed into the last part of the course could be the ones contesting the finale for this stage.
Send your results as well as club, team & event news here
---
Other Results on VeloUK (including reports containing results)

---
Other News on VeloUK