A total of 313 competitors signed-on at a sunny NSC last Tuesday night for round 12 of the RL360 youth league on the Isle of Man.
Report & Results: Isle of Man Youth League
(thanks Dot Tilbury)
In the novices class Abigail Cowell rode away from the field to score her fifth win in succession. Nicole Astell-Burt was a solid second and Oliver Schofield outran Abbie Jones for third. Joel Prentice pipped Abi Cullington for fifth and Norah Ellis led Erin Morgan over the line for seventh. George Lee was a lonely ninth and Evie Wright outsprinted Jack Monaghan and Darcy Killey in the race to fill the final place on the top ten leader board. Impressive newcomer Patrick Jones was a very good 13th.
Notching up his third win of the series, Kylan Murphy got the better of breakaway partner Brad Le Geyt in dash for the top slot in the born 2010 & later age group. Dylan Bullock was a safe third and Harrison Skillan ousted Archie Mulholland, Amelie Geldart and Samuel Dowson in the fight for fourth. Jack Edwards won the bunch gallop for eighth ahead of Hugh Osborn and Conor Madsen-Mygdal.
Eddie Dillon continued his domination of the born 2009 event, attacking from the gun and staying clear to the finish for another impressive solo victory. Cameron Hounsell escaped from the main chasing bunch to claim the runners-up spot, with Sean Crone holding off the fast finishing May-Saa Smith for third. Abi Clayton overtook Jonah Kenny to snatch fifth and Florrie Thomas came from behind to seize eighth from Thomas Pickavance and Henry Dormer. First timer Joe Teare was a very good 14th.
In the born 2008 category Myles Le Geyt outgunned Alec Sorby in the final sprint to notch up his second win in the series. T.J.Teare was a close third and leading girl Fearne Bregazzi held off Freddie Griffin in the tussle for fourth. Oliver Cooper kept Charlotte Geldart and Edward Field at bay in the battle for sixth, while Charlie Williams headed Bob Radcliffe, Ella Darnill and Tiana Kelly home for ninth. Toby Horsey spearheaded the main chasing group across the line for 13th place.
Wrapping up the overall honours in impressive style, Cian Howard rode clear of fellow frontrunners Orry Lund and Rio Kelly on the final lap of the born 2007 race for another decisive solo victory. Lund got the verdict over Kelly in the sprint for second place and Charlie Scarffe had the edge on Jordan Carter and Florence Griffin in the scrap for fourth. Ben Davies beat Cory Corkhill in the tussle for seventh and James Kinrade broke free from Jemma Quayle to secure ninth.
Ivan Sorby led from start to finish in the born 2006 class. Zachary Dowson overcame top girl Nicola Quaye and Tom Craine in the rush for second, with relative newcomer Charlie Teare fending off Samuel Devereau for a very good fifth. Harry Callin was a lonely seventh and Nathan Kinrade hung onto eighth ahead of the fast finishing Sophie Smith. Jack Christian rounded off the top ten.
Tyler Annis came out on top in the eight-strong bunch sprint that decided the outcome of the born 2005 three lapper. Oliver Corkish was second ahead of Mairi Harrison, James Scott, Leo Hayes, Callum Salisbury, Chloe Dillon and Ella Griffin in third to eighth places respectively. Lena Coole, Luca Moretta, Harley Howland-Smith and Ruben Montero trailed in separately to complete the result sheet.
In the born 2004 & earlier grouping Tyler Annis made an early bid for glory and maintained a slender lead all the way to the finish. Nathan Slack spearheaded the gallop for second ahead of Dillon Dowson, Matthew Black, James Devereau and first girl Shellan Leeming.
The very well supported under 10 racing bikes split into two main leading groups. At the finish Owen Collins outsprinted Niall Colquitt for the victory with Cian Howard bagging third ahead of Cian Jackson and Drystan Sewell. Tyler Annis led the second group home to take sixth in front of James Scott, Ivan Sorby, Mairi Harrison, Callum Salisbury and Myles Le Geyt.
In the under 12 racing bikes Tyler Hannay and Zac Walker broke away together and built up a sizable gap on their pursuers before battling it out in the final sprint which Hannay won. Six riders contested the gallop for third with Tommy Skillicorn getting the verdict over Matthew Cooil, Jonty Bregazzi, Matthew Black, Jack Christian and Ralf Holden. The girls' prize went to Darcy Cain in 12th spot.
In a very close finish Will Draper ousted Conor Davies for the victory in the under 16 racing bikes. Thomas Bostock pipped Adam Kelly for third and Tosh Teare held off Dan Scarffe in the struggle for fifth. Ben Christian, Max Walker and Adam Scarffe were just behind in seventh, eighth and ninth places respectively, with Eleanor Davies warding off a determined challenge from Amelia Sharpe to take the girls' honours in tenth place.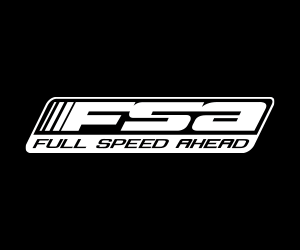 RL360 YOUTH LEAGUE RESULTS – ROUND 12 – TUESDAY, 14th JULY 2015
NOVICES
1. Abigail Cowell – 1st girl
2. Nicole Astell-Burt
3. Oliver Schofield
4. Abbie Jones
5. Joel Prentice
6. Abi Cullington
7. Norah Ellis
8. Erin Morgan
9. George Lee
10. Evie Wright
11. Jack Monaghan
12. Darcy Killey
13. Patrick Jones
14. Harry Quayle
15. Cameron Eyres
16. Jasper Whalley
17. Holly Ellis
18. Charlie Dormer
19. Joey Wright
20. Jacob Smith
21. Finlo Larkham
22. Ben Wright
23. Joshua Coppock
24. Zachary Bowen
25. Aoife Cooper
26. Aedan Le Roux
27. Henry Kinrade
28. Jackson Roberts
29. Molly Goatman
30. Rory Teare
31. Poppy Clayton
32. Billy Cullington
33. Isabella Edwards
34. Charley Skillen
35. Harvey Wagstaffe
36. Rebecca Radcliffe
37. Finley Quirk
38. Millie Ward
39. Harry Tummon
40. McKenzie Howard
41. Daisy Teare
42. Matthew Naude
43. Alfie Love
44. Evie Jones
45. David Leece
46. Heidi Kelly
47. Jack Bullock
48. Poppy Killey
49. Isla Mulholland
50. Illiam Corlett
51. Casey Crone
52. Cara Clague
53. Charlie Christian
54. Florence Gaddes
55. Claude Gaddes
56. Eli Dawson
57. Magnus Jones
58. Safyia Laagamed
59. Tobyn Speight
60. Alina Gous
61. Ryan Cartwright
62. Johnny Summers
63. Leighton Fulton
BORN 2010 & LATER
1. Kylan Murphy
2. Brad Le Geyt
3. Dylan Bullock
4. Harrison Skillan
5. Archie Mulholland
6. Amelie Geldart – 1st girl
7. Samuel Dowson
8. Jack Edwards
9. Hugh Osborn
10. Conor Madsen-Mygdal
11. Ffinlo Thomas
12. Thomas Kellett
13. Macaulay Teare
14. Beth Christian
15. Isaac Stott
16. Illiam Thomas
17. Jayjay Plowman
18. Darragh Sharkey
19. Dylan Honeyman
20. Daniel Minay
21. Finbar McSevney
22. Oliver Kellett
23. Aoife Hughes
24. Bernat Munoz-Fite
25. Grayson Hudgeon-Young
26. Zac Lund
27. Bobby Kerruish
28. Max Messenger
29. Grace Robinson
30. Andrew Tomlinson
31. Sam Wolstencroft
32. Joshua Moffitt
33. Itamar Shani
34. Alfie Kinrade
35. Reuben Scott
36. Josie Quirk
37. Carter Kneale
38. Faith Teare
39. Ramkiran Vayyeti
40. Heidi Goodall
41. Abbie Robertson
42. Shannon Skillan
43. Kerron Corlett
44. Liberty Delooze
45. Bobby Kewley
46. Evan Christian
47. Charlie Kneale
48. Lily-Faye Bell
BORN 2009
1. Eddie Dillon
2. Cameron Hounsell
3. Sean Crone
4. May-Saa Smith – 1st girl
5. Abi Clayton
6. Jonah Kenny
7. Zach Jones
8. Florrie Thomas
9. Thomas Pickavance
10. Henry Dormer
11. Jarno Davidson
12. Matthew Hooper
13. Max Davies
14. Joe Teare
15. Joseph Barker
16. Cillian Sharkey
17. Hugo Howland-Smith
18. Travis Bradshaw
19. Kyle Roosenbroek
20. Aoife Sharkey
21. Aaron Kinvig
22. Rufus Whalley
23. Graihagh Morgan
24. Alex Hayes
25. Jazzy Dillon
26. Liam Harrison
27. Tristan Speight
28. Alfie Tummon
29. Poojitha Vayyeti
30. Aedan Larkham
31. Ben Coole
32. Lily Elven
33. Niamh Smith
34. Rosie Bullough
35. Thomas Ashall
36. Christopher Hazell
37. Ted Last
38. Sorcha O'Brien
39. Noah Fee
40. Isabella Browning
BORN 2008
1. Myles Le Geyt
2. Alec Sorby
3. T.J.Teare
4. Fearne Bregazzi – 1st girl
5. Freddie Griffin
6. Oliver Cooper
7. Charlotte Geldart
8. Edward Field
9. Charlie Williams
10. Bob Radcliffe
11. Ella Darnill
12. Tiana Kelly
13. Toby Horsey
14. Ryan Batty
15. Harvey Barrow
16. Robert Tomlinson
17. Jonty Shimmin
18. Thomas Kerruish
19. Ethan Sharman
20. Harry Lee
21. Leah Prentice
22. Oscar Christian
23. Rhys Pryce-Jones
24. Anna Boardman
25. Chloe Schofield
26. Jamie Gibson
27. Nicole Delooze
28. Teagan Skillen
29. Geoff Pryce-Jones
30. Lewis Quirk
31. Zarina Honeyman
32. Zara Stott
33. Harriet Kneale
34. Emily Rewsin
35. Lucy Cartwright
BORN 2007
1. Cian Howard
2. Orry Lund
3. Rio Kelly
4. Charlie Scarffe
5. Jordan Carter
6. Florence Griffin – 1st girl
7. Ben Davies
8. Cory Corkhill
9. James Kinrade
10. Jemma Quayle
11. Harry Ellis
12. Matthew Edwards
13. Ed Coole
14. Ella Skillan
15. William Kinnish
16. Thomas Monaghan
17. Abigail McCulloch
18. Lizzie Radcliffe
19. Jessica Falconer
20. Joseph Devereau
21. James Bruce
22. Jessica Pickavance
23. Emily Kellett
24. Samuel Barker
BORN 2006
1. Ivan Sorby
2. Zachary Dowson
3. Nicola Quaye – 1st girl
4. Tom Caine
5. Charlie Teare
6. Samuel Devereau
7. Harry Callin
8. Nathan Kinrade
9. Sophie Smith
10. Jack Christian
11. Rebecca Cooil
12. Imogen Cooper
13. Tom Darnill
14. Lucy Field
15. Thobert Kerruish
16. Bethany Priest
17. Aaron Rielly
18. Lula Thomas
19. Grace Gawne
20. Joseph Corlett
21. Jack Swift
22. Neil Clague
23. Ella Jones
24. Ellis Sharman
25. Lily-Rose Gawne
26. Ellie Maddox
BORN 2005
1. Tyler Annis
2. Oliver Corkish
3. Mairi Harrison – 1st girl
4. James Scott
5. Leo Hayes
6. Callum Salisbury
7. Chloe Dillon
8. Ella Griffin
9. Lena Coole
10. Luca Moretta
11. Harley Howland-Smith
12. Ruben Montero
BORN 2004 & EARLIER
1. Tyler Hannay
2. Nathan Slack
3. Dillon Dowson
4. Matthew Black
5. James Devereau
6. Shellan Leeming – 1st girl
7. Kiera Prentice
8. Ellie Warren
9. Emily Kinley
10. Kyle Batty
11. Megan Boardman
12. Mia Warren
13. McKenzie Kneale
UNDER 10 RACING BIKES
1. Owen Collins
2. Niall Colquitt
3. Cian Howard
4. Cian Jackson
5. Drystan Sewell
6. Tyler Annis
7. James Scott
8. Ivan Sorby
9. Mairi Harrison – 1st girl
10. Callum Salisbury
11. Myles Le Geyt
12. Orry Lund
13. T.J.Teare
14. Luca Moretta
15. Oliver Corkish
16. Charlie Scarffe
17. Leo Hayes
18. Fearne Bregazzi
19. Rio Kelly
20. Tom Caine
21. Harry Callin
22. Ella Griffin
23. Harley Howland-Smith
24. Chloe Comaish
25. Nicola Quaye
26. Charlotte Geldart
27. Florence Griffin
28. Rebecca Cooil
29. Ed Cooil
30. Arthur Blaymire
31. Harvey Dedman
32. Thomas Kerruish
33. Sophia Dedman
34. Lily Fulson
35. Libbie Thompson
UNDER 12 RACING BIKES
1. Tyler Hannay
2. Zac Walker
3. Tommy Skillicorn
4. Matthew Cooil
5. Jonty Bregazzi
6. Matthew Black
7. Jack Christian
8. Ralf Holden
9. James Devereau
10. Nathan Slack
11. Dillon Dowson
12. Darcy Cain – 1st girl
13. Cameron Dudley
14. Brayden Roche
15. Kiera Prentice
16. Jack Sowerby
17. Emily Kinley
18. Tyler Roche
UNDER 16 RACING BIKES
1. Will Draper
2. Conor Davies
3. Thomas Bostock
4. Adam Kelly
5. Tosh Teare
6. Daniel Scarffe
7. Ben Christian
8. Max Walker
9. Adam Scarffe
10. Eleanor Davies – 1st girl
11. Amelia Sharpe
12. Lucas Mudie
13. Will Corkill
14. Harry Cain
15. Aaron Lund
16. James Harrison
17. Josh Smith
18. Corrin Leeming
19. Daniel Sowerby
20. Shellan Leeming
21. Callum Coulthard
22. Tom Kermode
Send your results as well as club, team & event news here
---
Other Results on VeloUK (including reports containing results)

---
Other News on VeloUK