The Isle of Man's Nathan Draper moved up position from 2014 to win the British Junior Road Race Championship for 2015 at Ampleforth in North Yorkshire
British Junior Road Championships
Nathan Drapers wins the British Road Race Championship for Juniors to join a very illustrious list
In really windy conditions on one of the toughest courses in the country, the Isle of Man's Nathan Draper (RST Racing/NFTO) was up against it being outnumbered by the well prepared and professional looking HMT Academy, but the RST/NFTO rider had the strength to win from Robert Scott (VCUK) and Alfie Moses (HMT ACademy)
We'll have more later but in short, from a group of seven that escaped on lap two, three riders fought out the finish after the last lap saw that break explode and Draper win the uphill sprint to the line in Ampleforth Abbey.
Nathan Draper (RST/NFTO): "This year I wanted to go one better and tried to stay at the front of the race as much as I could and managed to get in a move even though it was early in the race. I felt if we commit to this, out of sight, out of mind and on the two shorter laps, I knew it was going to stick."
"Last time up the climb, I thought I'll try and split it up and managed to get it down to three of us and gambled with a sprint like last year and this year I managed to get the win. It really was active early on. HMT were here with a lot of numbers so I tried to do my best to cover the moves and follow the wheels."
"I managed to slip into a break with Alfie (Moses) and he worked really hard today and we committed well to it so it stuck. It was little bit like last week having to duck and dive with them having the numbers in the break."
"I thought they may start attacking in turn but on the climbs, they looked like they were struggling a bit so I took my chances."
Talking about the sprint, Nathan said "Last year I went too late and couldn't get on top of the gear so this time I went earlier and I was surprised when I looked back and had the gap."
Chris Walker (former pro and boss of RST Racing): "it's a tight team (junior men) with there only being three of them. In some races they have been up against it like today, Nathan was on his own because Joey (Walker) is at the Euros and Joe Fry is injured."
"On paper, it looked like an impossible task with some really strong teams out there but what worked to his advantage is the circuit was so hard so if you have the legs, you can control things. If it had of been a flatter circuit, I think although Nathan is really strong, he may have struggled."
Nathan sitting in the wheels after lap before getting in the races winning break
"The team has been going a long time and from day 1, all we ever wanted to do was teach the guys and girls how to race properly and race hard. There have been a lot of races where there are riders sitting there and doing nothing and maybe winning but our philosophy is to race hard because one day, that will come to bite the others in the ass when the racing gets hard."
"Cycling is about highs and lows and they have to learn at a young age how to do proper bike racing and that means racing hard even if it means you don't win the race."
Chris Walker's son Joey won Gold at the Euros a few days ago and Chris and the family are all over the moon. Asked about Joey, Chris explained, "Since getting on the ODP, there's been a track focus and he's really enjoyed it. What they do with the guys there, it's not something I ever did, so it's a bit alien to me."
"He's going on all these track camps and training really hard and coming back in a box and he's had to rest up".
With all the family including Joey having ridden for Great Britain, does that make him more proud of what Joey is achieving? "I think so" he says. "When you know how difficult it is to do this sport, you don't expect too much of them. We know what's attainable and what isn't".
"So it's been about tiny steps. The problem with it is there are a lot of lows which Jessie has had this year. In cycling, there are more lows than highs and that it is what people tend to forget if they have never done it."
"The highs though do make it worthwhile!"
L-R: Robert Scott, Nathan Draper and Alfie Moses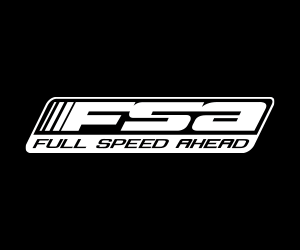 Race gets underway at 12.30 in sunny but very windy conditions.
Max Williamson and Kieran Simcox lead after the first lap of the big circuit.
Peloton after the first lap
The HMT Academy (Alfie Moses leading) appear to be in the box seat a few laps into the race with Nathan Draper (RST/NFTO) making sure they know he's there.
There doesn't appear to be any organisation in the peloton to chase the very dangerous move up the road by 40 seconds or so, a gap that yoyo'd for a long time but went out to two minutes by the finish.
Bell lap for the leaders
Lone chaser has commissaire Rob Finegan for company
Chase group with a lap of the small circuit to go.
Peloton with a lap to go appear to know there is no getting back in the race.
Result
1. Nathan Draper, RST Racing/NFTO
2. Robert Scott, VCUK @ 1 sec
3. Alfie Moses, HMT Academy @ 3 secs
4. Alexander Braybrooke, HMT Academy @1.06
5. Tom England, @1.10
6. Stuart Balfour, HMT Academy @ 1.41
7. Jack Mattock, Giant Cycling @ 1.59
8. Owen Dudley, Manx Viking @2.03
9. Karl Baille, HMT Academy 2.05
10. Tom Chandler, Sherwood Pines
11. Jack Billyard, RP Racing
12. Matthew Walls, Velocity
13. George Clarke, High Wycombe,
14. William Lewis, High peak
15. Timothy Home, NGR Godleys
16. Kieran Simcox, Bike Box Alan
17. James McKay, Finchley Racing
18. Gabriel Evans, Catford CC
19. Jack Escritt, HMT Academy
20. Charlie Meredith, Giant Cycling
21. Max Williamson, Bike Box Alan
22. Elliot Redfern, Giant Cycling
23. Murray Davies, In Gear
24. Alexander Foster, Border City Wheelers
25. Lewis Bulley, Velocity
26. Harry Luxton, RU Training
27. Harrison Jones, Pedal Heaven
28. Louis Modell, Catford CC
29. Adam Hartley, VCUK
30. Ralf Hodgson, VCUK
31. Keiran Savage, Zepnet
32. Tim James, Bourne Wheelers
33. David Barnes, Corley Cycles
34. Matthew Clements, Catford CC
35. Matthias Barnet, Spokes Racing
36. Charlie McFadzean, Cycle Sport
37. Fabian Brennan, North City Velo
38. George Evans, Mid Shropshire Wheelers
@ 1 lap
Oliver Hedger, Personal Bike Fit
James Wilkinson, Audlem Cycling
Zeb Kyffin, Gosforth RC
Peter Merritt, TBW Bottecchi
Timothy Jones, Cycle Sport pendle
Ewan Grivel Mellor, Mid Shropshire wheelers
Send your results as well as club, team & event news here
---
Other Results on VeloUK (including reports containing results)

---
Other News on VeloUK