The Wirral's Steve Cummings wins stage 14 of the Tour de France whilst Froome and Quintana take time on their rivals
Tour de France – Stage for Cummings!!!
ASO Press Release
Steve Cummings from the Wirral in England denies the French a stage win as he triumphs on the summit finish to Mende after 179 kilometres
Stephen Cummings: "It's a relief to cross the line as a winner. I did what I was supposed to do after we entered this stage with a huge motivation".
"It's fantastic for the team to win at the Tour de France and it's even better on Mandela Day. We had a special meeting about that this morning and we wore a special helmet but I didn't think we could win. That was a long shot. For now, I don't realize that I've won a stage at the Tour de France".
"The Tour de France is a dream. The first time I took part in it, it was dream, then I won a stage at the Vuelta and I thought why not at the Tour de France. But I needed to be in a team with a free role and this team really believed I could deliver. We spoke in September last year".
---
"I was also speaking with other teams but I chose MTN because Qhubeka is a unique cause in cycling, I like that. I also like their strategy to go for stage wins. I'm not always free. Sometimes I have to help Edvald Boasson Hagen or Louis Meintjes but I knew I would have a chance to race for myself here".
"Luckily I've played well. I knew the last climb because I did it in 2010 at Paris-Nice. I knew I wasn't the best climber so I paid attention to not blow on the hill. Possibly my adversaries have under estimated me. I was a bit surprised myself!"
"It didn't seem that AG2R had a clear strategy. I thought Bakelants would ride hard at the beginning but this is the Tour de France and everyone wants to try his luck. On the other hand, FDJ clearly showed they were riding for Pinot. I didn't have to contribute much".
"I just gambled. Two kilometers before the top, I went full gas and I could see Pinot. On the flat and downhill after the climb, I knew I had more kg and a better aerodynamic than the two others. They didn't cooperate so I caught them. I knew Pinot would be cautious in cornering so I used my experience as a track rider to finish the job. I'm just really happy".
The Race
MTN-Qhubeka, the first African trade team to participate to the Tour de France, celebrated Mandela Day with orange helmets, and the team's Steve Cummings denied French hopes Thibaut Pinot and Romain Bardet on the uphill finale.
Cummings deprived the host country of a victory on the day French Republic president François Hollande was at the race. To add to British domination on French roads, Chris Froome increased his lead in the overall ranking after a day when his team were abused by the fans.
A peloton of 175 riders started stage 14 in Rodez and a crash after five kilometres involved Thibaut Pinot (FDJ) and Robert Gesink (LottoNL-Jumbo) and took Steve Morabito (FDJ) out of the race.
---
Cyril Gautier (Europcar), Ruben Plaza (Lampre-Merida) and Peter Sagan (Tinkoff-Saxo) were among the most active riders at the very beginning of the race.
A breakaway soon formed after 18 kilometres by Peter Sagan (Tinkoff-Saxo), Warren Barguil (Giant-Alpecin), Gianpaolo Caruso (Katusha), Pieter Weening (Orica-GreenEdge) and Bartosz Huzarski (Bora-Argon 18). Nineteen riders joined them at the front, including Jarlinson Pantano whose IAM Cycling team seriously chased at the head of the peloton.
From that group of 24, Andriy Grivko (Astana), Matthieu Ladagnous (FDJ), Rigoberto Uran (Etixx-Quick Step), Ruben Plaza (Lampre-Merida) and Andrew Talansky (Cannondale-Garmin) rode away at km 45. Talansky was ousted because of flat tyre after counter-attackers reinforced the leading group.
Mission accomplished for Sagan
Right after Peter Sagan won the intermediate sprint under the Millau viaduct (km 78) and made a decisive jump in the quest of his fourth green jersey, twenty riders regrouped at the front:
Andriy Grivko (Astana), Romain Bardet and Jan Bakelants (AG2R-La Mondiale), Thibaut Pinot, Matthieu Ladagnous and Jérémy Roy (FDJ), Peter Sagan (Tinkoff), Jonathan Castroviejo (Movistar), Greg van Avermaet (BMC), Koen de Kort (Giant-Alpecin), Simon Yates (Orica-GreenEdge), Michal Golas and Rigoberto Uran (Etixx-Quick Step), Cyril Gautier (Europcar), Bob Jungels (Trek), Ruben Plaza (Lampre-Merida), Kristjian Koren (Cannondale-Garmin), Jarlinson Pantano (IAM Cycling), Pierre-Luc Périchon (Bretagne-Séché Environnement) and Stephen Cummings (MTN-Qhubeka).
After the sprint, they got a maximum lead of 8.15, after which Team Sky stabilized the time gap around seven minutes.
Bardet and Pinot were so close…
Michal Golas was the first rider to attack from the breakaway group with 27km to go before Kristjian Koren rejoined him 11km before the finish.
FDJ outnumbered the other teams and did most of the work at the front to bring Thibaut Pinot into a favorable position at the bottom of the côte de la Croix-Neuve. With only nine seconds lead with 5km to go, Golas and Koren had little chances to make it to the finish.
---
Bardet caught them with 3.8km to go and then a French tandem was formed when Pinot came across to Bardet with 1.8km to go. It looked like the passionate duel of the new generation but an Olympic medallist and road championship medallist Stephen Cummings rejoined them after the top of hill and rode them off his wheel before the last corner to claim a well deserved and very tactical victory.
Five minutes behind the breakaway riders, the fight of the "Big Five" confirmed Chris Froome's superiority. Only Nairo Quintana finished with him and passed Tejay van Garderen to move up to second in the overall ranking. Geraint Thomas is now sixth overall
Top the Five
1 FROOME Christopher TEAM SKY 56h 02′ 19″
2 QUINTANA ROJAS Nairo Alexander MOVISTAR TEAM @ 03′ 10″
3 VAN GARDEREN Tejay BMC RACING TEAM @ 03′ 32″
4 VALVERDE BELMONTE Alejandro MOVISTAR TEAM @ 04′ 02″
5 CONTADOR Alberto TINKOFF-SAXO @ 04′ 23″
The GC Contenders Race
20 FROOME Christopher TEAM SKY @ 04′ 15″
21 QUINTANA ROJAS Nairo Alexander MOVISTAR TEAM @ 04′ 16″
22 VALVERDE BELMONTE Alejandro MOVISTAR TEAM @ 04′ 19″
23 CONTADOR Alberto TINKOFF-SAXO @ 04′ 34″
24 NIBALI Vincenzo ASTANA PRO TEAM @ 04′ 45″
25 VAN GARDEREN Tejay BMC RACING TEAM @ 04′ 55″
26 GESINK Robert TEAM LOTTO NL – JUMBO @ 05′ 06″
27 GALLOPIN Tony LOTTO-SOUDAL @ 05′ 06″
28 ROLLAND Pierre TEAM EUROPCAR @ 05′ 06″
29 MOLLEMA Bauke TREK FACTORY RACING @ 05′ 06″
Rider Reactions
Chris Froome:Â "As far as the racing went, it was a really good day for us," he confirmed. "The team did a great job getting me to that final climb in a good position, and then I just rode at tempo to keep things under control. It was a short, steep climb at 3km, and I knew what pace I had to ride."
"I knew Quintana wouldn't be able to get that far away from me so I didn't panic, rode at my own speed, and brought him back before the top. He's my main rival on the climbs, and deserves that respect, but he wasn't getting away from me today."
"Having over three minutes lead going into the Alps is a dream situation for me. My guys have done a phenomenal job riding on the front every day and I couldn't have asked for any more support. "I'd like to congratulate MTN Qhubeka for their victory today too. Having an African team take a win on Madiba Day was really special, and even better for me that it came from a fellow Brit, and former team-mate in Steve Cummings."
"This is a happy Mandela Day! It's a great victory for Africa and for Britain. My congratulations go to MTN-Qhubeka. It's a massive victory for a wild-card team. It's also a good day for us. My team-mates have done an impeccable job until the foot of the last climb".
"Nairo Quintana was very strong. I was happy to ride my own tempo. I knew I'd catch up before the top of the climb. At this stage, he's my biggest threat. Every little second will count so I've tried to gain something on him just before we crossed the finishing line. I'm happy that I've put some time onto the others. I haven't seen what happened behind but we still have a second card to play with Geraint Thomas. We might send him in a breakaway one day".
Geraint Thomas: "It was another hot day and hard to control the break," he told ITV4. "We had two hours of full gas racing at the start but we stuck together well and got Froomey into a good position for the start of that climb. Then it was down to him. I said to him I wasn't really feeling it today, but he distanced Tejay, which meant he's opened up more time on second place, so that was great".
"That was a bit of a shock to the system for me, but it's the same for everyone and I coped with it as best I could. For a bad day, it wasn't so bad. I knew I had to ride that last climb at my own pace and not go too deep at the bottom. In this heat, I could have cooked myself quite easily, but I managed to ride up to [Robert] Gesink and [Bauke] Mollema, and finish with them. I saw Steve [Cummings] had won when I got back on the bus and that was great to see because he's a good mate."
Nairo Quintana: "I'm really happy with having climbed onto second. We knew that patience would bring this place to us, but our real goal, the one we're focused on, is taking place number one. We have worked hard with the team through all these days, we found a chance to gain time today and we're staying confident and determined to try some attacks when the big mountains are back, maybe still being able to go after that yellow dream.
---
"We didn't have this stage and climb marked down for an attack, but I felt strong today and we thought that, after the fast pace in the last few days, wear and tear would be more evident. That's why we wanted to try – we saw we can keep attacking and fighting for our goal. I was really amazed to see so many Colombians again today at the finish; they must be really excited about this, as much as I am to see them, and this brings passion and huge support to me in order to keep pushing."
Alejandro Valverde: "It was a good day for us. We couldn't gain time on the leader since, as everyone saw, Froome is super strong – he's able to set a huge pace and it's really difficult to 'derail' – but still, we did a really good stage. Shouldn't we be able to beat him nor Sky, it will be because they were stronger than us, but we'll keep showing courage and willingness to try. Though winning the Tour remains difficult at this point, we must keep working. There's still all Alps left and we've got these two days, plus the rest one, to keep recovering.
"I'm feeling really great at the moment – legs continue to roll well at the moment and I hope them to continue this way into the last week. I was doing my work through the climb; I didn't want to stay between Nairo and the other favourites, taking them into Nairo's wheel would have been really bad, so I waited, then kept my own pace not to lose much time, and with that same rhythm, I chased down Alberto and still had energy to drop him back. When I reached him, Contador asked me for some turns and I told him I couldn't take them, because Nairo was ahead. This is racing: he's doing his job, mine is to take care of Nairo, and he was the one who had to push.
"There's a beautiful battle for the GC podium ahead, with plenty of mountains still to come. We took some gains today, but we might lose elsewhere. There's a long way home yet and my main goal till Paris is helping Nairo out for the victory. If I get into the podium, that'd really be fantastic, but that's a distant dream at the moment."
Peter Sagan: "It's been very hard. A final climb at 10% isn't exactly my forte but I did my best. I went in the breakaway for the intermediate sprint and as I was there so I wanted to win the stage as well. But fifth is a good result. I went full gas. I was confident that I could do well even though there were Rigoberto Uran, Jan Bakelants and a lot of climbers with us. I'm happy with my racing today. For the green jersey, it's never over. There are another seven stages to go and you have to be careful till the end."
---
Thibaut Pinot (2nd): "We watched each other, it's true. Cummings took the turns faster than us. He was at full speed and he just outwitted us. It's a shame. There is not a positive point today. Second after the work done by Mathieu (Ladagnous) and Jeremy (Roy), it's a waste".
"You don't have many opportunities on the Tour. We slowed down too much, we should have reacted and cooperated straightaway. He got us. It's a waste as second on a Tour stage is useless. I saw Cummings shoot past with 500 metres to go. I didn't even know he was in the break".
Simon Yates (10th) "At the end of the day, I just didn't have the legs," Yates said. "I'm disappointed but at the same time I couldn't give it anymore. I went into the red trying to follow Bardet and that was it really, I was going backwards from there onwards. There are a few more stages to come so we'll keep trying."
Tejay van Garderen: "I just tried to stay within myself and limit the time loss," van Garderen said. "It is a pity to move down a place on GC (general classification), but the podium is still very much a realistic goal. It was a difficult climb. On those gradients, that is where I tend to struggle the most. The Alps are better suited to my characteristics. I am still looking forward and I am still feeling good.
"Even though I lost time on a couple of guys, I still gained time on Robert Gesink and Geraint Thomas and a few other guys close on GC," van Garderen continued. "So it was not entirely an unsuccessful day. I kind of knew this day was going to be one I had to get through. Now the Alps present more opportunities and more chances to take back some time."
JERSEYS
Yellow jersey: Chris Froome
Green jersey: Peter Sagan
Mountains Jersey: Chris Froome
White jersey: Nairo Quintana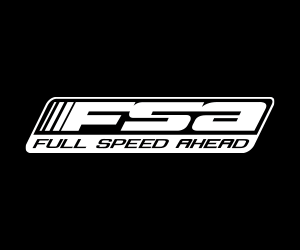 ---
RESULTS
Stage 14
1 CUMMINGS Stephen MTN-QHUBEKA 04h 23′ 43″
2 PINOT Thibaut FDJ @ 00′ 02″
3 BARDET Romain AG2R LA MONDIALE @ 00′ 03″
4 URAN URAN Rigoberto ETIXX-QUICK STEP @ 00′ 20″
5 SAGAN Peter TINKOFF-SAXO @ 00′ 29″
6 GAUTIER Cyril TEAM EUROPCAR @ 00′ 32″
7 PLAZA MOLINA Ruben LAMPRE – MERIDA @ 00′ 32″
8 JUNGELS Bob TREK FACTORY RACING @ 00′ 32″
9 CASTROVIEJO NICOLAS Jonathan MOVISTAR TEAM @ 00′ 32″
10 YATES Simon ORICA GREENEDGE @ 00′ 33″
11 BAKELANTS Jan AG2R LA MONDIALE @ 01′ 07″
12 PANTANO GOMEZ Jarlinson IAM CYCLING @ 01′ 10″
13 PERICHON Pierre-Luc BRETAGNE – SECHE ENVIRONNEMENT @ 02′ 00″
14 KOREN Kristijan TEAM CANNONDALE-GARMIN @ 02′ 12″
15 DE KORT Koen TEAM GIANT-ALPECIN @ 02′ 12″
16 VAN AVERMAET Greg BMC RACING TEAM @ 02′ 12″
17 GRIVKO Andriy ASTANA PRO TEAM @ 02′ 43″
18 GOLAS Michal ETIXX-QUICK STEP @ 03′ 25″
19 ROY Jérémy FDJ @ 03′ 25″
20 FROOME Christopher TEAM SKY @ 04′ 15″
21 QUINTANA ROJAS Nairo Alexander MOVISTAR TEAM @ 04′ 16″
22 VALVERDE BELMONTE Alejandro MOVISTAR TEAM @ 04′ 19″
23 CONTADOR Alberto TINKOFF-SAXO @ 04′ 34″
24 NIBALI Vincenzo ASTANA PRO TEAM @ 04′ 45″
25 VAN GARDEREN Tejay BMC RACING TEAM @ 04′ 55″
26 GESINK Robert TEAM LOTTO NL – JUMBO @ 05′ 06″
27 GALLOPIN Tony LOTTO-SOUDAL @ 05′ 06″
28 ROLLAND Pierre TEAM EUROPCAR @ 05′ 06″
29 MOLLEMA Bauke TREK FACTORY RACING @ 05′ 06″
30 THOMAS Geraint TEAM SKY @ 05′ 06″
31 FRANK Mathias IAM CYCLING @ 05′ 06″
32 LADAGNOUS Matthieu FDJ @ 05′ 06″
33 SCARPONI Michele ASTANA PRO TEAM @ 05′ 06″
34 SANCHEZ Samuel BMC RACING TEAM @ 05′ 22″
35 BARGUIL WARREN TEAM GIANT-ALPECIN @ 05′ 25″
36 KANGERT Tanel ASTANA PRO TEAM @ 05′ 25″
37 TALANSKY Andrew TEAM CANNONDALE-GARMIN @ 06′ 26″
38 VUILLERMOZ Alexis AG2R LA MONDIALE @ 06′ 26″
39 TEKLEHAIMANOT Daniel MTN-QHUBEKA @ 06′ 26″
40 NAVARRO GARCIA Daniel COFIDIS, SOLUTIONS CREDITS @ 06′ 26″
41 MATE MARDONES Luis Angel COFIDIS, SOLUTIONS CREDITS @ 06′ 26″
42 KRUIJSWIJK Steven TEAM LOTTO NL – JUMBO @ 06′ 26″
43 CHEREL Mikael AG2R LA MONDIALE @ 06′ 50″
44 KREUZIGER Roman TINKOFF-SAXO @ 07′ 21″
45 BARTA Jan BORA-ARGON 18 @ 07′ 21″
46 FEILLU Brice BRETAGNE – SECHE ENVIRONNEMENT @ 07′ 21″
47 BAK Lars LOTTO-SOUDAL @ 07′ 21″
48 CLEMENT Stef IAM CYCLING @ 07′ 33″
49 ROCHE Nicolas TEAM SKY @ 07′ 33″
50 CARUSO Damiano BMC RACING TEAM @ 07′ 58″
51 PAUWELS Serge MTN-QHUBEKA @ 07′ 58″
52 ZUBELDIA AGIRRE Haimar TREK FACTORY RACING @ 08′ 09″
53 MAJKA Rafal TINKOFF-SAXO @ 08′ 32″
54 RIBLON Christophe AG2R LA MONDIALE @ 08′ 44″
55 CHAVANEL Sylvain IAM CYCLING @ 08′ 44″
56 TEN DAM Laurens TEAM LOTTO NL – JUMBO @ 08′ 44″
57 FEDRIGO Pierrick BRETAGNE – SECHE ENVIRONNEMENT @ 09′ 11″
58 WYSS Danilo BMC RACING TEAM @ 09′ 44″
59 MACHADO Tiago TEAM KATUSHA @ 09′ 44″
60 ELMIGER Martin IAM CYCLING @ 09′ 44″
61 SCHÄR Michael BMC RACING TEAM @ 09′ 44″
62 WYSS Marcel IAM CYCLING @ 09′ 44″
63 ROGERS Michael TINKOFF-SAXO @ 09′ 44″
64 GESCHKE Simon TEAM GIANT-ALPECIN @ 09′ 44″
65 KELDERMAN Wilco TEAM LOTTO NL – JUMBO @ 09′ 44″
66 MARTENS Paul TEAM LOTTO NL – JUMBO @ 09′ 44″
67 HANSEN Adam LOTTO-SOUDAL @ 09′ 44″
68 HOLLENSTEIN Reto IAM CYCLING @ 09′ 44″
69 FUGLSANG Jakob ASTANA PRO TEAM @ 09′ 44″
70 TANKINK Bram TEAM LOTTO NL – JUMBO @ 10′ 09″
71 EDET Nicolas COFIDIS, SOLUTIONS CREDITS @ 10′ 09″
72 SICARD Romain TEAM EUROPCAR @ 10′ 23″
73 VALLS FERRI Rafael LAMPRE – MERIDA @ 11′ 00″
74 DURASEK Kristijan LAMPRE – MERIDA @ 11′ 00″
75 YATES Adam ORICA GREENEDGE @ 11′ 00″
76 COPPEL Jérôme IAM CYCLING @ 11′ 31″
77 FONSECA Armindo BRETAGNE – SECHE ENVIRONNEMENT @ 11′ 42″
78 DELAPLACE Anthony BRETAGNE – SECHE ENVIRONNEMENT @ 11′ 42″
79 DE GENDT Thomas LOTTO-SOUDAL @ 11′ 55″
80 KONIG Leopold TEAM SKY @ 12′ 12″
81 POELS Wouter TEAM SKY @ 12′ 19″
82 KUDUS GHEBREMEDHIN Merhawi MTN-QHUBEKA @ 12′ 39″
83 BUCHMANN Emanuel BORA-ARGON 18 @ 12′ 39″
84 DEBUSSCHERE Jens LOTTO-SOUDAL @ 12′ 39″
85 QUEMENEUR Perrig TEAM EUROPCAR @ 12′ 39″
86 RODRIGUEZ OLIVER Joachim TEAM KATUSHA @ 12′ 39″
87 LOSADA ALGUACIL Alberto TEAM KATUSHA @ 12′ 39″
88 PÉRAUD Jean-Christophe AG2R LA MONDIALE @ 12′ 39″
89 VAN EMDEN Jos TEAM LOTTO NL – JUMBO @ 12′ 39″
90 CURVERS Roy TEAM GIANT-ALPECIN @ 12′ 39″
91 CARUSO Gianpaolo TEAM KATUSHA @ 12′ 39″
92 WESTRA Lieuwe ASTANA PRO TEAM @ 12′ 39″
93 OLIVEIRA Nelson LAMPRE – MERIDA @ 12′ 39″
94 PIMANTA COSTA MENDES José Joao BORA-ARGON 18 @ 12′ 39″
95 IZAGIRRE INSAUSTI Gorka MOVISTAR TEAM @ 12′ 39″
96 TULIK ANGÉLO TEAM EUROPCAR @ 12′ 43″
97 RAST Gregory TREK FACTORY RACING @ 13′ 13″
98 IRIZAR ARRANBURU Markel TREK FACTORY RACING @ 13′ 13″
99 ARREDONDO MORENO Julian TREK FACTORY RACING @ 13′ 13″
100 DEVOLDER Stijn TREK FACTORY RACING @ 13′ 13″
101 DENNIS Rohan BMC RACING TEAM @ 13′ 41″
102 SENECHAL Florian COFIDIS, SOLUTIONS CREDITS @ 13′ 47″
103 QUINZIATO Manuel BMC RACING TEAM @ 13′ 47″
104 ANACONA GOMEZ Winner Andrew MOVISTAR TEAM @ 13′ 49″
105 GENIEZ Alexandre FDJ @ 14′ 18″
106 STANNARD Ian TEAM SKY @ 14′ 18″
107 HAAS Nathan TEAM CANNONDALE-GARMIN @ 15′ 12″
108 MATTHEWS Michael ORICA GREENEDGE @ 15′ 12″
109 JANSE VAN RENSBURG Jacques MTN-QHUBEKA @ 15′ 12″
110 BONO Matteo LAMPRE – MERIDA @ 15′ 12″
111 MALORI Adriano MOVISTAR TEAM @ 15′ 12″
112 GERARD Arnaud BRETAGNE – SECHE ENVIRONNEMENT @ 15′ 12″
113 VACHON Florian BRETAGNE – SECHE ENVIRONNEMENT @ 15′ 12″
114 VOECKLER Thomas TEAM EUROPCAR @ 15′ 12″
115 SIMON Julien COFIDIS, SOLUTIONS CREDITS @ 15′ 12″
116 SERPA SANTANDER José LAMPRE – MERIDA @ 15′ 12″
117 JANSE VAN RENSBURG Reinardt MTN-QHUBEKA @ 15′ 12″
118 PREIDLER Georg TEAM GIANT-ALPECIN @ 15′ 12″
119 BRUN Fréderic BRETAGNE – SECHE ENVIRONNEMENT @ 15′ 12″
120 SOUPE GEOFFREY COFIDIS, SOLUTIONS CREDITS @ 15′ 12″
121 VAUGRENARD Benoît FDJ @ 15′ 12″
122 DURBRIDGE Luke ORICA GREENEDGE @ 15′ 12″
123 GENE Yohann TEAM EUROPCAR @ 15′ 12″
124 HESJEDAL Ryder TEAM CANNONDALE-GARMIN @ 15′ 12″
125 TUFT Svein ORICA GREENEDGE @ 15′ 12″
126 WEENING Pieter ORICA GREENEDGE @ 15′ 12″
127 DEMARE Arnaud FDJ @ 15′ 12″
128 TOSATTO Matteo TINKOFF-SAXO @ 15′ 21″
129 OSS Daniel BMC RACING TEAM @ 15′ 21″
130 POZZATO Filippo LAMPRE – MERIDA @ 15′ 21″
131 DIDIER Laurent TREK FACTORY RACING @ 15′ 25″
132 COQUARD Bryan TEAM EUROPCAR @ 15′ 52″
133 GAUDIN Damien AG2R LA MONDIALE @ 15′ 52″
134 STYBAR Zdenek ETIXX-QUICK STEP @ 16′ 11″
135 VERMOTE Julien ETIXX-QUICK STEP @ 16′ 11″
136 MEINTJES Louis MTN-QHUBEKA @ 16′ 11″
137 GRUZDEV Dmitriy ASTANA PRO TEAM @ 16′ 11″
138 LEEZER Thomas TEAM LOTTO NL – JUMBO @ 16′ 11″
139 VANBILSEN KENNETH COFIDIS, SOLUTIONS CREDITS @ 16′ 20″
140 ROWE Luke TEAM SKY @ 16′ 20″
141 TIMMER Albert TEAM GIANT-ALPECIN @ 16′ 40″
142 DEGENKOLB John TEAM GIANT-ALPECIN @ 16′ 40″
143 LAPORTE Christophe COFIDIS, SOLUTIONS CREDITS @ 16′ 40″
144 HERRADA LOPEZ José MOVISTAR TEAM @ 16′ 46″
145 CIMOLAI Davide LAMPRE – MERIDA @ 17′ 01″
146 RENSHAW Mark ETIXX-QUICK STEP @ 17′ 14″
147 CAVENDISH Mark ETIXX-QUICK STEP @ 17′ 14″
148 KWIATKOWSKI Michal ETIXX-QUICK STEP @ 18′ 46″
149 TRENTIN Matteo ETIXX-QUICK STEP @ 18′ 46″
150 NAULLEAU BRYAN TEAM EUROPCAR @ 18′ 46″
151 VOSS Paul BORA-ARGON 18 @ 18′ 46″
152 ANDERSEN Michael Valgren TINKOFF-SAXO @ 18′ 46″
153 BRÄNDLE Matthias IAM CYCLING @ 18′ 48″
154 VAN BAARLE Dylan TEAM CANNONDALE-GARMIN @ 19′ 09″
155 LANGEVELD Sebastian TEAM CANNONDALE-GARMIN @ 19′ 09″
156 PORTE Richie TEAM SKY @ 19′ 09″
157 CHAVANEL Sébastien FDJ @ 19′ 09″
158 ERVITI OLLO Imanol MOVISTAR TEAM @ 19′ 09″
159 FARRAR Tyler MTN-QHUBEKA @ 19′ 09″
160 MARTIN Daniel TEAM CANNONDALE-GARMIN @ 19′ 09″
161 HALLER Marco TEAM KATUSHA @ 19′ 16″
162 VANMARCKE Sep TEAM LOTTO NL – JUMBO @ 19′ 24″
163 KRISTOFF Alexander TEAM KATUSHA @ 19′ 24″
164 BOASSON HAGEN Edvald MTN-QHUBEKA @ 19′ 24″
165 GUARNIERI Jacopo TEAM KATUSHA @ 19′ 24″
166 NAVARDAUSKAS Ramunas TEAM CANNONDALE-GARMIN @ 19′ 24″
167 GREIPEL André LOTTO-SOUDAL @ 19′ 24″
168 SIEBERG Marcel LOTTO-SOUDAL @ 20′ 17″
169 WELLENS Tim LOTTO-SOUDAL @ 20′ 17″
170 HUZARSKI Bartosz BORA-ARGON 18 @ 20′ 17″
171 BENNETT Sam BORA-ARGON 18 @ 20′ 17″
172 KENNAUGH Peter TEAM SKY @ 20′ 56″
OVERALL
1 FROOME Christopher TEAM SKY 56h 02′ 19″
2 QUINTANA ROJAS Nairo Alexander MOVISTAR TEAM @ 03′ 10″
3 VAN GARDEREN Tejay BMC RACING TEAM @ 03′ 32″
4 VALVERDE BELMONTE Alejandro MOVISTAR TEAM @ 04′ 02″
5 CONTADOR Alberto TINKOFF-SAXO @ 04′ 23″
6 THOMAS Geraint TEAM SKY @ 04′ 54″
7 GESINK Robert TEAM LOTTO NL – JUMBO @ 06′ 23″
8 NIBALI Vincenzo ASTANA PRO TEAM @ 08′ 17″
9 GALLOPIN Tony LOTTO-SOUDAL @ 08′ 23″
10 MOLLEMA Bauke TREK FACTORY RACING @ 08′ 53″
11 BARGUIL WARREN TEAM GIANT-ALPECIN @ 11′ 03″
12 BARDET Romain AG2R LA MONDIALE @ 13′ 10″
13 FRANK Mathias IAM CYCLING @ 13′ 26″
14 SANCHEZ Samuel BMC RACING TEAM @ 14′ 21″
15 ROLLAND Pierre TEAM EUROPCAR @ 14′ 58″
16 TALANSKY Andrew TEAM CANNONDALE-GARMIN @ 22′ 18″
17 PINOT Thibaut FDJ @ 30′ 57″
18 FUGLSANG Jakob ASTANA PRO TEAM @ 31′ 05″
19 RODRIGUEZ OLIVER Joachim TEAM KATUSHA @ 31′ 45″
20 VUILLERMOZ Alexis AG2R LA MONDIALE @ 33′ 18″
Send your results as well as club, team & event news here
---
Other Results on VeloUK (including reports containing results)

---
Other News on VeloUK