Nikki Juniper and Abby Mae Parkinson, both Girodana Triton (Juniors) the winners at the Ryedale Grand Prix at the picturesque Ampleforth Abbey  in North Yorkshire on Sunday
Report & Results –Women's  Ryedale GP
First race of the day was the Women's National Series event over three laps, two large circuits and one smaller one.
A large field had made the journey to North Yorkshire for this tough event and after a morning of heavy rain, with the wet stuff still falling as they warmed up, the race left the HQ to the start with rain falling.
On the start line wearing her Irish champions jersey was Lydia Boylan (Team WNT),  the first outing for the jersey and also at the front was the series leader, Nikki Juniper (Giordana Triton), the winner the year before.
The race was also the Junior Women's champions race with the under 19's wearing numbers 1-20. The heavy rain had had its effect on the roads and as well as the normal challenges of this circuit came new ones such as standing water at the bottom of descents.
Within 15 minutes of the race starting, the peloton already had a big split in it and leading the race was a group of around 24 riders and pretty soon more splits were happening which was a fulfilling a prediction by the race organiser Bob Howden who knows how tough the circuit is.
At the front, riders started to rejoin the front group swelling its numbers to 30 or so and was soon all coming back together although the line of riders being stretched out spoke volumes for how tough the front girls were making it for their rivals.
Soon, a lone rider was reported on race radio (no number as the race radio was breaking up by now) and behind her were lots of smaller groups forming. The lone rider was soon joined by three leaders and that soon expanded to 20 riders plus with riders in ones and twos behind them showing how difficult the race was. There was a regrouping before they came through the finish area after a lap and soon after, Emma Rata (Bonita) and Karen Poole (WattCycle) managed to open a gap but it was short lived.
After an hour of racing, 17.8 miles had been completed and shortly after that was announced, two riders went clear, junior rider Abby Mae Parkinson (Giordana Triton) and teammate Nicola Juniper chased by fifteen riders.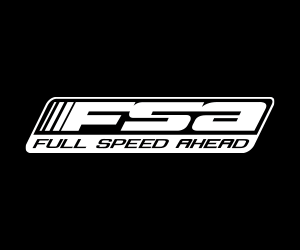 By the time they had come back to Ampleforth to start the small circuit with only  ten miles to left to race, the two leaders had a gap of around  a minute and then two minutes before the sprinted it out for the race. Nikki was too strong for Abby Mae on the climb and took the race whilst Abby was all smiles as she came across the line to win Junior Championship from Lizzie Holden and Henrietta Colbourne.
WOMEN
1. Nikki Juniper, Giordana Triton
2. Abby Mae Parkinson, Giordana Triton (J)
3. Rebecca Nixon, Fusion RT
4. Laura Massey, Ikon Mazda
5. Elizabeth Holden, Giordana Triton (J)
6. Annasley Park, Giordana Triton
7. Alice Cobb, Aprire Bicycles
8. Henrietta Colbourne, Bonito (J)
9. Natalie Grinczer, Fusion
10. Julie Erskine, Ikon Mazda
11. Hannah Payton, Corley Cycles
12. Elizabeth Jane Harris, Army Cycling
13. Rebecca Rimington, Aprire Bicycles
14. Emma Rata, Bonito
15. Grabriella Leveridge, Velosure Starley
16. Ellie Campbell, Fusion RT
17. Charlotte Colclough, Team Jadan
18. Emma Cockcroft, Bikeshed
19. Jennifer Hudson, Fusion RT
20. Lydia Boylan, Team WTN
21. Karen Poole, Team Watt
22. Amy Gornall, The Racing Ch
23. Rebecca Womersley, Corley Cycles
24. Lauren Creamer, Pearl Izumi
25. Rose Osbourne, WNT
26. Anna Marie Hughes, Bonito
27. Natasha Reddy, RP Racing
28. Eve Dixon, Team 22
29. Sophie Lankford, WNT
30. Gaia Caiello, Welwyn Wh
31. Anna Weaver, Wattcycle
32. Hetty Niblett, Midshropshire wheelers
33. Ashleigh Frazer, Deeside Thistle
34. Bethan Stubbs, Bikeshed
Send your results as well as club, team & event news here
---
Other Results on VeloUK (including reports containing results)

---
Other News on VeloUK