There were wins for Rebecca Waters (Performance Cycles) and George Bartlett (NFTO Race Club) at the  Cotswold League event, the Cricklade Kermesse
Report – The Cricklade Kermesse
From Graham Robins | Sunday 19th July
There were wins for Rebecca Waters (Performance Cycles) and George Bartlett (NFTO Race Club) at the fourth running of the Ride 24/7 sponsored sixth round of the Cotswold League in the town of Cricklade between Swindon and Cirencester.
The women's race was held over ten laps of the 3.2 miles and the men tackling the same course 15 times. The only difference is the men's race started and finished on the High Street whereas the women finished on the climb out of the town.
The morning's race got underway under bright blue skies and warm but there was a quite strong headwind on the climb and there was a small shower with a lap to go as the weather turned.
The race stayed together throughout the ten laps as the women closely watched any breakaways and it all came down to the final climb away from the town. Waters team mate Jo Jago was prominent on the climb as a good lead out for her team mate and so it proved. Waters finished off what her team mate had started. Corinne Clark (Ride 24/7) and current leader of the Cotswold League was second and Heidi Viles (Somerset RC) third. Rebecca Water now is the leader of the Cotswold Women's League following her win today.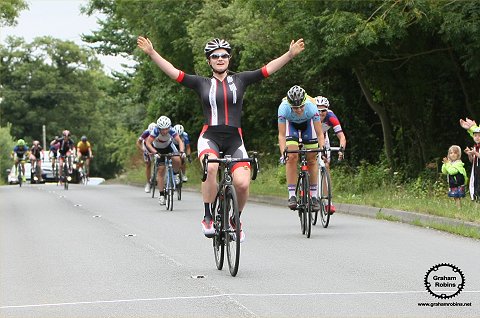 The men's race started under warm blue skies as they rolled away from the high street and onto the course proper. The first lap sees the Peloton very active with several attacks but each time it comes back together.
The racing continued like this until the sixth lap when finally a group of seven working together managed to pull a gap of 10secs but the climb did for them as the peloton re groups once again. It was on lap eight when the first proper group formed on the front and made it stick. The leading group consisted of Jamie Penton (Dream Cycling RT), Ross Evans (Live2Ride Sunwise), James Cartridge (Bath CC), Tom Sewell (Cotswold Veldrijden), Adrian Lawson (Ride 24/7) and Dan Guest (Performance Cycles). These six riders managed to hold an 20secs lead for three more laps until lap eleven when George Bartlett clipped off the front of the peloton to join at the front.
On each of the next three laps the leaders extended their lead until it was now over 30secs, with the peloton unable to pull it back despite speeds of over 50kph off the top of the climb. The leaders now held the lead at the bell and as they headed towards the finish back on the High Street. As the leaders came off the course onto the finish section Bartlett held a few meters lead over Penton with Evans now being distanced over the little rise mid way along the High Street.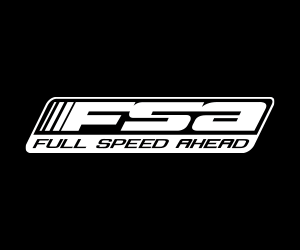 Results
Men's
1st George Bartlett NFTO Race Club
2nd Jamie Penton Dream Cycling RT @2secs
3rd Ross Evans Live2Ride Sunwise @4secs
4th Tony Kiss Performance Cycles @6secs
5th Adrian Lawson Ride 24/7 @8secs
6th James Cartridge Bath CC @10secs
Women's
1st Rebecca Waters Performance Cycles
2nd Corinne Clark Ride 24/7 @2secs
3rd Heidi Viles Somerset RC @st
4th Gabriella Nordin GB Cycles
5th Emily Robertson CC Luton
6th Nicki Carr Somerset RC- The Bicycle Chain
Send your results as well as club, team & event news here
---
Other Results on VeloUK (including reports containing results)

---
Other News on VeloUK