James Boyman and Kate Mcneill winners at the Charlotteville Open 25 mile time trial on Saturday
Result – Charlotteville 25
Event Notes
MEN
Some great rides throughout the day, none moreso than the winner, James Boyman who, I believe, achieved a sub 50 minute ride for the second time in a week.
With Tony Gibb (2nd fastest on entry) not starting it was left to Rob Sharland and John Dewey to provide the competition.
In 4th place even Wouter Sybrandy recorded a Seasons Best.
In all 63 riders bettered the 60 minute barrier on a day that many thought "far from perfect conditions" Those that rode were certainly not complaining.
LADIES
Another good ride from Katie Macneill who, in the absence of her 3 main rivals dominated the womens event.
With a 56 minute 25 under her belt this season there is plenty more to come from this confessed "novice" of timetrialing.
Solid rides from Suzy Patience and Clare Campbell-Smith secured 2nd and 3rd places respecably
JUNIORS
Two juniors, both preparing for the National Junior 25 Championship, went head to head with Matt Langworthy coming out the better..
Both can expect good performances next week if they can hold their form.
I believe both rides were PBs
Result
1 James Boyman Farnham RC 0:49:33
2 Rob Sharland Paceline RT 0:50:04
3 John Dewey Dorking CC 0:50:40
4 Wouter Sybrandy Nuun-Sigma Sport-London RT 0:51:38
5 Alex Napier Blazing Saddles 0:52:58
6 Keith Lea Paceline RT 0:53:09
7 Ben Hopwood Charlotteville Cycling Club 0:53:33
8 Matthew Woods Eastbourne Rovers CC 0:54:33
9 Michael Stafford Portsmouth North End CC 0:54:34
10 Will Hayter London Dynamo 0:54:49
11 Dominic Hill Bec CC 0:54:52
12 Steve Williamson …a3crg 0:54:52
13 Jonathan Hobby North Hampshire RC 0:55:08
14 Joseph Thom Kingston Wheelers CC 0:55:09
15 Phil Ember Paceline RT 0:55:10
16 Matthew Charlton Farnborough & Camberley CC 0:55:18
17 Chris Fox Swindon Triathlon Club 0:55:30
18 Dave Dawkins Portsmouth North End CC 0:55:30
19 Matt Cleaver Blazing Saddles 0:55:32
20 Gavin Starling Brighton Mitre CC 0:55:32
21 Andy Critchlow Wyndymilla 0:55:43
22 James Goward Four4th 0:55:49
23 Andy Lack Paceline RT 0:55:51
24 Rupert Dickinson VC Godalming & Haslemere 0:55:53
25 Paul Thompson Epsom CC 0:55:54
26 Adam Bidwell Kingston Wheelers CC 0:56:00
27 Tim Summerhayes Kingston Wheelers CC 0:56:06
28 Edward Nunn Berkshire Tri Squad 0:56:11
29 Jon Hughes Velo Club Godalming & Haslemere 0:56:45
30 Andrew Murray Corridori 0:57:00
31 Nic Stagg Hounslow & District Whs 0:57:20
32 Robert Gilmour Hounslow & District Whs 0:57:23
33 Mark Brambleby Northover Vets 0:57:24
34 Kevin Grimshaw Bigfoot CC 0:57:29
35 Ian White Farnham RC 0:57:38
36 Richard Vaudin Redmon CC 0:57:39
37 Richard Moore Wyndymilla 0:57:45
38 James Hewitt Kingston Wheelers CC 0:57:55
39 Lee Turner Sigma Sport.co.uk 0:57:57
40 Simon Holder Twickenham CC 0:58:00
41 Mark Stafford Portsmouth North End CC 0:58:02
42 Graham Giggs Bath Road Club 0:58:02
43 Michael Buglass Dulwich Paragon CC 0:58:02
44 Roderick Macfadyen Reading CC 0:58:12
45 Peter Harris Andover Whs 0:58:15
46 Kelly Miller Farnborough & Camberley CC 0:58:15
47 Greg Turner Horsham Cycling 0:58:25
48 Nick McCormick Epsom CC 0:58:26
49 Mark Hardwicke Bournemouth Arrow CC 0:58:26
50 Chris Ewing Fareham Whs 0:58:50
51 Peter Perrin Bournemouth Arrow CC 0:58:53
52 Tim Duncan-Booth Farnborough & Camberley CC 0:58:55
53 Mark Jones G S Stella 0:58:58
54 Brandon Stott Epsom CC 0:58:59
55 Simon Hunt Farnborough & Camberley CC 0:59:11
56 Thomas Goodyer Portsmouth North End CC 0:59:17
57 Simon Church In-Gear Quickvit Trainsharp RT 0:59:17
58 Alex Johnson Fareham Whs 0:59:19
59 Julian Turner Charlotteville Cycling Club 0:59:22
60 Timothy Peters Horsham Cycling 0:59:50
61 Barry Robinson …a3crg 1:00:10
62 David Twin Sydenham Whs 1:00:21
63 Matt Robinson Westbury Whs 1:00:22
64 Matthew Butler Charlotteville Cycling Club 1:00:42
65 Ben Crick East Grinstead CC 1:00:44
66 David Butler Charlotteville Cycling Club 1:00:55
67 Martin Koester Pure Motion Cycles/Gatorade 1:01:18
68 Mark Vowells CC Bexley 1:01:24
69 Ade Fadero Sussex Nomads CC 1:01:36
70 Adrian Feek Bath RC 1:02:13
71 Silvio Cortis Farnham RC 1:02:13
72 David Clifford Farnham RC 1:02:16
73 Simon Kidd Charlotteville Cycling Club 1:02:21
74 Ian Turner Southborough & Dist. Whs 1:02:28
75 Jorj James Maidenhead & District CC 1:02:35
76 Colin Gray Norwood Paragon CC 1:02:52
77 Craig Nilsson Rye & District Wheelers CC 1:03:06
78 Mark Weight Kingston Wheelers CC 1:03:28
79 Victor Thompson Crystal Palace Triathletes 1:03:52
80 Paul Jones Alton CC/Owens Cycles 1:03:57
81 David Hanbury Saracen RC 1:04:18
82 Peter Rowe Southborough & Dist. Whs 1:04:30
83 Brian Garrard Bournemouth Arrow CC 1:04:55
84 Ian Austin Alton CC/Owens Cycles 1:05:14
85 Phil Harvey Bournemouth Jubilee Wheelers 1:05:35
86 Alan Robinson Central Sussex CC 1:05:41
87 Roger Chapman Farnham RC 1:05:45
88 Derek Taylor Sydenham Whs 1:07:00
89 Terry Hill Addiscombe CC 1:07:01
90 Matthew Golden …a3crg 1:07:09
91 David Eccles Redmon CC 1:07:45
92 Vernon Schulte Farnborough & Camberley CC 1:07:51
93 Neil Ferrelly Hounslow & District Whs 1:08:14
94 Nicolas Schiettecatte Middlesex RC 1:10:32
95 John Froud Festival RC – Chelsea Audio 1:11:12
96 Chris Summers Sotonia CC 1:11:12
97 Brian Moon Willesden CC 1:11:57
98 Robert Allen Farnham RC 1:20:19
99 Richard Hoskin Redmon CC 1:23:30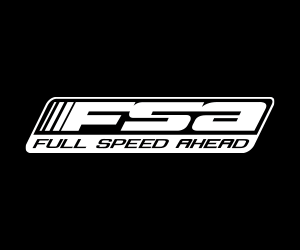 WOMEN
1 Kate Mcneill www.drag2zero.com 0:57:08
2 Suzy Patience Banbury Star CC 1:01:14
3 Clare Campbell_Smith Born to Bike – Bridgtown Cycles 1:01:41
4 Natalie White Charlotteville Cycling Club 1:04:51
5 Jackie Dodd Kingston Phoenix RC 1:05:29
6 Joanna Wells Hounslow & District Wheelers 1:07:45
7 Lizzy Yates Andover Whs 1:07:51
8 Jill Bartlett Hounslow & District Whs 1:09:34
9 Rachel Watkins Kingston Phoenix RC 1:10:59
10 Nancie Dawkins Portsmouth North End CC 1:11:32
11 Louise Alan-Smith Crystal Palace Triathletes 1:11:43
JUNIORS
1 Matt Langworthy Mid Devon CC 0:51:58
2 Jack Freeman Alton CC/Owens Cycles 0:56:03
TANDEM
1 David Butler Charlotteville Cycling Club 1:00:55
Peter Butler Charlotteville Cycling Club
2 Robert Allen Farnham RC 1:20:19
Paul Charman Farnham RC
TEAM
1 Paceline RT 2:38:23 (Sharland,Lea, Ember)
2 Kingston Wheelers CC 2:47:15 (Thom, Bidwell, Summerhayes)
3 Portsmouth North End CC 2:48:06 (Stafford, Dawkins, Stafford)
4 Farnham RC 2:49:24 (Boyman, White, Cortis)
5 F&CCC 2:52:28 (Miller, Duncan-Booth, Hunt)
6 Epsom CC 2:53:19 (Thompson, Mccormick, Stott)
7 Charlotteville CC 2:53:37 Hopwood, Turner, M Butler)
8 …a3crg 3:02:11 (Williamson, Robinson, Golden)
9 B'mouth Arrow CC 3:02:14 (Hardwicke, Perrin, Garrard)
10 Hounslow & dist Whlrs 3:02:57 (Stagg, Gilmour, Ferrelly)
11 Alton CC 3:05:14 (Freeman, Jones, Austin)
12 Redmon CC 3:28:54 (Vaudin, Eccles, Hoskin)
Send your results as well as club, team & event news here
---
Other Results on VeloUK (including reports containing results)

---
Other News on VeloUK