Chris Froome from team Sky won his second Tour de France, and the team's third victory on the Champs-Elysees on Sunday
Team News – Froome wins second Tour
---
Chris Froome claimed a momentous second victory in the Tour de France in Paris on Sunday, crossing the line on the famous Champs-Elysees arm in arm with his Team Sky team-mates. Froome also won the KoM classification, the first rider to claim both jerseys since Eddy Merckx in 1970, and only the sixth man in history to do it.
"If I think back to Holland where it all began it just feels as if it was a lifetime ago with the guys," said Froome after crossing the line. "Last night we were just reflecting on some of the moments. It's been such a tough Tour. I'm just so happy to have come out the way we did."
"We've had to fight for this. We've had to fight for it on the bike, we've had to fight for it off the bike. We've overcome everything now and we've made it to Paris. We've been waiting for this moment for a long time."
On the winner's podium in the centre of the Champs-Elysees an emotional Froome dedicated his victory to his team and spoke about the significance of the jersey he stood there wearing.
"Of course, I want to start off by thanking my team-mates," he said. "Without you guys I would not be standing up here. Richie, Wout, Ian, G, Pete, Luke, Nico and Leo. My upmost respect and gratitude. This is your yellow jersey as much as it is mine".
"The maillot jaune is special, very special. I understand its history, good and bad. I will always respect it. Never dishonour it, and I will always be proud to have won it. Thank you very much."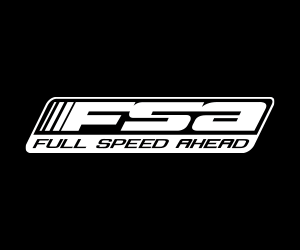 Geraint Thomas: "We've worked so hard for this and we're definitely going to enjoy it. There are a lot of hard yards and work goes into it. There's a whole team behind Froomey. Obviously he has to finish it off, but everyone has got to set him up and put him in a position to win it".
"There's so much stress and tension for the whole three weeks. When you look at it, Froomey only has to actually race himself for the final hour for a couple of stages – the rest is down to the team that keep him there and put him in the position to do that. And the team did that perfectly."
"Froomey really appreciates the work everyone did. The fact that everyone crossed that line together arm in arm – it shows what a team this is. The fact that Froomey wanted to do that for us as well is great."
---
Nicolas Roche: "It was quite stressful this morning with the rain," he told ITV. "Looking at the women's race on TV we saw how dangerous it was and we were quite nervous coming into Paris. But it was amazing being able to let go in the final 500 metres and celebrate together".
"We [stayed up front] for the first few laps just for safety reasons. Just because the race is not on for GC time you don't want to be caught in a crash while the roads were still wet. Lucky enough as the laps went by the road dried and that made it a bit safer coming into the finish."
"[Crossing the line was] an indescribable feeling. It's something that we've worked really hard for over the past few months. As a group we were really close and it was an exceptional result."
---
---
Send your results as well as club, team & event news here
---
Other Results on VeloUK (including reports containing results)

---
Other News on VeloUK