NFTO's Ian Bibby and Team Giordana Triton's Nicola Juniper are the 2015 British Circuit Race champions after two very attacking races on Wednesday night.
British Circuit Race Championships
The day began with a support race for category 2/3/4 riders and in a sign of things to come, only eight riders were left in the second half of the race from which youngster Brad Dransfield attacked with a few laps to go and held on to win.
Womens Championship
Nicola Juniper 0f Giordana Triton adds to her already impressive palmeres her first senior British title (she has won masters ones)
The next race was the Women's Championship and as expected as dark clouds had been heading towards Barnsley all afternoon, rain started to fall and tyre pressures were soon being lowered to give better grip on the corners and slippery descent.
The course, crashes, and aggressive racing soon had the leading group slimmed down to just eight or so riders with Amy Roberts (Wiggle Honda) trying to break it down even more with digs off the front. Nikki Juniper, national series winner and one of eight Giordana Triton riders on the start, was having none of it on a course that suited her.
Defending champion Elieen Roe (Wiggle Honda) had a last gasp go at seeing off the challenge of Juniper and co but it wasn't to be for the Scottish rider and Nikki Juniper sprinted up the tough finish straight to win her first senior title.
Nikki Juniper: A shivering British champion told VeloUK "I was in tears across the line, I can't believe it. Ten minutes to go, I felt awful and was cramping in my left calf and I was like 'I just want this over' and whoever wins, I'll be happy as it's been a really tough race. To come round that corner in first place knowing I had it, I was absolutely stoked. I can't believe it. This year tops last year and I didn't believe that was possible."
"I knew we had to ride hard from the start, we needed to break it up because of the corners as it was dangerous and the crash on the first corner is an example of that. So it was go hard and see what we were left with".
"Everyone had the same idea to try and split it up and I was pleased we had four or five of the team (Giordana Triton) in the break. It is an individual event though so I couldn't ask my teammates to work for me as they are going for the title as well. I knew if I was hurting though, everyone would be."
"I didn't know how I'd fare on the hill but I had a bit of a gap and just went for it, head down. I am so excited, my first stripes as a senior. I got the masters old girls' jersey last year but it feels really good to get this one."
Former champion Roe smiled. "I'm obviously a bit disappointed to lose the jersey, but considering I broke my knuckle and had to ride with a cast on tonight, I suppose it's quite good. I'm trying not to sound negative here; I am really happy with Silver, especially not having raced for six weeks".
"We were outnumbered a wee bit as well, because me and Amy were just by ourselves. She rode super as well! She was gone solo, and I wish she'd just kept it going for a wee bit longer because she would have broken them."
"It started to rain and, because part of the course was on sort of slabs, they were really slippery," Roe explained. "We were lucky not to come down I think, because lots of people did. Nikki's had really good form this season, not just in the circuits but in road races too," she said of new champion Juniper.
In the Women's race, Amy Roberts of Wiggle stuck in a number of moves which hurt the others but the group held on for the sprint won by Juniper
Amy Roberts (above)  said afterwards "In the end Eileen and I were outnumbered. I wasn't sure how I'd fare in a sprint, to be honest, and I haven't done a crit for a while so I thought I might as well keep trying. It whittled it down, but we were still outnumbered".
"It came to a sprint, but I completely messed the sprint up. But overall it was pretty good. I could rely on Eileen not to chase it down; the others were chasing it down, which was a bit frustrating. At times we'd get a gap, but then their teammates would chase it down…"
"It was good that Eileen and I both got on the podium. We've both had a few setbacks so overall it was okay. We didn't get the stripes back which is a bit gutting, and I obviously wanted to win quite a lot, but 'oh well.'"I tried, but it wasn't to be."
Mens Championship
The Men's race saw two outstanding performances, one from Stevie Williams of Pedal Heaven who attacked solo for many a lap and when caught, kept on having a go on a course that suited him.
Stevie Williams of Pedal Heaven helped shape the race with a long break that saw various teams having to chase him down.
GB Academy rider Matt Gibson, who had crashed on the first lap and NFTO's James Lowsley-Williams were just two of the riders to close Williams down before Bibby, Alex Paton and Kristian House (JLT Condor) joined the Pedal Heaven rider.
The move failed to stick however and Williams great effort was upstaged by the one from Ian Bibby (NFTO), who two laps from the end, past the pits as the road continued to rise, attacked.
After two laps out front alone, the inform Ian Bibby of NFTO won his first circuit race title in impressive fashion
There was hesitation from the others not wanting to drag others up to Bibby and then get outsprinted before George Atkins (One Pro Cycling) and Graham Briggs (JLT Condor) committed after gapping the rest which included others from NFTO ready to counter if Bibby was caught.
The winner of two Prems this year, Chorley and Ryedale however, was in too good a form to be denied and in what must rate as his best season to-date, the NFTO rider held on to win from Briggs who just outsprinted Atkins.
"To be honest it is a bit unexpected really," Bibby said. "I have not won a crit this year but it was quite a hard circuit with a lot of climbing and I thought I would bide my time and leave it late. It's a really good time to win, I've won cyclo-cross and mountain bike titles before so to get one on the road, I'm really happy."
Much more from Bibby and the others later.
Graham Briggs of JLT Condor just got the better of George Atkins whilst behind them, NFTO rider Jonny McEvoy won the sprint for 4th
Podium L-R: Graham Briggs, Ian Bibby and George Atkins.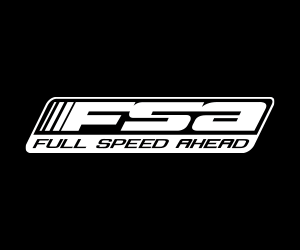 MENS
1. BIBBY Ian, NFTO
2. BRIGGS Graham, JLT Condor
3. ATKINS George, One Pro Cycling
4. MCEVOY Jonathan, NFTO
5. APPLEBY Dale, NFTO
6. GIBSON Matthew, 100% ME
7. PATON Alex, Pedal Heaven RT
8. OLIPHANT Evan, Raleigh GAC
9. LOWSLEY-WILLIAMS James, NFTO
10. CLANCY MBE Edward, JLT Condor
11. WILLIAMS Peter, One Pro Cycling
12. WILLIAMS Stephen, Pedal Heaven RT
13. DAVIES Scott, 100% ME
14. LAMPIER Steve, Raleigh GAC
15. WOOD Oliver,100% ME
16. HOLOHAN Liam, Madison Genesis
17. CHRISTIAN Mark, Team Wiggins
18. HARPER George, One Pro Cycling
19. BRADBURY Edmund, NFTO
20. SWIFT Connor, Polypipe Cycling Team
21. BJERGFELT William, SportGrub KUOTA Cycling Team
22. MCGOWAN David, Pedal Heaven RT
23. TOWNSEND Rory, Pedal Heaven RT
24. DOWNING Russell, CULT Energy Pro Cycling
25. DAVIS Ryan, SportGrub KUOTA Cycling Team
26. MOULD Jonathan, One Pro Cycling
27. PARTRIDGE Robert, NFTO
28. MCNALLY Mark, Madison Genesis
29. TIPPER Jacob, Neon-Velo Cycling Team
30. HAWDON Andrew, Raleigh GAC
31. BARRAS Tom, NFTO
32. LINES David, Velosure Starley Primal
33. WILLIAMS Samuel, One Pro Cycling
34. MARDLE Richard, NFTO
35. MOSES Thomas, JLT Condor
36. HARPER William, Pedal Heaven RT
37. OPIE Chris, One Pro Cycling
38. LOWE Sam, Raleigh GAC
39. MINTING Alex, Neon-Velo Cycling Team
40. HUNT Joshua, One Pro Cycling
41. CUMING Michael, JLT Condor
42. BARKER Yanto, One Pro Cycling
43. WILKINSON Ian, Raleigh GAC
44. HALL Luc, Team Wiggins
45. WILTSHIRE Joseph NFTO
46. WOFFINDEN Martin Team Moda-Anon
47. PYM George Raleigh GAC
48. COUPE Andrew Wheelbase Altura MGD
49. CRAVEN Lewis Wheelbase Altura MGD
WOMENS
1. JUNIPER Nicola, Team Giordana- Triton
2. ROE Eileen, Wiggle Honda
3. ROBERTS Amy, Wiggle Honda
4. MAHE Louise, IKON – Mazda
5. PARK Annasley, Team Giordana- Triton
6. SHAW Gabriella, Pearl Izumi Sports Tours Intl
7. HOLDEN Elizabeth, Team Giordana- Triton
8. PARKINSON Abby-Mae, Team Giordana- Triton
9. WOMERSLEY Rebecca, Corley Cycles – Drops RT
10. COLBORNE Henrietta, Bonito RT
11. HAYWARD Bethany, Pearl Izumi Sports Tours Intl
12. TINDLEY Jo, Team WNT
13. GORNALL Amy, Corley Cycles – Drops RT
14. GARNER Grace, Team Giordana- Triton
15. RIMMINGTON Rebecca, Unattached
16. JOINER Charline, Team WNT
17. SODEN Nicola, Carnac-Planet X
18. DICKINSON Eleanor, Team Giordana- Triton
19. STEDMAN Elizabeth, Fusion RT Gearclub Bike Science
20. MCVITTY Keira, Team Giordana- Triton
21. GRIFFITHS Tanya, Velosure Starley Primal
22. BROUGHTON Charlotte, Corley Cycles – Drops RT
23. SHAW Lucy, Matrix Fitness Development
24. TAYLOR Ruth, Manchester Wheelers Club
25. SMITH Joanna, Adalta Cycling Club
26. EDWARDS Hayley, Team Velosport
27. BURMAN Sam, Team WNT
28. MACKAY Sandra, Carnac-Planet X
29. ROWSON Penny, Matrix Fitness
30. MUSTON Jenni, Unattached
31. WALKER Hannah, Team WNT
32. OBRIEN Lauren, Team Giordana- Triton
SUPPORT RACE
1. Brad Dransfield, Kirkless
2. Adam Turner, Andy Moore Autos
3. Shaun Dolby, Birdwell Wh
4. Matthew Hoyle, Wheelbase
5. James Hill, Bikebox
6. Daniel Featherstone, Andy Moore Autos
7. Antony Moss,
8. Jonthan Harvey, Dinnington RC
9. Shaun Brassington, Uttoxeter
10. Andrew Wbester, Moda Anon
11. Greg Taylor, Blumilk
12. Andy Bishop, Andy Moore Autos
13. Mark Scoffin, Cystic Fibrosis
14. Luke Hind, Bolsover & Dist
15. Alan Gibworth, Manchester Wh
16. John Hind, Bolsover & District
17. Kenny Gray, Kuota
START LIST
Mens
1 Graham Briggs JLT Condor Elite
2 Edward Clancy MBE JLT Condor Elite
3 Michael Cuming JLT Condor 2nd
4 Luke Grivell-Mellor JLT Condor 2nd
5 Richard Handley JLT Condor Elite
6 Kristian House JLT Condor Elite
7 Edward Laverack JLT Condor 1st
8 Thomas Moses JLT Condor Elite
9 Joseph Moses JLT Condor 2nd
10 Harry Tanfield JLT Condor Elite
11 Matt Cronshaw Madison Genesis Elite
12 Matthew Holmes Madison Genesis 1st
13 Liam Holohan Madison Genesis Elite
14 Tobyn Horton Madison Genesis Elite
15 Mark McNally Madison Genesis 1st
16 Tristan Robbins Madison Genesis Elite
17 Erick Rowsell Madison Genesis Elite
18 Thomas Stewart Madison Genesis Elite
19 Dale Appleby NFTO 1st
20 Tom Barras NFTO 1st
21 Ian Bibby NFTO Elite
22 Edmund Bradbury NFTO 1st
23 Samuel Harrison NFTO 1st
24 Justin Hoy NFTO Elite
25 James Lewis NFTO 1st
26 Rhys Lloyd NFTO 1st
27 James Lowsley-Williams NFTO 1st
28 Richard Mardle NFTO 1st
29 Zachery May NFTO 1st
30 Jonathan McEvoy NFTO Elite
31 Robert Partridge NFTO Elite
32 Joseph Wiltshire NFTO 1st
33 George Atkins One Pro Cycling Elite
34 Yanto Barker One Pro Cycling Elite
35 Thomas Baylis One Pro Cycling Elite
36 Dexter Gardias One Pro Cycling 1st
37 George Harper One Pro Cycling Elite
38 Joshua Hunt One Pro Cycling 1st
39 Jonathan Mould One Pro Cycling Elite
40 Chris Opie One Pro Cycling Elite
41 Peter Williams One Pro Cycling Elite
42 Samuel Williams One Pro Cycling Elite
43 Andrew Hawdon Raleigh GAC Elite
44 Steve Lampier Raleigh GAC Elite
45 Sam Lowe Raleigh GAC 1st
46 Brad Morgan Raleigh GAC 1st
47 Evan Oliphant Raleigh GAC Elite
48 George Pym Raleigh GAC 1st
49 Liam Stones Raleigh GAC 1st
50 Ian Wilkinson Raleigh GAC Elite
51 Mark Christian Team Wiggins 1st
52 Jonathan Dibben Team Wiggins Elite
53 Luc Hall Team Wiggins 2nd
54 Christopher Lawless Team Wiggins Elite
55 Lewis Atkins Pedal Heaven RT Elite
56 Will Fox Pedal Heaven RT Elite
57 William Harper Pedal Heaven RT 2nd
58 Simon Holt Pedal Heaven RT 2nd
59 David McGowan Pedal Heaven RT Elite
60 Alex Paton Pedal Heaven RT Elite
61 Rory Townsend Pedal Heaven RT Elite
62 Stephen Williams Pedal Heaven RT 1st
63 Tom Mazzone Polypipe Cycling Team 2nd
64 Connor Swift Polypipe Cycling Team 1st
65 Thomas Traviss-Pollard Polypipe Cycling Team 2nd
66 Simon Wilson Polypipe Cycling Team Elite
67 William Bjergfelt SportGrub KUOTA Cycling Team Elite
68 Ryan Davis SportGrub KUOTA Cycling Team 1st
69 Richard Hepworth SportGrub KUOTA Cycling Team Elite
70 Germain Burton 100% ME Elite
71 Gabriel Cullaigh 100% ME Elite
72 Scott Davies 100% ME Elite
73 Matthew Gibson 100% ME Elite
74 Jake Kelly 100% ME Elite
75 Christopher Latham 100% ME Elite
76 Mark Stewart 100% ME Elite
77 Oliver Wood 100% ME Elite
78 Alex Anderson Neon-Velo Cycling Team 2nd
79 Jack Donaldson Neon-Velo Cycling Team 2nd
80 Steven Lawley Neon-Velo Cycling Team 1st
81 James Local Neon-Velo Cycling Team 1st
82 James Lowden Neon-Velo Cycling Team 1st
83 Alex Minting Neon-Velo Cycling Team 1st
84 Peter Murdoch Neon-Velo Cycling Team Elite
85 Hugo Robinson Neon-Velo Cycling Team 2nd
86 Jacob Tipper Neon-Velo Cycling Team Elite
87 Sam Boast Wheelbase Altura MGD 1st
88 Andrew Coupe Wheelbase Altura MGD 2nd
89 Alex Orrell-Turner Wheelbase Altura MGD 1st
90 Stuart Reid Wheelbase Altura MGD 1st
91 Russell Downing CULT Energy Pro Cycling Elite
92 Jake Hales Spirit Bikes Racing Team Elite
93 David Lines Velosure Starley Primal 1st
Former Winners
1996 1. John Tanner 2. Mark Walsham 3. Jon Clay
1997 1. Simon Cope 2. Joe Bayfield 3. Mark McKay
1998 1. Chris Walker 2. Chris Williams 3. Dan Smith
1999 1. Chris Walker 2. Rob Reynolds-Jones 3. Chris Lillywhite
2000 1. Rob Hayles 2. John Tanner 3. Anthony Malarczyk
2001 1. Chris Newton 2. Dean Downing 3. Bryan Steel
2002 1. Dean Downing 2. Mark Kelly 3. Neil Swithenbank
2003 1. Russell Downing 2. Dean Downing 3. Bryan Taylor
2004 1. Colin Roshier 2. Greg Sandy 3. Aaron McCaffrey
2005 1. Mark Cavendish 2. Russell Downing 3. Ian Wilkinson
2006 1. James Taylor 2. Tony Gibb 3. Adam Blythe
2007 1. James McCallum 2. Ed Clancy 3. Matt Cronshaw
2008 1. Dean Downing 2. Rob Hayles 3. Tony Gibb
2009 1. Russell Downing 2. Jeremy Hunt 3. Rob Hayles
2010 1. Ed Clancy 2. Ian Wilkinson 3. Jonny McEvoy
2011 1. Graham Briggs 2. Ian Wilkinson 3. Tom Murray
2012 1. Scott Thwaites 2. Russell Downing 3. Matt Cronshaw
2013 1. Russell Downing 2. Graham Briggs 3. Ian Wilkinson
2014 1. Adam Blythe 2. Chris Opie 3. Graham Briggs
WOMEN
1 Eileen Roe Wiggle Honda 1st
2 Amy Roberts Wiggle Honda Elite
3 Charlotte Broughton Corley Cycles – Drops RT 2nd
4 Amy Gornall Corley Cycles – Drops RT 2nd
5 Katy Simcock Corley Cycles – Drops RT 3rd
6 Rebecca Womersley Corley Cycles – Drops RT 2nd
7 Melissa Lowther Matrix Fitness 2nd
8 Lucy Martin Matrix Fitness Elite
9 Harriet Owen Matrix Fitness 1st
10 Penny Rowson Matrix Fitness 2nd
11 Lucy Shaw Matrix Fitness Development 2nd
12 Katie Curtis Pearl Izumi Sports Tours Intl 1st
13 Bethany Hayward Pearl Izumi Sports Tours Intl 1st
14 Gabriella Shaw Pearl Izumi Sports Tours Intl Elite
15 Eleanor Dickinson Team Giordana- Triton 2nd
16 Grace Garner Team Giordana- Triton 1st
17 Elizabeth Holden Team Giordana- Triton 2nd
18 Nicola Juniper Team Giordana- Triton Elite
19 Keira McVitty Team Giordana- Triton 1st
20 Lauren OBrien Team Giordana- Triton 2nd
21 Annasley Park Team Giordana- Triton 1st
22 Abby-Mae Parkinson Team Giordana- Triton 1st
23 Sam Burman Team WNT 2nd
24 Charline Joiner Team WNT 1st
25 Brit Tate Team WNT 1st
26 Jo Tindley Team WNT 1st
27 Hannah Walker Team WNT Elite
28 Sandra Mackay Carnac-Planet X 2nd
29 Nicola Soden Carnac-Planet X 2nd
30 Ella Hopkins IKON – Mazda 2nd
31 Louise Mahe IKON – Mazda 1st
32 Ellen McDermott Team WattCycle 2nd
33 Karen Poole Team WattCycle 2nd
34 Laura Cheesman Velosure Starley Primal 2nd
35 Tanya Griffiths Velosure Starley Primal 1st
36 Joanna Smith Adalta Cycling Club 2nd
37 Alice Barnes Betch.NL-Superior-Brentjens MTB Racing Team 2nd
38 Madeline Verdegaal Boston Whls CC 2nd
39 Elizabeth Stedman Fusion RT Gearclub Bike Science 2nd
40 Lorna Ferguson Glasgow Green Cycle Club 2nd
41 Sydnie Price M and D Cycles / Fusion RT / WORX 2nd
42 Ruth Taylor Manchester Wheelers Club 2nd
43 Hayley Edwards Team Velosport 3rd
44 Sarah Burke Unattached 3rd
45 Henrietta Colborne Unattached 1st
46 Jenni Muston Unattached 4th
47 Rebecca Rimmington Unattached 1st
48 Catherine Waters Unattached 3rd
49 Rebecca Womersley Corley Cycles – Drops RT 2nd
Former Champions
2014 Eileen Roe
2013 Hannah Barnes
2012 Lucy Garner
2011 Hannah Barnes
2010 Hannah Barnes
2009 Dani King
2008 Joanna Rowsell
2007 Lizzie Armitstead
2006 Lizzie Armitstead
2005 Amy Hunt
SUPPORT
1 Andy Bishop Andy Moore Autocentres Racing 2nd
2 Shaun Brassington Uttoxeter Cycling Club 4th
3 Jim Brown Holmfirth Cycling Club Youth A
4 Lee Brown Holmfirth Cycling Club 2nd
5 Maurice Crossley Army Cycling Union 4th
6 Mark Davies Team Cystic Fibrosis 2nd
7 Shaun Dolby Birdwell Wheelers 3rd
8 Brad Dransfield Kirklees Cycling Academy Youth A
9 Daniel Featherstone Andy Moore Autocentres Racing 2nd
10 Jack Ford Holmfirth Cycling Club Youth A
11 Karl Freeman Team Wheelguru 2nd
12 Alan Gibworth Manchester Wheelers Club 3rd
13 Dom Ginn Edinburgh RC 3rd
14 Kenny Gray Kuota – Spinergy – GSG 3rd
15 Philip Gray Kuota – Spinergy – GSG 2nd
16 Glen Hale Holmfirth Cycling Club 3rd
17 Alex Hart Sarum Velo 3rd
18 Jonathan Harvey Dinnington Racing Club 3rd
19 Bradley Hatfield Out Of The Saddle 4th
20 Matthew Higgins Manchester Wheelers Club 3rd
21 James Hill Team Envelopemaster/Bikeboxalan 2nd
22 Luke Hind Bolsover & District Cycling Club Youth A
23 John Hind Bolsover & District Cycling Club 3rd
24 Matthew Hoyle Wheelbase Altura MGD 3rd
25 Matthew Kellett 3RT 3rd
26 Joss Livesey Wheelbase Altura MGD 2nd
27 Antony Moss 3rd
28 Mark Scoffin Team Cystic Fibrosis 3rd
29 Greg Taylor Blumilk.com 2nd
30 Jacob Trotter Team Envelopemaster/Bikeboxalan 2nd
31 Adam Turner Andy Moore Autocentres Racing 2nd
32 Joshua Varty 3rd
33 Daniel Webb Team Cystic Fibrosis 2nd
34 Andrew Webster Team Moda-Anon 2nd
35 Thomas Wood Paul Milnes – Bradford Olympic RC 3rd
36 George Woodhead Lichfield City CC 3rd
37 Karl Wooffindin Dinnington Racing Club 4th
Send your results as well as club, team & event news here
---
Other Results on VeloUK (including reports containing results)

---
Other News on VeloUK