Former British Circuit Race champion Graham Briggs getting back to the top after struggling with illness in the first half of the season
Rider Chat – Graham Briggs
One of a few riders to suffer from illness this season and not perform in races in a way we are used to seeing them do is Graham Briggs of JLT Condor.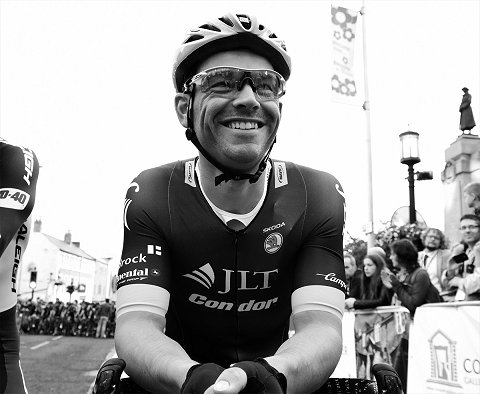 The former British Circuit Race Champion has struggled since the Spring but in the last month has started to show top form culminating on Wednesday with second in a tough circuit race championship.
Every year, I've seen riders not be able to race at the level they have for years and it must be really tough on the head if nothing else to bounce back. One thing is for sure, Graham Briggs has done just that as he explains.
"I had ten days off towards the end of the Tour Series, got my head right and then started riding and came back at Otley. I have a good four weeks getting back into the racing since Otley and each week I have felt better. I had a good trip to the Pyrenees which helped in being able to get away and ride the bike without any pressure."
"I was targeting the (crit) nationals so to get on the podium is pleasing but to just miss out on that win is disappointing being so close. Bibby deserved the win though as he's been going well all year. When he went, I was just lacking that little bit of confidence, do I go, do I wait. I just hesitated for that second and he was gone. Then it was just a drag race between myself and George (Atkins)."
Front and centre, Graham Briggs races up the hill on Wednesday at the front
Those who follow the sport here in Britain will know just how fast Graham is and how wins a lot of races with his sprint but as he reveals, the hilly course at Barnsley was to his liking. "When I came here at 3 o'clock and had a ride round, I was pretty pleased with it because I do like a tough course which creates that selection".
"If I'm in good shape, I can go for a result on courses like this, Durham and Redditch. It's not as tough as Durham (Tour Series) but on par with something like Redditch or the Isle of Wight Tour Series circuits."
Graham though has won also on flat circuits like the cobbled one at Beverley but had to be careful on Wednesday because the hill though the finish line along with the technical nature of the circuit was seeing gaps open up al over the place.
"It was on from the gun" Graham explained. "Everyone was in a long line and I just tried to hold position in the top ten and avoid being dive bombed. The first 25 minutes were pretty tough especially when I was seeing a heart rate of 190 but I knew I was fresh and ready to race."
Close but 'Brigga' gets the silver and George Atkins the bronze.
Having been ill during the season, I asked whether like a lot of riders do, whether Graham started to doubt himself? "There were a few moments I was in two minds whether I wanted to carry on and John (Herety) was really good with me and kept me motivated. He kept trying to bring me back into the squad and see how I was going."
"Otley was a big boost. To get round and be in the break and know I was still able to do it. Then it was a question of building the confidence up and getting the miles in and staying focused. I can now move on and do my best to get selection for the Tour of Britain."
"It is hard to get back into the swing of things when you haven't been racing and trying to get a spot in the team where the guys have been racing week in, week out and have great condition. It's all about getting back to the top level where you know you can be at. Seeing the numbers improve each week helps though and it's all about rolling on to the next race".
Good luck to Graham for the rest of the season
Graham (left) adds another Circuit Race Championship medal to the others to make a full set of Gold, Silver and Bronze.
Send your results as well as club, team & event news here
---
Other Results on VeloUK (including reports containing results)

---
Other News on VeloUK