The British Track Championships began on Friday (Sept 26) with six titles decided at Manchester
Results – Track Championships Day 1
The British Track Championships began on Friday (Sept 26) with six titles decided. In the Men's Keirin, former European champion Matt Crampton won the stripes ahead of Lewis Oliva (Wales) and Thomas Rotherham.
In the Women's Sprint, Katy Marchant won her first ever British champions jersey. Former World Champion Becky James shows she is getting over her injury with the Silver whilst Victoria Williamson was third and Eleanor Richardson 4th.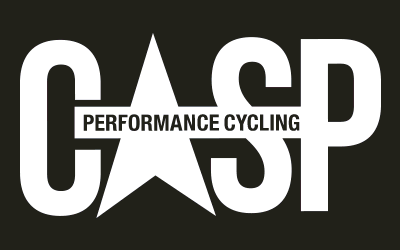 In the Pursuits, Olympic heroine Laura Trott won the Gold beating 2014 champion Katie Archibald. Ciara Horne and Joanna Rowsell Shand raced each other for the bronze, with Horne winning from Rowsell-Shand. In the Men's event, Andy Tennant defended his men's individual pursuit title beating Germain Burton. Jon Dibben was third and Matt Gibson fourth.
Kadeena Cox won the para-cycling C1-5 time trial from Lauren Booth and Rik Waddon. Meanwhile, World champions Helen Scott and Sophie Thornhill won the para-cycling tandem kilo time trial. Neil Fachie and Pete Mitchell, who also collected two rainbow jerseys earlier this year, were second and Laura Cluxton and Lyndsey Carson were third.
Results
(thanks to Willi Tarran)
WOMENS SPRINT
Qualifying
1st Katy Marchant Unattached 11.03
2nd Jessica Varnish Team V-Sprint Racing 11.149
3rd Victoria Williamson VC Norwich 11.27
4th Rebecca James Abergavenny RC 11.294
5th Rachel James Abergavenny RC 11.585
6th Sophie Capewell Lichfield City CC 11.616
7th Anna Newton Unattached 11.877
8th Eleanor Richardson Edinburgh RC 11.961
9th Ellie Coster Team USN 12.036
10th Robyn Stewart Glasgow Sprint TCT 12.143
11th Lauren Quenby Swinnerton Cycles 12.186
12th Neah Evans Glasgow Sprint TCT 12.215
13th Jessica Lee Glasgow Sprint TCT 12.235
14th Emma Baird Edinburgh RC 12.371
15th Rebecca Dornan The Racers 12.448
16th Lauren Davies Leicestershire RC 12.569
17th Louise Haston TORQ Performance 12.641
18th Laura Clode VC St Raphael 12.737
Round 1
1st Round Result
Heat 1
1st Neah Evans Glasgow Sprint TCT
2nd Katy Marchant Unattached
time 12.408
Heat 2
1st Jessica Varnish Team V-Sprint Racing
2nd Lauren Quenby Swinnerton Cycles
time 12.151
Heat 3
1st Victoria Williamson VC Norwich
2nd Robyn Stewart Glasgow Sprint TCT
time 12.276
Heat 4
1st Rebecca James Abergavenny RC
2nd Ellie Coster Team USN
time 12.797
Heat 5
1st Rachel James Abergavenny RC
2nd Eleanor Richardson Edinburgh RC
time 12.187
Heat 6
1st Sophie Capewell Lichfield City CC
2nd Anna Newton Unattached
time 12.325
Repechages
1st Round
Heat 1
1st Katy Marchant Unattached
2nd Ellie Coster Team USN
3rd Anna Newton Unattached
time 12.105
Heat 2
1st Eleanor Richardson Edinburgh RC
2nd Lauren Quenby Swinnerton Cycles
3rd Robyn Stewart Glasgow Sprint TCT
time 12.670
Quarter Finals
Q/F A Match A Match B
1st Eleanor Richardson Edinburgh RC 12.423 12.616
2nd Neah Evans Glasgow Sprint TCT
Q/F B Match A Match B
1st Katy Marchant Unattached 12.264 11.608
2nd Jessica Varnish Team V-Sprint Racing
Q/F C Match A Match B Match C
1st Victoria Williamson VC Norwich 11.924 11.910
2nd Sophie Capewell Lichfield City CC 11.843
Q/F D Match A Match B
1st Rebecca James Abergavenny RC 12.045 12.001
2nd Rachel James Abergavenny RC
Semi Finals Result
S/F A Match A Match B
1st Rebecca James Abergavenny RC 11.929 12.286
2nd Eleanor Richardson Edinburgh RC
S/F B Match A Match B
1st Katy Marchant Unattached 11.774 11.654
2nd Victoria Williamson VC Norwich
FINALS RESULT
1st & 2nd Places Match A Match B
1st Katy Marchant Unattached 11.614 11.768
2nd Rebecca James Abergavenny RC
3rd & 4th Places Match A Match B
3rd Victoria Williamson VC Norwich 12.174 12.879
4th Eleanor Richardson Edinburgh RC
5th to 8th Place Minor Final
5th Jessica Varnish Team V-Sprint Racing
6th Rachel James Abergavenny RC
7th Sophie Capewell Lichfield City CC
8th Neah Evans Glasgow Sprint TCT
12.318
MENS Ind. PURSUIT
Qualifying
1. Andrew Tennant Team Wiggins 4.23.908
2. Germain Burton 100% ME 4.24.751
3. Jonathan Dibben Team Wiggins 4.25.754
4. Matthew Gibson 100% ME 4.27.728
5. Oliver Wood 100% ME 4.28.241
6. Mark Stewart 100% ME 4.29.022
7. Daniel Bigham Beeline Bicycles RT 4.33.382
8. Christopher Latham 100% ME 4.33.819
9. Jake Kelly 100% ME 4.34.469
10. Angus Claxton Glasgow Cycle Team 4.35.042
11. Philip Trodden Team Moda-Anon 4.39.702
12. Peter Anderson The Racers 4.39.710
13. Adam Duggleby SportGrub KUOTA RT 4.39.797
14. Andy Brown Glasgow Cycle Team 4.40.796
15. Michael Mottram Spokes of Bagshot 4.41.528
16. Scott Burns The Nab Racing 4.42.037
17. Jonathan Gildea SportGrub KUOTA RT 4.44.349
18. Nicholas English Banjo Cycles 4.44.983
19. Andrew Stuart VC St Raphael 4.45.471
20. Ruari Yeoman Spokes RT 4.46.878
21. Tom Ward Team Echelon – Rotor 4.47.250
22. Tom Arnstein Sandy Wallace Cycles 4.48.301
23. John Brearley City RC (Hull) 4.49.011
24. Ross Andrews Leisure Lakes Bikes.com 4.52.160
25. Julian Pearson The Nab Racing 4.53.028
26. William Perrett Heanor Clarion CC 4.53.827
27. Lewis Mulholland Glasgow Cycle Team 4.56.109
28. Justin Layne Cycle Club Ashwell (CCA) 4.56.967
29. Alex Leek Wrekinsport CC 5.08.215
30. David Brearley The Nab Racing 5.08.640
31. Howard Heighton Ferryhill Wheelers CC 5.16.514
Gold and Silver Medal Ride
1 Andrew Tennant Team Wiggins 4.23.583
2 Germain Burton 100% ME 4.27.209
Bronze Medal Ride
3 Jonathan Dibben Team Wiggins 4.24.906
4 Matthew Gibson 100% ME 4.28.333
5th – 8th Places
5 Oliver Wood 100% ME 4.27.777
6 Mark Stewart 100% ME 4.28.999
7 Daniel Bigham Beeline Bicycles RT 4.43.998
WOMENS Ind. PURSUIT
Qualifying
1. Katie Archibald Pearl Izumi Sports Tours Int'l 3.31.327
2. Laura Trott Matrix Fitness 3.32.505
3. Ciara Horne Pearl Izumi Sports Tours Int'l 3.35.579
4. Joanna Rowsell Shand Pearl Izumi Sports Tours Int'l 3.35.941
5. Elinor Barker Matrix Fitness 3.37.892
6. Emily Kay Team USN 3.40.736
7. Sarah Storey Pearl Izumi Sports Tours Int'l 3.41.370
8. Manon Lloyd Team USN 3.43.227
9. Madeline Moore VC St Raphael 3.51.146
10. Emily Nelson Team USN 3.51.375
11. Rebecca Raybould Poole Whls CC 3.53.075
12. Sophie Lankford Team WNT 3.56.330
13. Emma Cockcroft Bikeshed – Exeter Uni 3.56.641
14. Annasley Park Team Giordana- Triton 3.56.815
15. Hetty Niblett Team Velosport 3.56.845
16. Christine Robson VC Londres 3.57.367
17. Megan Barker Fusion RT Gearclub Bike Science 3.57.380
18. Keira McVitty Team Giordana- Triton 4.00.993
19. Sophie Black Elitevelo Kalas Sportswear CRT 4.03.219
20. Ellen McDermott Team WattCycle 4.03.580
21. Niki Kovacs Team Mulebar Girl – Sigma Sport 4.07.399
22. Bethany Taylor Bonito Squadra Corse 4.11.883
FINALS
Gold and Silver Medal Ride
1 Laura Trott Matrix Fitness 3.32.759
2 Katie Archibald Pearl Izumi Sports Tours Int'l 3.33.065
Bronze Medal Ride
3 Ciara Horne Pearl Izumi Sports Tours Int'l 3.37.262
4 Joanna Rowsell Shand Pearl Izumi Sports Tours Int'l 3.40.163
5th – 8th Place
11 Elinor Barker Matrix Fitness 3.38.581
166 Sarah Storey Pearl Izumi Sports Tours Int'l 3.40.819
91 Emily Kay Team USN 3.43.042
106 Manon Lloyd Team USN 3.45.717
MENS KEIRIN
1st Round Result
Heat 1
1 Matthew Crampton Unattached
2 Thomas Rotherham Sportcity Velo
3 Ryan Owens Ses Racing
4 Jonathan Mitchell Glasgow Sprint TCT
5 Jack Carlin Glasgow Sprint TCT
6 Joel Partington Swinnerton Cycles
7 David Heald VC St Raphael
10.867
Heat 2
1 Matthew Rotherham Sportcity Velo
2 Lewis Oliva Team USN
3 Colin Davenport Glasgow Sprint TCT
4 Tom Baker Black Line
5 Alex Jolliffe Team Terminator
6 Andrew Louis Glasgow Sprint TCT
7 Barnaby Swinnerton Swinnerton Cycles
10.349
Heat 3
1 Jason Kenny Unattached
2 Joseph Truman I-Team Cyclists' Club
3 Christopher Barr Glasgow Sprint TCT
4 Thomas Scammell Black Line
5 Jamie Alexander Glasgow Sprint TCT
6 Matthew Turner Ses Racing
7 Matthew Roper Black Line
11.295
Repechages Round 1
Rep 1
1 Ryan Owens Ses Racing
2 Christopher Barr Glasgow Sprint TCT
3 Matthew Roper Black Line
4 Joel Partington Swinnerton Cycles
10.971
Rep 2
1 Jonathan Mitchell Glasgow Sprint TCT
2 Thomas Scammell Black Line
3 Matthew Turner Ses Racing
11.124
Rep 3
1 Jack Carlin Glasgow Sprint TCT
2 Jamie Alexander Glasgow Sprint TCT
3 David Heald VC St Raphael
4 Colin Davenport Glasgow Sprint TCT
11.231
Semi Final Result
Semi Final 1
1 Matthew Crampton Unattached
2 Matthew Rotherham Sportcity Velo
3 Jason Kenny Unattached
4 Jack Carlin Glasgow Sprint TCT
5 Christopher Barr Glasgow Sprint TCT
6 Thomas Scammell Black Line
10.579
Semi Final 2
1 Lewis Oliva Team USN
2 Thomas Rotherham Sportcity Velo
3 Jonathan Mitchell Glasgow Sprint TCT
4 Ryan Owens Ses Racing
5 Joseph Truman I-Team Cyclists' Club
6 Jamie Alexander Glasgow Sprint TCT
10.635
FINAL RESULT
1st – 6th Places
1 Matthew Crampton Unattached
2 Lewis Oliva Team USN
3 Thomas Rotherham Sportcity Velo
4 Jason Kenny Unattached
5 Matthew Rotherham Sportcity Velo
6 Jonathan Mitchell Glasgow Sprint TCT
10.691
7th – 12th Places
7 Ryan Owens Ses Racing
8 Joseph Truman I-Team Cyclists' Club
9 Jack Carlin Glasgow Sprint TCT
10 Christopher Barr Glasgow Sprint TCT
11 Thomas Scammell Black Line
12 Jamie Alexander Glasgow Sprint TCT
10.991
PARACYCLING TT
1 Kadeena Cox Unattached FC2
2 Lauren Booth Carnac-Planet X YBFC4
3 Megan Giglia Para-T FC3
4 Rik Waddon Para-T MC3
5 Louis Rolfe Para-T MC2
6 Alex Jones Sigma Sport.co.uk MC5
7 Craig Green Greenwheel Cycles MC5
8 Chloe Selman Barnsley RC FC4
9 Katie Toft Mossley CRT FC3
10 Matthew Robertson Woolwich CC YAMC2
11 Kristy Howells Ashford Whlrs CC FC5
12 Mazyar Ossamisaeed Unattached MC2
13 Sally Hurst Para-T FC2
14 James Brookman Newport Youth Velo CC MC2
15 Amelia Cass North Midlands Youth Squad YAFC4
PARACYLING (Mixed Para Cycling BVI)
1. Sophie Thornhill Performance Cycle Coaching
Helen Scott Performance Cycle Coaching
2. Neil Fachie Black Line
Peter Mitchell Black Line
3. Laura Cluxton Rock And Road Cycles
Lyndsey Carson Team Thomson Cycles
4. James Clegg City of Edinburgh RC
Bruce Croall City of Edinburgh RC
5. Alice Hayden Sportcity Velo
Jane Hellewell Sportcity Velo
6. Lydia Hayden Sportcity Velo
Send your results as well as club, team & event news here
---
Other Results on VeloUK (including reports containing results)

---
Other News on VeloUK