Third placed Owain Doull in the Tour of Britain saw his hopes of a medal crash in front of him on wet cobbles
Worlds – Good form but no luck for GB
They say the only thing worse than cobbles are wet cobbles and on the notorious World Championship climb of Libby Hill, crashes prevented a medal challenge for many of the favourites including GB's Owain Doull.
The strong Great Britain team of Owain Doull, Tao Geoghegan Hart, Scott Davies, Alex Peters and Gabz Cullaigh kept everything under control until their luck ran out on Libby Hill. As the race entered a critical phase, Tao Geoghegan Hart put the hammer down to try and reduce the numbers but there were still a lot of the Worlds best in contention.
There were two strategy's being played out in the still big peloton; those who wanted to get a break clear and those who wanted it to stay together for a sprint. Or, a third perhaps and that was staying at the very front to avoid the chaos behind that was about to strike.
(6.30 in and see Doull at the front get held up)
All those strategy's were having success but it was lady luck who was in control of the destiny for many. With rain falling, the combination of wet cobbles, fatigue, red mist in the eyes of the riders and tyres with a little too much air in them was lethal.
Soon riders were crashing down on the cobbles and the peloton split with GB's Doull one of those stopped in his tracks by a falling rider. With only a handful of kilometres left, it was race over for Doull and a number of pre race favourites.
"I was feeling really good all day and it's just one of those things" said Doull. "It was pretty treacherous. It was a hard race but not as hard as we were expecting but then the rain played a big part".
"It got a bit heavier on the last lap and people were going down left, right and centre all over the place on the cobbles. I said to the lads before (the race) I'll either win or crash out and it was crashing out today."Tao Geoghegan Hart was weakened by food poisoning saying "pretty bad day. Suspected stomach virus meant I felt weak as anything from the off.
Gutted for Owain Doull – deserved more luck than he got".
Also: Eddie Dunbar of NFTO stars for Ireland – read about that here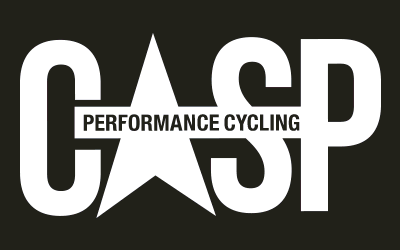 In the Junior Women's Road Race, GB's Grace Garner was seventh after finishing fourth in the bunch kick behind a break which stayed away and took the medals. Garner, Abby Mae Parkinson, Lizzie Holden and Eleanor Dickinson had missed the break that escaped on lap two and was never caught. "Really tough," said Garner afterwards. "I didn't know what to expect because we don't really race with those girls throughout the year."
Garner said of the climbs, "you have to go full gas or you can't get up them. They're really quick in succession so that section of the course is where you make the race." Her teammate Abby Mae Parkinson, riding the Worlds 30 years after her mum Lisa did the same in the USA, said of the course "It's really, really hard. Just brutal. Every hill was just like a smash-fest. If you let a wheel go you were just constantly fighting to stay in touch with it."
Send your results as well as club, team & event news here
---
Other Results on VeloUK (including reports containing results)

---
Other News on VeloUK