Sam Allen (PedalOn) led the latest Wessex League race from start to finish despite a very spirited challenge from Paul Lloyd (Rides on Air)
Report – Wessex CX League Rd3
Sunday 27th September | by Graham Robins 
Sam Allen (PedalOn) led the latest Wessex League race from start to finish despite a very spirited challenge from Paul Lloyd (Rides on Air) on a very warm afternoon at the Moredon Golf course in the centre of Swindon. The race was promoted by the Cotswold Veldrijden club and sponsored by Hargroves Cycles.
As Allen started to pull away and open up a gap Lloyd was the only rider to manage to go with him. James Cotty and Charlie Cooper (Eden Veranda RT) lead the charge along with Jamie Norfolk (PedalOn) but by the end of the first lap the lead was already 10secs. Another rider, Paul Sheers (Vicious Velo) was beginning to mix it with the chasing group and soon he had made it past.
With the initial couple of laps completed Allen was stretching his lead over Lloyd with Norfolk 38secs down and Sheers the next rider up. There was a battle behind this leading group as Cotty, Steven Davies (Hargroves Cycles), Joe Andrews (PM) and Graham Rogerson (Cotswold Veldrijden) was swapping places as the course meandered around the course.
As the race reached a conclusion Allen had an 18secs lead over Lloyd with Norfolk at 52secs, followed by Sheers, Davies and Andrews at 1min 21secs and Rogerson at 1min 36secs. The order remained the same as Allen took his first win of the new season.
In the vet 50+ race Steven Davies (Hargroves Cycles) continued his winning start to the season by making it three from three. Once again Davies started fast and built a big lead over Dave McMullen (Cotswold Veldrijden) who in turn was clear by 10secs over a group being lead by Kevin Holloway (VC-10) and including Chris Hutchings (VC Venta). Davies held the lead over McMullen throughout the race and the finish was 56secs clear, Holloway took third 1min 16secs down.
North Hants women rider Sarah Barber was a clear winner from Natasha Reddy (RP Racing) and Susan Parker (NHRC) taking the third step on the podium and her best result in Wessex League race. Helen Pattinson was contesting third with Parker but a slide on one of the courses off camber descents saw her part company with her bike.
The combined vet 40+ and junior race saw Dan Guest (Performance Cycles) quickly build up a lead over leading junior rider Tom Sewell (Cotswold Veldrijden) of 30secs and 52secs over second vet Graham Rogerson (Cotswold Veldrijden). In the junior race Ed Gronbech (Oxford City RC) had Charlie Cooper (Eden Veranda RT) for company
After four laps the order was Guest, Sewell (j) at 53secs, Gronbech (j) and Rogerson (v) at 1min 33secs, Cooper (j) at 1min 44secs, Harry Rose (Team Zappi's j) at 1min 57scs and Keith Sheridan (Cotswold Veldrijden) at 2mins 14secs. The next two remaining laps did not see any change in the order and riders finished as the order above.
Erin Baker (Team MK) won the youth race with Euan Macleod (PPV) taking the u14 boys race win. Katie Scott (Cotswold Veldrijden won the u16 girls race and Anna Wadsworth (Beeline the u14 girls category.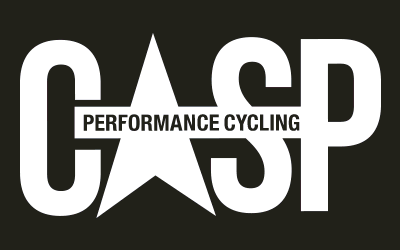 Provisional Results
1 Sam Allen Pedal On
2 Paul Lloyd Rides On Air
3 Jamie Norfolk Pedal On
4 Paul Sheers ViCiOOUS VELO
5 Steve Davies Hargrove Cc
6 Graham Rogerson Cotswold Veldrijden
7 Charlie Cooper Eden Veranda
8 Max Suttie FBGM
9 Dave Arthur road.cc
10 Joseph Andrews
11 Tom Budden Sotonia CC
12 Steven Whitcher DHC Racing
13 James Cotty Eden Veranda
14 Ryan Keynes Odiham CC
15 Nick Onslow Pedal On
16 Gavin Spiers GS Henley
17 Lawrence Walton Maybush CC
18 Seb Lloyd FBGM
19 James Evans Nhrc
20 Daniel Atkins Didcot Phoenix CC
21 Phil Wilks Sotonia CC
22 Tim Carlton
23 Peter Warner Ridebike.co.uk
24 Matthew Hinshelwood Vicious Velo
25 Adam Morris Vicious Velo
26 Charles Rees Gillingham & District
27 Tony Parker North Hants Rc
28 Alex McIntosh Cotswold Veldrijden
29 Niels Langhout Sotonia CC
30 Arran Curran Cowley Road Condors
31 David Brazier Performance Cycles
32 Chris Atkins Specialized Racing
33 Delia Beddis ViCiOOUS VELO
34 Toby Franks Outdoor Traders Race Team
35 Saulius Vizbaras Reading CC
36 Simon White Maybush CC
37 Darren Sell Sotonia CC
38 Paul Crisford Pedal On
39 Philip Stanley Cotswold Veldrijden
40 Joe Hickerton Eden Veranda Racing
40 Andy Laycock Newbury RC
41 Nathaniel Bodley FBGM
VET 50/Women
1 Steve Davies Hargroves Cycles Ridley RT
2 Dave McMullen Cotswold Veldrijden
3 Kevin Holloway VC 10
4 Christopher Hutchings VC Venta
5 Nigel Brown Westbury Wheelers
6 Philip Boarer Blazing Saddles
7 Malcolm Cross VC Venta
8 Martyn Dymond Cotswold Veldrijden
9 Andy Cracknell Pedal On
10 Sean Bolton Cotswold Veldrijden
11 Andrew Roberts Cotswold Veldrijden
12 Martin Turner DHC
13 Robin Akers Oxonian CC
14 David Wrey CC Basingstoke
15 Robert Tutt GS Europa
16 Rob Gray Dorset Rough Riders
17 Timothy Poole Cotswold Veldrijden
18 Stuart Gough VC Venta
19 Mike Williams Fareham Wheelers
20 Kevin Blann
21 Steve Mead Didcot Phoenix CC
22 Richard Bremner North Hants Rc
23 Steve Robinson North Hants Rc
24 Sarah Barber North Hants Rc
25 David Lindsell Reading CC
26 Charlie Elsey Newbury RC
27 Phillip Chinn Fareham Wheelers
28 Michael Radburn Alton CC
29 Alan Millard Cotswold Veldrijden
30 Richard Abbott Didcot Phoenix CC
31 Natasha Reddy RP Racing Team
32 Mark Warrington Solent Pirates
33 Susan Parker North Hants Rc
34 Mark Allen Pedal On
35 Lester Young Cyclo-X.com
36 Peter Hargroves Hargroves Cycles / Ridley / Trant
37 Dave Wadsworthy Beeline
38 Tony Langridge VC Venta
39 Martin Hughes Fareham Wheelers
40 Helen Pattinson Solent Pirates
41 Harriet Guest Performance Cycles
42 Fay Cripps South Downs Bikes
43 Rosie Brown Westbury Wheelers
44 Carly Hughes Fareham Wheelers
45 Jessica Conner/Burman Cotswold Veldrijden
46 Pete Williams Private Member
47 Stephen Warwick Didcot Phoenix CC
48 Kara Perryman Solent Pirates
49 Jon Fox Charlotteville CC
50 Mitch Purvis Didcot Phoenix CC
51 Emma Clarke RP Racing Team
52 Lindy Larkin Dame Cycling
53 Mark Adams Hargrove Cc
54 Gemma Wilks Sotonia CC
55 Mike McLachlan Sotonia CC
56 Rebecca Wilson North Hants Rc
57 Sulette Klopper Army Cycling Union
58 Kevin Poole Cotswold Veldrijden
59 Sarah Cave Cotswold Veldrijden
60 Graham Hurst Poole Wheelers
61 Melanie Dixon Solent Pirates
62 Rebecca Hurst Poole Wheelers
63 Mandy Scott Cotswold Veldrijden
64 Tony Dawson Palmer Park Velo
65 Zoe Sheehan Cotswold Veldrijden
66 David Jowitt Babadag MTB
67 Virginia Phillips Cotswold Veldrijden
68 Rhianna Jones Cotswold Veldrijden
69 Andy Gibbs Cotswold Veldrijden
70 Carol Davies Bideford Aac
71 John Burrows Poole Wheelers
72 Paul Wood
Women
1st Sarah Barber North Hants Road Club
2nd Natasha Reddy RP Racing
3rd Susan Parker NHRC
4th Helen Pattinson Solent Pirates
5th Harriet Guest Performance Cycles
VET 40
1 Dan Guest Performance Cycles
2 Tom Sewell Cotswold Veldrijden
3 Graham Rogerson Cotswold Veldrijden
4 Ed Gronbech Oxford City Rc
5 Charlie Cooper Eden Veranda Racing
6 Harry Roves Zappies
7 Keith Sheridan Cotswold Veldrijden
8 Gary Barlow Reading CC
9 Elliot Lassiter Cotswold Veldrijden
10 Mark Shepherd Banjo cycles / Raceware / Torq
11 Tim Hyde Pedal On
12 William McDonald Take 3 Tri
13 Alex Johnson Fareham Wheelers
14 Greg Tognarelli South Downs Bikes
15 Simon Meadwell Solent Pirates
16 John Polak Cotswold Veldrijden
17 Edward Rollitt Eden Veranda
18 Shaun Green Stonehenge Triathlon & Road
19 Robin Wilmott Cotswold Veldrijden
20 Andy Sykes Team Quest – The Bike Shop
21 Alan Collins Portsmouth North End
22 Mark Whittaker Army Cycling Union
23 Gareth Dridge Solent Pirates
24 Mark Winks Didcot Phoenix CC
25 Craige Goodson Cotswold Veldrijden
26 Jason Blann
27 Graeme Stirzaker Solent Pirates
28 Phil Brown Didcot Phoenix CC
29 Adam Frewin Pedal On
30 Matt Fisher Newbury RC
31 Paul Mew Wyndymilla
32 Rob Ford Beeline Cycles RT
33 Jez Hart Sotonia CC
34 Paul Crossley VC Montpellier
35 Niel Dunnidge Cotswold Veldrijden
36 Will Soloman Bournemouth Jubilee Wheelers
37 David Hobbs Cotswold Veldrijden
38 Chris Miles VC10
39 Niek Roux G S Henley
40 Martin Stanley Didcot Phoenix CC
41 Edward Gurney VC Venta
41 Simon Bishop Army Cu
42 Mark Harvey Take 3 Tri
43 Ian Daws Ride 24/7
44 Guy Jackson
45 Dave Phillips Cotswold Veldrijden
46 Les Sheppard Swindon Wheelers
47 Philip Clacy
48 Edward Goss Swindon RC
49 Andrew Male Take 3 Tri
50 Harjinder Obhi North Hants Rc
51 Craig Mainprize Savage Tri
52 Adam Evans Newbury RC
53 Nick Druce Didcot Phoenix CC
54 Christopher Saunders Swallowfield Velo Club
55 Martin Pegler QECP Trail Collective
56 Phil Rose Zappi's Racing
57 Kim Lassiter Cotswold Veldrijden
58 Peter Warwick Didcot Phoenix CC
59 Steve Cooper Iteam
60 Martin Cave Cotswold Veldrijden
61 Shaun Frayling Cotswold Veldrijden
62 Alistair Moody RNRMCA
63 Craig Nash Cotswold Veldrijden
64 Tim Pearce Hook Velo
65 Steve Cantelo Solent Pirates
66 Neil Bolton Private Member
YOUTH/NOVICE
1 Erin Baker Team Mk
2 Nathan Huynh Cotswold Veldrijden
3 Archie Scott Cotswold Veldrijden
4 Will Cooper i-team CC
5 Callum Macleod Palmer Park Velo
5 Liam Sewell Cotswold Veldrijden
6 Barney Clacy Chapel Tri
7 Anna Wadsworth Beeline
8 Jay Allen Pedal On
9 Jamie Ellis Cotswold Veldrijden
10 Maddie Wadsworth Beeline
11 Harry Dridge Solent Pirates
12 Katie Scott Cotswold Veldrijden
13 Euan Macleod Palmer Park Velo
14 Hugh Johnson Charlotteville
15 Liam Harris Ppv
16 Matt Thornton Oxonian CC
17 Matthew Coulson Private Member
18 Fletcher Adams Hargroves CC
19 Amy Perryman Solent Pirates
20 Tom Clarke Palmer Park Velo
21 Max Meadwell Solent Pirates
22 Conor Hutchinson Cotswold Veldrijden
23 Archie Ives Chaple
24 Joel Hawkins Solent Pirates
25 Sam Dawson Palmer Park Velo
26 Ella Freeman Solent Pirates
27 Alex Long-Leather Charlotteville
28 Tyler Smith Cotswold Veldrijden
29 Ewan Taylor Sas
30 Ella Shaftoe Cotswold Veldrijden
31 Abbie Manley Eden Veranda Racing
31 Poppy Pattinson Solent Pirates
32 Lewis Ellis Cotswold Veldrijden
33 Alex Pennington
34 Issac Warrington Solent Pirates
35 Lucy Gadd Poole Wheelers
36 Amy Cantelo Solent Pirates
37 Samuel Coulson Private Member
38 Jack Dyer-Slade Solent Pirates
39 Ben Fox Charlotteville Rascals
40 Niamh Hutchinson Ppv
41 James Hutchinson
42 Jason Wood S Wheelers
43 Bridgent Colloby
UNDER 12
1 Jed Smithson Hillingdon Slipstreamers
2 Adam Potter i-team CC
3 Jamie Gostick Palmer Park Velo
4 Lewis Evans Cotswold Veldrijden
5 Alex Uphill Hillingdon Slipstreamers
6 Madeline Grace Cooper Eden Veranda Racing
7 Jamie Whitcher Solent Pirates
8 Thomas Wadsworth Beeline
9 Edward Charles Charlotteville CC
10 Thomas Cracknell
11 James Brown Palmer Park Velo
12 Jack Cromie I Team CC
13 Sam Graham North Hants Rc
14 Daniel Phillips Cotswold Veldrijden
15 Drew Tucker Newbury RC
16 Nathan Cracknell
17 Pascal Giret Hillingdon Slipstreamers
18 Melissa Eve Cooper Eden Veranda Racing
19 Niamh Murphy Cotswold Veldrijden
20 Lewis Seaward Solent Pirates
21 Leo Stirzaker Solent Pirates
22 Harry Clarke Palmer Park Velo
23 Johnson Max Cotswold Veldrijden
24 Ollie Boarer i-team CC
25 Thomas Johnson Chapel Tri
26 Gus Meadwell Solent Pirates
27 Ayla Tonkin Go Ride
28 Tommy Lindsell Hillingdon Slipstreamers
29 Harry Dunnidge Cotswold Veldrijden
30 William Gadd Poole Wheelers
31 William Dunn Newbury RC
32 Ellen Phillips Cotswold Veldrijden
33 Edward Samson Solent Pirates
34 Harvey Smith Cotswold Veldrijden
35 Lara Hawkins Solent Pirates
36 Taylor Alex Cotswold Veldrijden
37 Sophie Livermore Charlotteville
38 Stretton Jake
39 Hamish Mair S Wheelers
40 Hoult Robert
41 Thomas Hampson VC Venta
42 Oscar Passmore
43 Rhys James
44 Daisy Pattinson Solent Pirates
45 Tabitha Ward Oxonian CC
46 Harry Tatem
47 Lawrie Tonkin Go Ride
48 Amber Johnson Cotswold Veldrijden
49 Lucy Shaftoe Cotswold Veldrijden
50 Ben Bisson
50 Calum Mair S Wheelers
51 Sam Dunnidge Cotswold Veldrijden
52 Isla Pattison Solent Pirates
53 T Thomas
54 Thomas Wilks Sotonia CC
55 Josh Carlton
56 Katie Goodson
57 Gethin James
58 Thomas Sprawson
Send your results as well as club, team & event news here
---
Other Results on VeloUK (including reports containing results)

---
Other News on VeloUK