Russell Downing, Jessie Walker, Sarah Storey and former Tour de France rider Adrian Timmis headline HMT Monsal Hill Climb
This Sunday: 85th HMT Monsal Hill Climb
The 85th running of this hill climb classic, organised by Marc Etches and Sheffrec CC has a class field of entries including three former winners. Former National Mens Hill Climb Champion and double Monsal champion, Jack Pullar, Starley Primal Pro Cycling leads the charge with Jessie Walker, Servetto Footon aiming to retain her Ladies crown.
The mens field is a mix of pro riders and local big guns, all in search of a slice from the £2000.00 prize fund. Russell Downing, Cult Energy Pro Cycling is looking to stop Jack Pullar's winning streak of 3 Monsal hill climb wins. Russell has longed to break the 1 minute 14.2 course record set by Malcolm Elliott in 1981 and will again be trying to become the master of Monsal and claim the Dick Aldridge Memorial Trophy.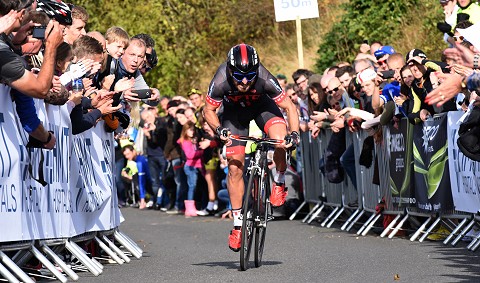 The Cult Energy rider came close back in 2003 with a 1:18.3 when he rode for Life Repair. Russ wont have it all is own way as Pullar has posted times of 1:19.9 and 1:18.9 which has taken him to victory in front of huge crowds for the past. Can the Starley Primal rider do the same this weekend or even beat the 23 year old record? He'll certainly be up there that's for sure. Also in the mix will be Adam Kenway, Sport Grub Kuota, who finished 5th last year and local rider, Thomas Travis Pollard of Polypipe Cycling Team more than capable of upsetting the old guard.
The ladies field includes Dame Sarah Storey. The Pearl Izumi Sports Tours International rider will be certain to push Jessie Walker hard to claim the equal prize money on offer. Jessie, just back from the world championships in Richmond, USA is an old hand at Monsal and with experience on her side is favourite to claim the HMT ladies cup. The 85th running of the event has a record 24 lady riders on the start sheet which is recognition that womens cycling is growing in the UK.
One hotly contested category will be the junior trophy with a strong line up from the HMT Academy. Defending champion, Robert Gray will be a firm favourite, with team mate Jack Escritt and Karl Baillie all in with a shout. Last years school boy winner and record holder, now junior, Matt Cosgrove of Sport City will be aiming to break up the HMT trio and claim the Weston Park Trophy.
The vets race is also looking very competitive. Defending vets champion and veteran record holder, Ben Lowe of Veloviewer is back to try and retain his Monsal crown. Andy Hibbard leads the charge with Lee Brown and former winner John Hey back from an absence of 6 years. Pushing them all hard with be former Tour de France rider, Adrian Timmis. This will be the Cadence Sports riders first time up the 645 yard climb and at 51 shouldn't be ruled out.
The whole field is a great mix of youngsters, ladies and seniors with many local clubs represented. Writer of 100 Greatest Climbs, Simon Warren, Norwood Paragon CC is again at Monsal and knows the climb well having written about the famous climb in his much publicised books. First run in 1930, Monsal Hill Climb has been on the hill climb calendar for an amazing 85 years.
This event was first started by a few mates riding out to Monsal Head at the end of the track season and timing each other up the hill, at this time it was an unmade road. How times have changed. The course is a one-in-six and 675 yards long with fans expected to be lining the route in scenes reminiscent of this year's Tour de France which visited the region.
This year is again supported by the Healthcare Management Trust. HMT were founded in 1985 as a registered charity to provide consultancy services to healthcare providers. HMT's aim has always been to develop and promote the services offered by associated charitable hospitals and care homes so that they can be a viable alternative to the commercial companies both now and into the future. Event organiser, Marc Etches commented "This is a great partnership and the support from HMT has made this prestigious event now very prestigious. We are excited to be able to offer such a great prize list to all the riders and we will now continue to lead the way in setting the standard very high in hill climb promotion nationally".
The Healthcare Management Trust Chief Executive, Tony Barrett commented, "It is an honour for HMT Hospitals to be supporting such a historic event, and one that really brings professional cycling close to communities. The Monsal Hill Climb gives local club cyclists the opportunity to compete against world-class athletes and serves to promote cycling in general. Cycling is a sport that aligns with our goal of promoting health and wellbeing to all ages and abilities, and that is epitomised in this event. Each year we see more and more people coming back to compete and spectate, and encouragingly for us we are seeing families riding their bikes to cheer on those racing."
The event kicks off at 11:00am on Sunday and the organisers would like to thank HMT Hospitals, Pelican Cycles, VeloViewer, Velotastic, Derbyshire Dales District Council, Litton & Cressbrook Parish Council, Keith Adamson and Little Longstone Village Group, Derbyshire Police, Monsal Head Hotel and Hobb's Cafe. Without their help this event just simply wouldn't happen. For further event information visit the event website: http://www.monsalhillclimb.org.uk/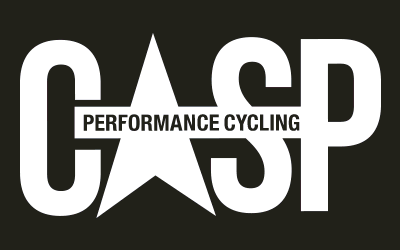 StartList
1 11:01 Euan Coutie Sheffrec CC J
2 11:02 Louis Jacobs Sheffield Sports Cycling Club SB
3 11:03 Sam Turney North Midland Youth Squad SB
4 11:04 Erin Avill Bike Box Alan SG
5 11:05 Jonathan Poole Ashley Touring CC V
6 11:06 Max Jacobs Sheffield Sports Cycling Club SB
7 11:07 Tia Sheldon North Midland Youth Squad SG
8 11:08 Sandra Mackay Veloschils Interbike RT LV
9 11:09 Billy lazenby Clifton C.C. York SB
10 11:10 Daniel Gee Ashfield RC V
11 11:11 Taylor Hill North Midland Youth Squad SB
12 11:12 Brian Hygate Farnborough & Camberley CC V
13 11:13 Becky Gregson Sport City SG
14 11:14 Rosemary Williams Chesterfield Spire Cycling Club V
15 11:15 Keith Minor Lyme Racing Club V
16 11:16 Claire Munton Malteni Race Team L
17 11:17 James Hawkins North Midland Youth Squad SB
18 11:18 Sarah Gregson Sport City LJ
19 11:19 John Hind Bolsover & District CC V
20 11:20 Daryl May Sheffrec CC V
21 11:21 Oliver Rees Holmfirth CC SB
22 11:22 Daniel Minor Lyme Racing Club J
23 11:23 Holly Carter Manchester Wheelers Club L
24 11:24 Fiona Bell Sheffrec CC L
25 11:25 Kris Bowditch Lyme Racing Club V
26 11:26 Dylan Harries Rockingham CC SB
27 11:27 Gavin McCloskey-Lambert Manchester Wheelers Club
28 11:28 Luke Hind Bolsover & District CC SB
29 11:29 Rachel Young VeloViewer LV
30 11:30 Charlotte Thompson Velo Club St Raphael L
31 11:31 Paul Heggie Birdwell Whs V
32 11:32 Thomas Booth Geared Up Cycles SB
33 11:33 Richard Birkin Nottingham Clarion CC V
34 11:34 Nick Boden Common Lane Occasionals V
35 11:35 Tim Glenie Derby Mercury RC V
36 11:36 David Todd VeloViewer V
37 11:37 Peter Morris Carnac Planet X
38 11:38 Nicola Holloway Sheffrec CC L
39 11:39 Mike Adams Mapperley CC V
40 11:40 Elisha Clarke Matlock CC L
41 11:41 Harry Buxton Out of the Saddle CC SB
42 11:42 Dale Wilkes Mansfield Road Club
43 11:43 hamish mcdougall Leicester Forest CC
44 11:44 Stewart Smith Stocksbridge CC V
45 11:45 Richard Walker VTTA (Yorkshire) V
46 11:46 Matthew Bacon Sheffrec CC J
47 11:47 Helen Eborall Born to Bike – Bridgtown Cycles L
48 11:48 Daniel Farrand Bolsover & District CC
49 11:49 Dave Asquith VeloViewer
50 11:50 Matthew Rodgers Harworth & District CC V
51 11:51 Louise Kelly Mansfield Road Club L
52 11:52 Richard Thorpe Bolsover & District CC V
53 11:53 Mandy Hibberd North Hampshire RC L
54 11:54 Lou Bates Carnac Planet X L
55 11:55 Nathan Allatt Royal Navy & Royal Marines CA SB
56 11:56 James Bunting Sheffield Sports Cycling Club SB
57 11:57 Declan Bowler Stockton Wheelers CC S
58 11:58 Eugene Cross Clifton C.C. York J
59 11:59 Laurence Jackson Westmead Team 88
60 12:00 Jayne Dickens Vision Racing LV
61 12:01 Matthew Withycombe Sheffrec CC V
62 12:02 Matthew Brown University of Sheffield CC
63 12:03 Xavier Scott Andy Moore Autocentres Racing
64 12:04 Diane Lee Mule Bar Girls Sigma Sport L
65 12:05 Elliot Harrison Derby Mercury RC
66 12:06 Oliver Humphreys Shutt Velo Rapide
67 12:07 Rupert Pearson Rutland CC V
68 12:08 Chris Green Matlock CC V
69 12:09 Paul Kippax Rutland CC V
70 12:10 Dan Ogden Shutt Velo Rapide V
71 12:11 Isaac Appleby Sport City J
72 12:12 Josh Stringfellow Mansfield Road Club
73 12:13 Andy Cunningham Albarosa CC
74 12:14 Steve Strange Matlock CC
75 12:15 Sam Smith Rutland CC J
76 12:16 Sidney Wilson Derby Mercury RC J
77 12:17 Dan Robinson Manchester Wheelers Club
78 12:18 Bruno Schooling Rutland CC SB
79 12:19 Archie Cross University of Sheffield CC
80 12:20 Neil Bentley Sheffrec CC V
81 12:21 Nick Decker Congleton CC
82 12:22 Simon Froberg Dinnington Racing Club V
83 12:23 Jamie Walker-Jones Nottingham Clarion CC
84 12:24 Jim Brown Holmfirth CC SB
85 12:25 Jonathan Harvey Dinnington Racing Club
86 12:26 Eamonn Cox Common Lane Occasionals V
87 12:27 Chris Clark Rapha Cycling Club V
88 12:28 Graham Walton Common Lane Occasionals V
89 12:29 Patrick Clark Tyneside Vagabonds CC
90 12:30 Sam Mansfield Champion System/VCUK
91 12:31 Jamie Raven Rutland CC
92 12:32 Kieran Savage Yorkshire Road Club J
93 12:33 Stewart Bates Beeston RC
94 12:34 Alex Jones Team Cystic Fibrosis V
95 12:35 Leon Wright Team P B Performance
96 12:36 Adam Snow VeloViewer
97 12:37 Elizabeth Bullivant Whirlow Wheelers L
98 12:38 Iain Barlow Sheffrec CC
99 12:39 Robin Mckinnon Harworth & District CC V
100 12:40 William Bourne Clay Cross RT
101 12:41 Tony Cope Leek Cyclists Club V
102 12:42 John Hey West Pennine RC V
103 12:43 Jamie Humphries Westmead Team 88 V
104 12:44 Jonathan Knapp Derby Mercury RC V
105 12:45 Cameron Orr SherwoodPines SRAM RT J
106 12:46 James Hill Bike Box Alan / Envelopemaster
107 12:47 Jon Wild VeloViewer V
108 12:48 Max Williamson HMT Academy with JLT Condor J
109 12:49 Simon Warren Norwood Paragon CC V
110 12:50 Shaun Dolby Birdwell Whs
111 12:51 Kieran Simcox Bike Box Alan / Envelopemaster J
112 12:52 Marc Hughes Common Lane Occasionals V
113 12:53 Jack Stephenson Out of the Saddle CC
114 12:54 Tom Llewellyn Mansfield Road Club
115 12:55 Karl Baillie HMT Academy with JLT Condor J
116 12:56 Nicola Soden Stocksbridge CC L
117 12:27 Chris Myhill Peak Road Club V
118 12:58 Lee Brown Holmfirth CC V
119 12:59 Darryl Wall Out of the Saddle CC V
120 13:00 Adrian Timmis Cadence Sport V
121 13:01 Jacob Trotter Bike Box Alan / Envelopemaster
122 13:02 Andrew Sedgewick Langsett Cycles RT V
123 13:03 Michael Brown Geared Up Cycles
124 13:04 Julia Van Campen Sheffrec CC L
125 13:05 Andy Hibberd Rapha Cycling Club V
126 13:06 Matthew Cartlidge Kuota-GSG-Spinergy
127 13:07 Matthew Burton Velo Club Rutland
128 13:08 Elizabeth Stedman Fusion RT Gear Club L
129 13:09 Callum Stewart Sheffrec CC
130 13:10 Steve Tait Mapperley CC
131 13:11 Emilie Verroken Langsett Cycles RT L
132 13:12 Charlie Renshaw Bike Box Alan / Envelopemaster J
133 13:13 Daniel Featherstone Andy Moore Autocentres Racing
134 13:14 Jack Escritt HMT Academy with JLT Condor J
135 13:15 Ben Lowe VeloViewer V
136 13:16 John Johnston Matlock CC
137 13:17 Dame Sarah Storey Pearl Izumi Sports Tours International L
138 13:18 Matthew Cosgrove Sport City J
139 13:19 Connor Swift PolyPipe Cycling Team
140 13:20 James Allen Langsett Cycles RT
141 13:21 Peter Cocker Pedal Pushers
142 13:22 Jessie Walker Servetto Footon UCI L
143 13:23 Andy Nichols Langsett Cycles RT
144 13:24 Tejvan Pettinger Sri Chinmoy Cycling Team
145 13:25 Robert Gray HMT Academy with JLT Condor J
146 13:26 Thomas Traviss-Pollard PolyPipe Cycling Team
147 13:27 Joe Clark Bike Box Alan / Envelopemaster
148 13:28 Adam Kenway SportGrub Kuota Cycling Team
149 13:29 Jack Pullar Velosure Starley Primal Pro Cycling
150 13:30 Russell Downing Cult Energy Pro Cycling UCI
Reserves
151 Tom Lloyd-Hughes Common Lane Occasionals J
152 Joe Law Doncaster Whs CC SB
153 Lee Allen Beeston RC
154 Karl Wooffindin Dinnington Racing Club
155 Adam Stacey Sheffrec CC
156 Alan Gibworth Manchester Wheelers Club
157 Tim Russon Chesterfield and Totley Cycling Club V
158 Pete Crawforth VeloViewer
159 Stuart Bolton Sheffrec CC V
160 Michael O'driscoll Stockton Wheelers CC J
Send your results as well as club, team & event news here
---
Other Results on VeloUK (including reports containing results)

---
Other News on VeloUK