The 1st edition of the Braintree Velo CRC Endurance Grass Track Meeting was held in glorious blue skies in the early autumn in the small village of Margaretting
Report – Grass Track at Braintree
Braintree Velo CRC Endurance Grass Track Meeting
The 1st edition of the Braintree Velo CRC Endurance Grass Track Meeting was held in glorious blue skies in the early autumn in the small village of Margaretting, Essex.
The dominant force of Martin Smith (Chesterfield Coureurs) had travelled down from Lincolnshire and made a clean sweep in all Senior events to claim the Betty & Fred Court Memorial Trophy. Having had a very successful and consistent season by claiming the National Grass Short distance Series, finishing 2nd in the National Grass Endurance Series and gaining a Bronze medal at this year's National 8km Championships, not many people were going to bet against Smith to take the overall win.
With events such as the Elimination Race, 1 km Sprint, 8 km scratch and an Unknown distance race, all won by Smith, it was the battle for the minor places that became interesting. Laurence Lisher (Green Arrow CRT), Sam Allison (Singular Cycles) and Gav Daley (VC Lincoln) were locked into a 3 way battle for the remaining points.
It wasn't until the final event of the day that the final finishing positions would be resolved. The Last Man Standing race is a unique race to this meeting. 2 ways of winning. Either lap everyone and they get pulled out, or race for the full 40 minutes and sprint it out with whoever is left. Smith took it easy for the first 8 minutes of the race and then powered on to lap everyone in just under the 15 minute mark.
Lisher, Allison & Daley were having their own private battle with Allison being the first to lose contact before Lisher attacked Daley. Close to the end 3rd placed Daley nearly clawed his way back to 2nd place Lisher but finished in that order as Smith floated past both of them to claim the victory.
Final Senior positions (l to r) Laurence Lisher 2nd, Martin Smith 1st, Sam Allison & Gav Daley = 3rd.
Senior Results Overall
1st Martin Smith Chesterfield Coureurs
2nd Laurence Lisher Green Arrow CRT
3rd Sam Allison Singular Cycles
3rd Gavin Daley VC Lincoln
5th David Dodsworth Maldon & District
6th Rob Kennison Medway Velo
7th Cassie McGoldrick Medway Velo
In the Youths racing, it was a battle between the two Chelmer CC riders of Aaron Freeman and Daniel King. Both came away winning a number of events and both topped their relative age categories. The youngest rider of the day was Matthew Dodsworth (Maldon & District) who at 8 years old was beating riders in the next age category up. All Youths came away with medals and trophies which made it a day out worthwhile.
Youth A Results
1st Daniel King Chelmer CC
2nd Emma Codling Great Yarmouth CC
Youth B Results
1st Aaron Freeman Chelmer CC
2nd Thomas White Colchester Rovers CC
3rd Katie-Ann Elliston Southend Whs
4th Chester Tribley Chelmer CC
Youth C Results
1st Rhys Haigh Lee Valley Youth CC
2nd George Gill Chelmer CC
Youth D Results
1st Joshua White Colchester Rovers CC
2nd Isabelle Djuve-Wood Colchester Rovers CC
Youth E Results
1st Matthew Dodsworth Maldon & District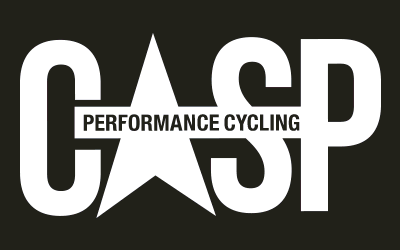 xxxxxxxxxxxxxxxxxxxx
Send your results as well as club, team & event news here
---
Other Results on VeloUK (including reports containing results)

---
Other News on VeloUK