Aussie Circuit Race Champion Steele Von Hoff has moved from one British pro team (NFTO) to another, One Pro Cycling
Team News – Von Hoff Joins One Pro Cycling
Winner of the CiCLE Classic and the Canary Wharf round of the Tour Series, Aussie Steele Von Hoff has moved from one British pro team (NFTO) to another, One Pro Cycling.
The former WorldTour rider at Garmin-Sharp, Steele Von Hoff is the fifteenth rider to put pen to paper for ONE Pro Cycling in their bid for Pro-Continental status. Von Hoff has had success on the World stage and joined NFTO in 2015. He won the Australian National Criterium Championships before a Tour Down Under (World Tour) stage win earlier this year.
Steele Von Hoff said of the signing; "After racing against ONE Pro Cycling all year I have seen how professional the team has been managed and raced with a strong team environment".
"I was very impressed with the ethos and core values of team and feel it aligns well with those I uphold myself. It's a team I can't wait to join. The atmosphere ONE Pro Cycling has created gets me excited to be racing again".
"My goal this year has been to step back to racing in the top tier so I can show what I can do and with ONE Pro Cycling progressing from the British domestic scene to Pro-Continental, it felt like a natural fit. Here, they will get invited to some of the biggest races in the World and I'll be able to race back at the top level. I believe that with the right support, I can beat some of the fastest guys in the world".
Chris Opie (One Pro Cycling) will be joined by rival in 2015 at NFTO, Steele Von Hoff in 2016
"As a former professional sportsman, Matt Prior really understands professional athletes and their needs and that is clear by the way he's built this team. Matt Winston also has goals of directing at the top tier and building towards races like the Tour de France, and I hope to join them on the journey."
"Being in Britain this year has given me a chance to see how the management and directors work and I feel that they have built a home I can be happy at, and happy athletes are successful athletes".
ONE Pro Cycling's CEO, Matt Prior said; "Having announced some very exciting names to join ONE Pro Cycling for the 2016 season, this is another that shows our intentions for next year. Steele is a fantastic rider who has experienced success at the top level. He is hugely motivated to get back to the top, racing and winning against the best in the world. He will bring a huge amount of motivation but also a level of competitiveness that will be very healthy for our group. I am very much looking forward to working with Steele and seeing just how good he can be".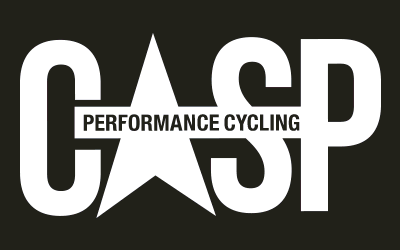 Current 2016 Team
Yanto Barker
Tom Baylis – Development Programme
Marcin Bialoblocki
Karol Domagalski
George Harper
Kristian House
Josh Hunt
Sebastian Lander
Hayden McCormick
Chris Opie
James Oram
Dion Smith
Steele Von Hoff
Pete Williams
Sam Williams – Development Programme
Send your results as well as club, team & event news here
---
Other Results on VeloUK (including reports containing results)

---
Other News on VeloUK