Record for Rachael Elliott in the women's and fastest to Matthew Smith in the VTTA East Anglia Open 30 mile time trial
Result – VTTA East Anglia Open 30
Provisional results of the 30 mile time trial run by the VTTA East Anglia and incorporating the Leo 30. The Leo 30 has one of the best histories in 30 mile time trialling – in fact of all time trialling when you look at the list of winners on the magnificent shield.
Of note are the fact that this event today produced 4 Competition Records – firstly the Women's 30 record was broken by Rachael Elliott (Newbury RC) and now stands at 1:03:29 (previously Jill Reames was at 1:05:05).
At the same time, Women's Team record fell to the Chelmer CC, with Mary Bower (1:08:03), Ann Shuttleworth (1:11:21) and Jo Butcher (1:13:49) combining to total 3:33:13, taking 1:16 of the old record dating back to 1981 of the St Neots CC.
Later in the event Team Velovelocity.co.uk broke the men's Team record twice in the space of a couple of minutes, with early starter Paul Jay (1:01:24) combining with Daniel Bloy (58:48) and Dave Green (1:0:21) to total 3:0:33, removing 2:36 from the old record of the GS Metro back in 1996.
A few minutes later event winner Matt Smith recorded the 3rd fastest 30 in history with a 56:49 to kick Paul Jay out and create a newer record of 2:55:58. Matt's time is only bettered by Matt Bottrill's time of 56:15 done last year, and Michael Hutchinsons Comp Record of 55:39 done in this event in 2011.
An amazing 10 riders broke the hour for 30 miles in this single event – adding a further 9 to the only 14 others who have previously done the same feat – only Rob Pears from this 10 had done it before. 7 of that 14 were in the Leo 30 in previous years, including the first ever sub hour riders in 1991.
The top 3 women's times also feature very highly in the all time lists – as well as Rachael's time, Sue Triplow stormed in with a 1:07:21, placing her 4th in the all time list, and Mary Bower did 1:08:03 to put her 7th in the list.
On top of all that, there were lots of very happy faces around the result board with many National and Group VTTA age standard records and PB's galore. A stunning debut for this new version of the E2/30 course.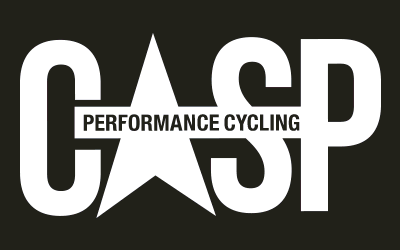 Result
1 Matthew Smith Team Velovelocity.co.uk 0:56:49
2 Colin Ward Essex Roads CC 0:58:40
2 Paul Gamlin Northover Vets Team 0:58:40
4 Daniel Bloy Team Velovelocity.co.uk 0:58:48
5 Richard Harrison Didcot Phoenix CC 0:59:05
6 Rob Pears Procycling Magazine RT 0:59:09
7 John Mulvey Cambridge University CC 0:59:22
8 Carl Whitwell St Ives CC 0:59:29
9 Peter Lawrence Team Swift 0:59:44
10 Rob Young Team Vision Racing 0:59:55
11 Dave Green Team Velovelocity.co.uk 1:00:21
12 Ian Turner St Neots CC 1:00:22
13 Dave Lazenby Baines Racing Silverstone 1:00:23
14 James Long Bishop's Stortford CC 1:00:28
15 Nick Dwyer Lewes Wanderers CC 1:00:31
16 Stuart Travis-Beames Spirit Racing Team 1:00:37
17 David Harding Chelmer CC 1:00:42
18 Stuart Birnie Willesden CC 1:00:47
19 Luke Danckert CC Ashwell 1:00:50
20 Gray Turnock Finsbury Park CC 1:00:52
21 Richard Hancock St Neots CC 1:01:02
22 Ian Miller Brigg & District CC 1:01:17
23 Gavin Hinxman Kettering CC 1:01:18
24 Paul Jay Team Velovelocity.co.uk 1:01:24
25 Howard Waller Python RT 1:01:38
26 Jason Turner Norwich ABC 1:01:46
27 John Brearley City RC (Hull) 1:01:47
28 Jody Downs CC Sudbury 1:01:52
29 Ken Platts Cambridge CC 1:02:21
30 John Lacey Hemel Hempstead CC 1:02:31
31 Peter Harding Chelmer CC 1:02:32
32 Mathew Eley Ely & District CC 1:02:48
33 Ralph Mullan Shaftesbury CC 1:03:11
34 Patrick Smith Bedfordshire Road CC 1:03:14
35 Andrew Grant Cambridge CC 1:03:16
36 Lee Russell VC Elan 1:03:26
37 Robert Watson Team Velovelocity.co.uk 1:03:28
38 Rachael Elliott (W) Newbury RC 1:03:29
38 Andy Lack Paceline RT 1:03:29
40 Gavin Arber Regents Park Rouleurs 1:03:32
41 Mark Steers Team Vision Racing 1:03:44
42 Martin Dossett Welwyn Whs 1:04:12
43 Darren Lewis Poole Whs 1:04:19
44 Sean Hunt Lincoln Whs CC 1:04:24
45 Simon Wix VTTA South Wales 1:04:32
46 Adam Laycock Team Trisports 1:04:34
47 Keith Dorling Bishop's Stortford CC 1:04:44
48 Tony May TMG Horizon Cycling Team 1:04:53
49 Lee Turner Sigma Sport.co.uk 1:04:55
50 Alex Bailey CC Breckland 1:05:06
51 Ed Dean Norwich ABC 1:05:09
52 Richard Tully Elite Cycling 1:05:20
53 Richard Parrotte Shaftesbury CC 1:05:23
54 Geoff Reynolds Hemel Hempstead CC 1:05:29
55 Ian Markham Chronos RT 1:05:33
56 John Mitcalf Bedfordshire Road CC 1:05:34
56 Neil Hornett PMR @ Toachim House 1:05:34
58 Colin Lizieri Cambridge CC 1:05:44
59 Chris Nudds CC Breckland 1:05:48
60 John Watson Hitchin Nomads CC 1:05:49
61 Steve Clarke TMG Horizon Cycling Team 1:05:52
61 Daniel Babbs Chelmer CC 1:05:52
63 Andrew Halliday Westerley CC 1:05:55
64 Peter Tibbitts Ford CC 1:05:58
65 Roger Porter Verulam CC 1:06:04
66 Martin Dickinson Deal Tri 1:06:05
67 Phil Jarvis Colchester Rovers CC 1:06:13
68 Michael Martin CC Ashwell 1:06:22
68 Alan Crane Chronos RT 1:06:22
70 Dave Hudson City RC (Hull) 1:06:46
71 Adrian Taverna St Neots CC 1:06:55
72 Rick Laws Colchester Rovers CC 1:07:01
73 Jamie Carson Chorley CC 1:07:08
74 Alistair Lang Redmon CC 1:07:15
75 Sue Triplow (W) Essex Roads CC 1:07:21
76 Richard Moule Bossard Whs 1:07:25
77 Peter Gell Bedfordshire Road CC 1:07:27
78 Darren Preston St Neots CC 1:07:35
79 Andrew Beaman Victoria-Ciclos Uno.com CC 1:07:52
80 Mary Bower (W) Chelmer CC 1:08:03
81 David Cook Bedfordshire Road CC 1:08:06
82 John Golder Chelmer CC 1:08:07
83 Barrie Whittaker Lyme Racing Club 1:08:10
84 Tom Sharpe VC Norwich 1:08:14
85 Andy Page Team Vision Racing 1:08:17
85 Geoffrey Martin Glendene CC 1:08:17
87 Ray Retter North Devon Whrs 1:08:20
88 John Adams Stowmarket & District CC 1:08:58
89 Dave Pitt Charlotteville CC 1:09:10
90 Ian Damant Becontree Whls CC 1:09:12
90 Cliff Voller Newbury RC 1:09:12
92 Andrew Vaughan City RC (Hull) 1:09:35
93 John Manlow Ely & District CC 1:09:37
94 Len Benton Colchester Rovers CC 1:10:06
95 Steven Shore Southend Whs 1:10:13
96 Andrew Gibson Gravesend CC 1:10:28
97 Andrew Bright Chronos RT 1:10:30
98 Peter Cutler Islington CC 1:10:33
99 Mark Fairhead CC Breckland 1:10:37
100 Bob Quarton Wolsey RC 1:10:39
101 David Rogers Hemel Hempstead CC 1:10:40
102 Chris Womack VC Baracchi 1:10:48
103 Bob Jones Cardiff 100 Miles RCC 1:11:14
104 Ann Shuttleworth (W) Chelmer CC 1:11:21
105 John Murphy Gloucester City CC 1:11:46
106 Stewart Kirk CC Sudbury 1:11:57
107 James Conway Victoria-Ciclos Uno.com CC 1:12:16
108 David Solomon Whitewebbs CC 1:12:33
109 Leanne Cutler (W) Hitchin Nomads CC 1:12:52
110 Jo Butcher (W) Chelmer CC 1:13:49
111 Andy Newham (T) Lincoln Whs CC 1:13:55
112 Murry Kirton A5 Rangers CC 1:14:02
113 Sally Withey (W) Team Swift 1:14:23
114 Eric Marsh Ciclos Uno 1:16:05
115 Douglas Williams Colchester Rovers CC 1:16:30
116 Allan Renyard Guernsey Velo Club 1:16:47
117 Bernard Lamb (Trike) Hemel Hempstead CC 1:17:16
118 Brian Martin Ciclos Uno 1:18:01
119 Dominic Whitehead St Ives CC 1:18:10
120 James Parsons North Road CC 1:18:38
121 Gary Brealey City RC (Hull) 1:19:26
122 John Hassall Bossard Whs 1:20:10
123 Peter Horsnell Chelmer CC 1:21:27
124 Honor Wood (W) Chelmer CC 1:24:13
125 Bob Loader Sydenham Whrs CC 1:26:42
126 Stephen Wood Chelmer CC 1:29:24
Tandems
1 Shaun Williams Abellio – SFA Racing Team 1:00:06
Neil Lewis North Road CC
2 John Iszatt Team Vision Racing 1:00:16
Dean Lubin Ciclos Uno
3 Vic Haines Chelmer CC 1:01:18
Russell Hampton Polypipe
4 Barbara Penrice (W) VTTA Yorks 1:15:45
Mike Penrice
Send your results as well as club, team & event news here
---
Other Results on VeloUK (including reports containing results)

---
Other News on VeloUK