Former Giro winner Ivan Basso retires from racing to take up new role at Tinkoff Saxo in 2016
News – Basso Retires from Racing
Ivan Basso announced today, during the Giro d'Italia 2016 presentation, that he is retiring after an illustrious racing career. Tinkoff-Saxo however will use Basso's expertise and skills in a new role within the team that will combine managerial and technical aspects. The details of the job will be defined in the coming weeks.
"Every athlete knows that his light will not shine bright throughout his career. Inevitably, at some stage it will start dimming and it's the sign of a wise athlete to know when the moment has come to turn it off", stated Basso.
---
Basso is considered a cycling legend and one of the best climbers of his generation, with a professional career that spans nearly two decades. The double Giro winner joined Tinkoff-Saxo in 2015 and was one of the key contributors to Alberto Contador's victory at the Giro.
While being a member of the squad that supported Contador in his historic Giro-Tour attempt, Basso was diagnosed with testicular cancer, following a crash suffered on the fifth stage of the Tour de France. He was successfully operated on July 15th, and back on his bike on August 17 before being declared cancer free on September 24.
Giro d'Italia 2015
Although his diagnosis and subsequent recovery weighed in his decision to retire from competitive racing, Basso admitted that even prior to his crash at the Tour he felt he wasn't performing at the level he would like and would be expected from him. "When I joined Tinkoff-Saxo, one of the world's best teams, my goal was to add value to the top squad they already had, otherwise it wouldn't have made any sense".
"Even if my role is to be a super domestique, I have to perform at the highest level and when we take part in the most important race of the year, I have to be an asset to the team not a liability", commented Basso.
"I have no reason to betray my fans and all the people that believed in me all these years. I could have continued racing but I wouldn't be competitive. I could take part in a race but then struggle to finish. There is no point in letting my fans down and when adrenaline is replaced by fear then it's time to change".
Basso will now hold down a newly-created position in the team that will combine managerial and technical aspects and will work in close collaboration with Managing Director, Stefano Feltrin, and Head Sport Director, Steven de Jongh.
"I don't regret putting an end to my racing career. Cycling is a passion that runs in my family and I feel extremely lucky I have a team that believes in me and gives me this opportunity to start this new endeavor without practically stopping", commented Basso.
"I look forward to working closely with the team management, its sport directors and all the riders. I'd like to also thank the owner of the team, Oleg Tinkov, who makes all this possible driven by his profound passion for the sport of cycling".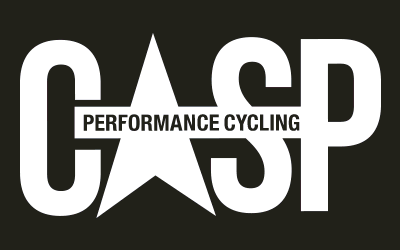 xxxxxxxxxxxxxxxxxxxx
Send your results as well as club, team & event news here
---
Other Results on VeloUK (including reports containing results)

---
Other News on VeloUK