Harry Bulstrode (VC ST Raphael/Waite Contracts) won the Glenn Longland 2 Day after clinching the always decisive 3rd stage Time Trial
News – Bulstrode wins Longland 2 Day
by Eamonn Deane – click here for lots more pictures
Bulstrode finished on a flat tyre in the opening prologue hill climb and conceded further time in the road race after losing contact in the finale. His luck turned on day 2 however as temporary traffic lights forced a late change of course, the hilly test across the forest replaced with the longer out & back down the A338 to Ringwood.
Bulstrode, riding in VC ST Raphael colors for the first time, clocked 43:23, the only sub-44 ride on a chilly October morning to win the Downton classic for the second year running.
Winner of the prologue, George Crammond (Soton Uni CC), grabbed second place. 1:08 down, it was a solid weekend for Crammond who finished 2nd on GC. Not surprisingly, overnight leader, Edward Hatfield (UK Biking/Copyrite) dropped out of the top ten, a lack of muscle power & more importantly a time trial machine costing the 15 year old, no doubt though, his time is coming.
Consistent Kim Little (Merida UK) claimed 3rd place on GC, backing up his 2nd place prologue ride with 6th place in the Sunday morning time trial.Little, a recent winner of the Bournemouth Cycleworks race seems happy on the road, off the road and against the clock and you wont catch him taking a break through the winter either!
Stage 1, 2.4 mile Hill Climb
1 GEORGE CRAMMOND SOTON UNI CC 4.07
2 KIM LITTLE MERIDA UK 4.08
3 MIKE COOKE PORTSDOWN HILL CC 4.11
4 JAMES HORTON PRIMERA-SPORTS.COM 4.13
5 GEORGE SMITH GILLINGHAM & DIST WH 4.14
6=BROOK ELGIE ROCK & ROAD 4.17
6=HENRY NIXON SOTON UNI CC 4.17
8=ALEX HART SARUM VELO 4.19
8= HARRY CHAMBERLAIN SOTON UNI CC 4.19
10 SIMON MERRITT UK BIKING 4.20
Road Race
1 EDWARD HATFIELD (UK BIKING/COPYRITE)
2 BEN SCOTT-MUNDEN (SOTONIA CC)
3 JONATHAN HALL (SOTONIA CC)
4 CHARLIE LEECH (SOTON UNI)
5 JAMES PECKHAM (SOTONIA CC)
6 COLIN DIXON (PORTSDOWN HILL CC)
7 SAM WADSLEY (POOLE WH)
8 DARREN ORCHARD (MUD,SWEAT GEARS)
9 OLI EMMANS (ANTELOPE RT)
10 PETER CARTER (UNATT)
Time Trial (20 miles)
1 HARRY BULSTRODE (VC ST RAPHAEL/WAITES CONTRACTS) 43.23
2 GEORGE CRAMMOND (SOTON UNI CC) 44.31
3 NICK O'HARA (3C CYCLE EXPERINCE) 44.35
4 SIMON HEALEY (ANDOVER WH) 45.08
5 RAY HUGHES (CLARENCE WH) 45.31
6 KIM LITTLE (MERIDA UK) 45.35
7 JAMES HORTON (PRIMERA-SPORTS.COM) 45.41
8 THOMAS KEY (SOTON UNI CC) 46.03
9 CHARLIE LEECH (SOTON UNI CC) 46.04
10 SCOTT MICHAELS (SOTON UNI CC) 46.37
GENERAL CLASSIFICATION (PROVISIONAL)
1 HARRY BULSTRODE
2 GEORGE CRAMMOND
3 KIM LITTLE
4 NICK O'HARA
5 JAMES HORTON
6 RAY HUGHES
7 SIMON HEALEY
8 CHARLIE LEECH
9 ALEX HART (SARUM VELO)
10 SAM WADSLEY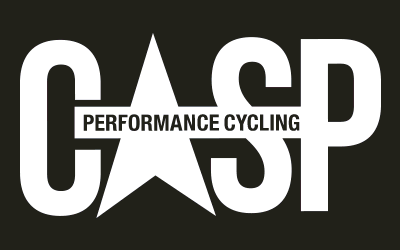 xxxxxxxxxxxxxxxxxxxx
Send your results as well as club, team & event news here
---
Other Results on VeloUK (including reports containing results)

---
Other News on VeloUK