Ben Sumner (Beeline Cycles) won the latest round of the Wessex Cyclo Cross league held at the Army training centre near Winchester
Report – Wessex Cyclo-Cross League 4
Sunday 4th October 2015
By Graham Robins
Ben Sumner (Beeline Cycles) won the latest round of the Wessex Cyclo Cross league held at the Army training centre within the Sir John Moore Barracks near to Winchester and was promoted by the Eden Veranda Race Team. The 22 year old from Reading continued his fine form at the start of the new season winning his third Wessex League race this season.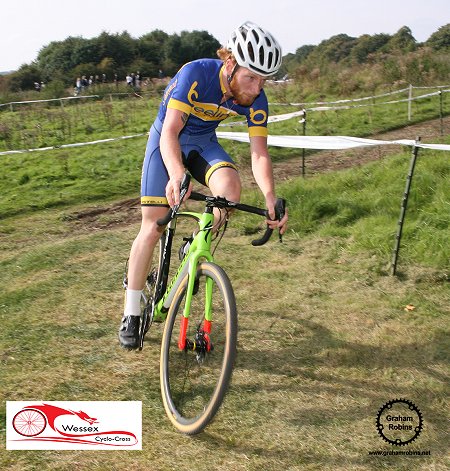 Right from the start of the race Sumner was on it pulling out a good lead as they approached the third wooded section just before completing the first lap. Behind Ben riders were scraping for places with last week's winner Sam Allen (PedalOn) second and Matt Macdonald third although his race was to be cut short with illness. Chasing leaders were Paul Lloyd (Rides on Air), Scott Chappell (Behind the Bikeshed) and a pair of Eden veranda riders James Cotty and Joe Hickerton.
After one lap the race settles down with one change as Richard Mardle (NFTO) gets amongst the chasing pack and is soon running neck and neck with Allen. As the laps ticked away Sumner increased his lead to nearly 20secs over Allen and Mardle and Lloyd at 26secs and the rest beginning to lose time and the long arduous course took its toll. Behind the leading group was a good battle between Paul Double (VC Veranda) in his first cross race, Scott Chappell and Jamie Norfolk (PedalOn).
The last three laps didn't see any change in position with Sumner leading Mardle and Allen with Lloyd nearly 90secs down. As Sumner had already finished all eyes were on the battle for second place. Allen came into view first with Mardle right on his wheel. As they entered the wooded section Mardle made a move and exited the trees first to finish 6secs ahead of the PedalOn rider.
In the vet 50+ race Steven Davies (Hargroves Cycles) was again the winner, his fourth straight win of the season with another gun to flag win. Davies soon built up a lead over Dave McMullen (Cotswold Veldrijden) and Tim Costello (GS Vecchi). Also running near to the front were Kevin Holloway (VC 10), Chris Hutchings (VC Venta) and Phil Boarer (Blazing Saddles).
Sarah Barber (NHRC) was again the winner of the women's race winning by 20secs from Fay Cripps (Southdown Bikes) and Helen Pattinson on the third step of the podium. Sarah led the race from the start as Pattinson and Cripps traded place early on and Susan Parker was right there with them. Natasha Reddy (RP Racing) was 6th and the first junior. With a couple of laps to go Barber led Cripps by 20secs who in turn led Pattinson by 25secs. Parker was just out the top four with Rosy Brown (Westbury Wheelers) fifth and Natasha Reddy sixth.
Dan Guest (Performance Cycles) won the vet40 race from Crispin Doyle (Hargroves Cycles) with Tom Sewell winning the junior race his fourth of the season.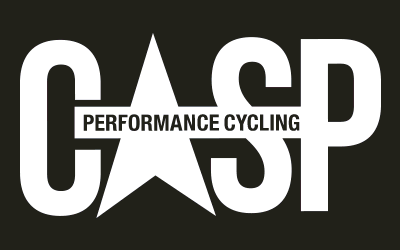 Provisional Results
Seniors
1st Ben Sumner Beeline Cycles 55mins 22secs
2nd Richard Mardle NFTO @14secs
3rd Sam Allen PedalOn @20secs
4th Paul Lloyd Rides on Air @1min 53secs
5th Scott Chappell Behind the Bikeshed @2mins 17secs
Vet40
1st Dan Guest Performance Cycles 42mins 09secs
2nd Crispin Doyle Hargroves Cycles @58secs
3rd Greg Tognarelli South Down Bikes @3mins 32secs
4th Graham Rogerson Cotswold Veldrijden
5th Gary Barlow Reading CC
Juniors
1st Tom Sewell Cotswold Veldrijden
2nd Joshua Hooper Primera Sport
3rd Charlie Cooper Eden Veranda RT
Vet 50
1st Steve Davies Hargroves Cycles
2nd Dave McMullen Cotswold Veldrijden @1min 19secs
3rd Tim Costello GS Vecchi @1min 35secs
4th Kevin Holloway VC-10
5th Chris Hutchings VC Venta
Women
1st Sarah Barber North Hants RC 43mins 27secs
2nd Fay Cripps South Downs Bikes @20secs
3rd Helen Pattinson Solent Pirates @25secs
4th Susan Parker NHRC
5th Georgie Panchaud Cycleworks.co.uk
Juniors
1st Natasha Reddy RP Racing
2nd Kara Perryman Solent Pirates
3rd Emma Pitt PPV
Send your results as well as club, team & event news here
---
Other Results on VeloUK (including reports containing results)

---
Other News on VeloUK