This Sunday sees the start of the National Cyclo-Cross Trophy for 2015/16 in Southampton and what an event it promises to be with some top names taking part
This Sunday: National Trophy Round 1
Southampton Sports Centre, Thornhill Road, Southampton, Hampshire, SO16 7AY
Ian Field of Hargroves Cycles-Ridley) one of the star names
This Sunday sees the start of the National Cyclo-Cross Trophy for 2015/16 in Southampton and what an event it promises to be. In the Elite Men's race, the clash between one of the top road stars in Graham Briggs (JLT Condor), the cyclo-cross British Champion Ian Field (Hargroves Cycles-Ridley) and many of the established off road stars such as Paul Oldham (Hope Factory) makes that race such a mouth watering prospect.
Those are just three of the 'names' in that event which will also see a visitor or two from Belgium and whilst a dry week is likely to make the course faster and better for the likes of Graham Briggs, the weather forecast showing signs of rain on Saturday evening could change everything for Sunday's race.
Road star with a lot of 'cross wins to his name already, Graham Briggs (JLT Condor) is  one of the favourites in the Men's race.
In the Women's event, the startsheet has most of the usual stars there including Amira Mellor (Paul Milnes), Annie Simpson (Hope Factory), Adele Carter (Hope Factory), Merce Pacios Pujadó (Beeline Cycles) and so many more including the legend that is Isla Rowntree (IslaBikes).
Racing starts at 10.15 with the Veterans followed by the Youth races and Junior Men before the Women and Elite men get their series underway later in the afternoon. After round 1 in Southampton, the series heads to Derby before round 3 in Durham, round 4 in Ipswich, round 5 in Bradford and then the final round in Milton Keynes in January 2016.
Amira Mellor (Paul Milnes Cycles) one of many favourites for the Women's race.
Event Schedule
Event one
Veteran men 40-49 – 10:15am
Veteran men 50+ – 10:16am
Event two
Youth under-16 girls – 11:15am
Youth under-14 girls – 11:16am
Event three
Youth under-16 boys – 12:05pm
Youth under-14 boys – 12:06pm
Event Four
Junior men – 1:30pm
Elite and under-23 women – 1:31pm
Veteran women – 1:32pm
Event five
Elite and under-23 men – 2:45pm
The Series
Round 1 – 11 October 2015, Southampton Sports Centre
Round 2 – 25 October 2015, Moorways Centre, Derby
Round 3 – 8 November 2015, University Cricket Club, Durham
Round 4 – 29 November 2015, Trinity Park Showgrounds, Ipswich
Round 5 – 13 December 2015, Peel Park, Bradford
Round 6 – 17 January 2016, Milton Keynes Bowl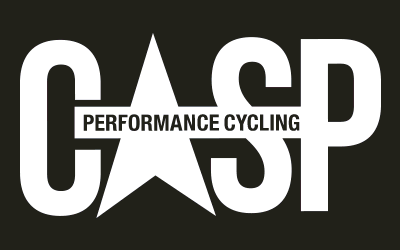 RACE 1 – 10:15 am: VETERAN MEN
Veteran Men 40-49
1 Ian Taylor C and N Cycles RT
2 Tim Davies CC Abergavenny/JP Signs & Print
3 Graham Rogerson Army Cycling Union
4 Brian Johnson Barnesbury CC
5 Paul Jones Beeline Bicycles RT
6 Lewis King Beeline Bicycles RT
7 Andy Collis Bicicielo
8 Gareth Scott Bicicielo
9 Stephen Whitehouse Bicicielo
10 Barry Harvey Blazing Saddles Cycles
11 Andrew Taylor C and N Cycles RT
12 John Shaw Colnago / BBB / Morgan Blue
14 Greg Simcock Corley Cycles – Drops RT
15 Luke Stone Corley Cycles – Drops RT
16 David Hobbs Cotswold Veldrijden
17 John Polak Cotswold Veldrijden
18 Keith Sheridan Cotswold Veldrijden
19 Robin Wilmott Cotswold Veldrijden
20 Edward Sarmiento www.cxmagazine.com
21 Anthony Glover Derwentside CC
22 Wayne Crombie East London Vélo
23 Roger Maidment East London Vélo
24 Adrian Lawrence Team Elite
25 Craig Thursby Ellmore Factory Racing
26 Stuart McGhee Evans Cycles Race Team
27 Benjamin Lewis Hackney GT
28 Nicholas Beech GS Henley
29 Mike Simpson GS Henley
30 Paul Groombridge Iceni Velo
31 Andrew Peace Jedi Cycle Sport
32 Carl Sturgeon Team Jewson-M.I.Racing-Polypipe
33 Kristian Spreckley Manchester Whlrs Club
34 Chris Green Matlock CC
35 Alan Drury Mid Devon CC
36 Andrew Parker Mid Devon CC
37 Duncan Rimmer Morden Cycle Racing Club
38 Robert Purcell Neon-Velo Cycling Team
39 George Richardson NFTO Race Club
40 Richard Edge Nottingham Clarion CC
41 Neil Mansfield Nottingham Clarion CC
42 Robert Thackray Oldfield/Paul Milnes Cycles ERT
43 Chris Taylor Paul Milnes – Bradford Olympic RC
44 Richard Gostick Pedalon.co.uk
45 Tim Hyde Pedalon.co.uk
46 Daniel Guest Performance Cycles
47 David Shaw PH-MAS Cycling
48 Alan Collins Portsmouth North End CC
49 Andy Sykes Team Quest – The Bike Shop
50 Gary Barlow Reading CC
51 Shaun Aldous Renvale RT
52 Darren Atkins Ride Coventry
53 Keith Murray SCOTT Racing
54 Simon Meadwell Solent Pirates
55 Marcus Durant Somerset RC – The Bicycle Chain
56 Shaun Green Stonehenge Triathlon and Road
57 Richard Noble Tyne & Wear Fire And Rescue Service CC
58 Andrew Baum Urban Cyclery
59 Andrew Parry Urban-Cyclery
60 Kevin Knox Vicious Velo
61 Richard Bennett Wessex Raiders
62 Michael Bowen West Suffolk Wheelers & Tri Club
63 Dan Alexander www.Zepnat.com RT – GSG Clothing
64 James Bryan www.Zepnat.com RT – GSG Clothing
65 Pete Middleton www.Zepnat.com RT – GSG Clothing
66 Craig Mainprize Individual Member
67 Anthony Morris Individual Member
68 Martin Pegler Individual Member
69 Chris Rathbone Individual Member
Veteran Men 50+
81 Chris Young Pedalsport Cycling Club
82 Paul Driver Amisvelo Racing Team
83 Richard Atkinson Ashburn Wealth
84 Simon Dighton Beacon Roads CC
85 Roy Hunt Colnago / BBB / Morgan Blue
86 Martyn Dymond Cotswold Veldrijden
87 Dave McMullen Cotswold Veldrijden
88 Douglas Fox Crawley Wheelers
89 Robert Tutt GS Europa
90 Steven Clarke Fenland Clarion CC
91 Simon Hime Finchley Racing Team
92 Steven Davies Hargroves Cycles – Ridley RT
93 Martin Eadon Hargroves Cycles – Ridley RT
94 Timothy Evans Harrogate Nova CC
95 Geoff Giddings Heanor Clarion CC
96 Geoff Robinson High Peak Cycles RT
97 John Wood Ilkley Cycling Club
98 Richard Collins Imperial Racing Team
99 Dave Copland Ipswich Bicycle Club
100 Kirby Bennett Team Jewson-M.I.Racing-Polypipe
101 Philip Roach Team Jewson-M.I.Racing-Polypipe
102 Tim Stowe Team Jewson-M.I.Racing-Polypipe
103 John Galway Keswick Bikes – KMB
104 Paul Banner Kingston Wheelers CC
105 Nigel Gregory Leicestershire Road Club
106 Michael Bell London Fire Brigade CC
107 Patrick Hayes London Phoenix CC
108 Jan Shearsmith Manchester Whlrs Club
109 Chris Watts Matlock CC
110 Robin Delve Mid Devon CC
111 Ben Tisdall Mid Devon CC
112 Matt Wilson Mountain Goat Coaching
113 Charlie Elsey Newbury RC
114 Anthony Dyment North Hampshire RC
115 Robin Akers Oxonian CC
116 Mick Davies Pedal Power Loughborough
117 Andrew Cracknell Pedalon.co.uk
118 Brian Perks Pedalsport Cycling Club
119 Paul Loosemore Team Striking Bikes
120 Richard Muchmore Revel Outdoors
121 Peter Mooney Rugby Velo
122 Kenny Johnson SCOTT Racing
123 Steve Barnes Seacroft Wheelers
124 Kevin Payton Stourbridge CC
125 Grant Johnson Sunset Cycles
126 Tim Costello GS Vecchi
127 Malcolm Cross Velo Club Venta
128 Chris Hutchings Velo Club Venta
129 Nigel Brown Westbury Wheelers
130 Sean Beswick www.Zepnat.com RT – GSG Clothing
131 Tim Gould www.Zepnat.com RT – GSG Clothing
132 Carl McDonagh www.Zepnat.com RT – GSG Clothing
133 Christopher Rowe www.Zepnat.com RT – GSG Clothing
134 Richard Cross Individual Member
135 Charles Warren Individual Member
RACE 2 – 11:15 am: YOUTH GIRLS
Youth Under-16 Girls
41 Megan James Abergavenny RC
42 Nicole Clarke Birkenhead North End CC
43 Olivia Bent Border City Wheelers
44 Sarah Brunton Cambridge Triathlon Club
45 Katie Scott Cotswold Veldrijden
46 Abbie Manley Eden Veranda Racing
47 Xan Crees Team Empella Cyclo-Cross.Com
48 Elena Smith Fossa Racing
49 Connie Hayes CC Hackney
50 Olivia Fawcett Hetton Hawks Cycling Club
51 April Tacey Leicestershire Road Club
52 Harriet Harnden Malvern Cycle Sport
53 Alderney Baker Team Milton Keynes
54 Poppy Wildman Nottingham Clarion CC
55 Lucy Naylor Paul Milnes – Bradford Olympic RC
56 Lucy Horrocks Cycle Sport Pendle
57 Ella Freeman Solent Pirates
58 Amy Perryman Solent Pirates
59 Elspeth Grace Welwyn Wheelers CC
60 Lauren Higham Welwyn Wheelers CC
61 Emily Ashwood WXC World Racing
Youth Under-14 Girls
71 Sophie Lewis Cycle Club Ashwell (CCA)
72 Harley Pell Cycle Club Ashwell (CCA)
73 Anna Wadsworth Beeline Bicycles RT
74 Maddie Wadsworth Beeline Bicycles RT
75 Roisin Lally Derwentside CC
76 Libby Smith Fossa Racing
77 Josie Nelson M and D Cycles / Fusion RT / WORX
78 Amelie Wayte Matlock CC
79 Lotta Mansfield Nottingham Clarion CC
80 Emily Conn Palmer Park Velo RT
81 Alexa Hawkins Palmer Park Velo RT
82 Ava Oxley-Szilagyi PH-MAS VCUK Women's Cycling Team
83 Amy Cantelo Solent Pirates
84 Ella Lawrence Solent Pirates
85 Poppy Pattinson Solent Pirates
86 Eluned King Towy Riders
87 Imogen Chastell Welwyn Wheelers CC
88 Jenna Miles Welwyn Wheelers CC
89 Megan MacMahon WXC World Racing
90 Charlotte-Louise McGreevy WXC World Racing
91 Millie Couzens Zappi's Cycling Club
RACE 3 – 12:05 pm: YOUTH BOYS
Youth Under-16 Boys
1 Joseph Beckingsale Abergavenny RC
2 Noah Field Cycle Club Ashwell (CCA)
3 Ben Tulett Beeline Bicycles RT
4 Craig Rogers Birkenhead North End CC
5 Noah Charlton BowlPhish BONTRAGER Racing
6 Harry Birchill Certini
7 Barney Clacy Chapel Tristars
8 Hugh Johnson Charlotteville CC
9 Riley Searle Corley Cycles – Drops RT
10 Aaron Stone Corley Cycles – Drops RT
11 Archie Scott Cotswold Veldrijden
12 Liam Sewell Cotswold Veldrijden
14 Kishan Bakrania Team Darenth
15 Luke Kingsland VC Deal
16 Ethan Wilmot Derby Mercury RC
17 Oliver Draffan Derwentside CC
18 Euan Cameron East Bradford CC
19 Fletcher Adams Hargroves Cycles – Ridley RT
20 Titouan Barthelemy Herne Hill Youth CC
21 Joseph Allan Hetton Hawks Cycling Club
22 Jack Parrish Ipswich Bicycle Club
23 Will Cooper I-Team Cyclists' Club
24 Alex Haines Leicestershire Road Club
25 Lewis Askey Lichfield City CC
26 Toby Barnes Lichfield City CC
27 Marcus Holmes Lichfield City CC
28 Solomon Kerfoot-Robson Marsh Tracks Race Team
29 Erin Baker Team Milton Keynes
30 Elliot Bannister Nottingham Clarion CC
31 Tom Dussek Nottingham Clarion CC
32 Finn Mansfield Nottingham Clarion CC
33 James Swadling Nottingham Clarion CC
34 Jay Allen Palmer Park Velo RT
35 Angus Hawkins Palmer Park Velo RT
36 Callum Macleod Palmer Park Velo RT
37 William Thackray Paul Milnes – Bradford Olympic RC
38 Joe Coukham Pedalsport Cycling Club
39 Eddie Townend Pedalsport Cycling Club
40 Jenson Young Pedalsport Cycling Club
41 Cory Edmondson Cycle Sport Pendle
42 Matthew Taylor PH-MAS Cycling
43 Archie Lewis Pines Cycles – Felt – Enve
44 Matthew Ellis Sherwood Pines Cycles SRAM RT
45 Timothy Elsmore-Martin Sherwood Pines Cycles SRAM RT
46 Jake Norton Sherwood Pines Cycles SRAM RT
47 Reuben Orr Sherwood Pines Cycles SRAM RT
48 Oliver Snodden Sherwood Pines Cycles SRAM RT
49 Harry Dridge Solent Pirates
50 Joel Hawkins Solent Pirates
51 Adam Long Solent Pirates
52 Harrison Knight Solihull CC
53 Jacob Knight Solihull CC
54 Samuel Asker Welwyn Wheelers CC
55 Thomas Durkin Welwyn Wheelers CC
56 William Raymond Welwyn Wheelers CC
57 Tom Couzens Zappi's Cycling Club
Youth Under-14 Boys
61 Spencer Davies CC Abergavenny/JP Signs & Print
62 Felix Field Cycle Club Ashwell (CCA)
63 Adam Lightfoot Cycle Club Ashwell (CCA)
64 Matti Egglestone Beacon Wheelers
65 Adam Bent Border City Wheelers
66 Freddy Birchill Certini
67 Christian Boon Derby Mercury RC
68 Luke Simmonds Clwb Beicio Dwyfor Cycling Club
69 Aidan Lawrence Eastlands Velo
70 Jack Brough Heanor Clarion CC
71 Joshua Giddings Heanor Clarion CC
72 Joseph Blackmore Herne Hill Youth CC
73 Kieran Riley Langdale Lightweights Racing Team
74 Dexter Mansel-Thomas Lee Valley Youth Cycling Club
75 Alec Gregory Leicestershire Road Club
76 Harrison Tacey Leicestershire Road Club
77 Emile Alexander Lichfield City CC
78 Daniel Barnes Lichfield City CC
79 Archie Peet Team Milton Keynes
80 Euan Macleod Palmer Park Velo RT
81 Marcus Hiley Pedalsport Cycling Club
82 Gabriel Banner Prestige Velo Club
83 Owen Lightfoot Rutland Rouleur
84 Sam Murray SCOTT Racing
85 Max Edgington Solent Pirates
86 Maximillian Meadwell Solent Pirates
87 Isaac Warrington Solent Pirates
88 David Hird Stratford CC
89 Andre Loosemore Team Striking Bikes
90 Luke Ashwood Sutton Cycling Club
91 Joe Kiely Welwyn Wheelers CC
92 Oliver Stockwell Welwyn Wheelers CC
RACE 4 – 1:30 pm: JUNIOR MEN, ELITE & VETERAN WOMEN
Junior Men
1 Travis Pell Cycle Club Ashwell (CCA)
2 Mark Donovan Beacon Wheelers
3 Tim James Bourne Wheelers CC
4 Max Gibbons Climb On Bikes CC
5 James Jackson Colchester Rovers CC
6 David Barnes Corley Cycles – Drops RT
7 Thomas Sewell Cotswold Veldrijden
8 Tom Easley Crawley Wheelers
9 William Warre Cycle Lab
10 Bailey Wilmot Derby Mercury RC
11 Thomas Mein Derwentside CC
12 Finlay Robertson Derwentside CC
14 James Mitri Dream Cycling Race Team
15 Charlie Cooper Eden Veranda Racing
16 Edward Rollitt Eden Veranda Racing
17 Harry Yates Hargroves Cycles – Ridley RT
18 Dougal Toms Iceni Velo
19 James Armstrong VC Lincoln
20 Ewan Grivell-Mellor Mid Shropshire Wheelers
21 Kieran Howarth Nottingham Clarion CC
22 Thomas Pidcock Oldfield/Paul Milnes Cycles ERT
23 Ben Turner Paul Milnes – Bradford Olympic RC
24 Simeon Young Pedalsport Cycling Club
25 Matthew Fratesi Severn RC
26 Harry Lewis Sherwood Pines Cycles SRAM RT
27 Cameron Orr Sherwood Pines Cycles SRAM RT
28 Joshua Waters Sherwood Pines Cycles SRAM RT
29 Cameron Biddle Solihull CC
30 Daniel Tulett Specialized Racing
31 George Armstrong Taw Velo
32 Joshua Craven Tyneside Vagabonds CC
33 Joe Williams VCUK PH-MAS Junior Cycling Team
34 Cai Davies Welwyn Wheelers CC
35 Toby Miles Welwyn Wheelers CC
36 Michael Parry Welwyn Wheelers CC
37 Tyla Loftus Wheelbase Altura MGD
38 Harry Rose Zappi's Racing Team
Elite Women
61 Amira Mellor Oldfield/Paul Milnes Cycles ERT
62 Emma Lewis Adalta Cycling Club
63 Emily Barnes Beeline Bicycles RT
64 Merce Pacios Pujadó Beeline Bicycles RT
65 Emily Wadsworth Beeline Bicycles RT
66 Rebecca Preece Contessa Scott Syncros
67 Charlotte Broughton Corley Cycles – Drops RT
68 Abigail Van Twisk Corley Cycles – Drops RT
69 Rhianna Stoves Derwentside CC
70 Delia Beddis Les Filles Racing Team
71 Ruby Miller Hargroves Cycles – Ridley RT
72 Adela Carter Hope Factory Racing
73 Annabel Simpson Hope Factory Racing
74 Laura Greenhalgh Imperial Racing Team
75 Isla Rowntree Islabikes
76 Hannah Payton Team Kinesis UK
77 Sophia Chastell M and D Cycles / Fusion RT / WORX
78 Diane Lee Team Mulebar Girl – Sigma Sport
79 Bethany Crumpton North West Cycling Club
80 Sophie Thackray Oldfield/Paul Milnes Cycles ERT
81 Harriet Guest Performance Cycles
82 Rebecca Hurst Poole Wheelers CC
83 Natasha Reddy RP Racing Team
84 Madeleine Gammons Sherwood Pines Cycles SRAM RT
85 Kara Perryman Solent Pirates
86 Rosie Brown Westbury Wheelers
87 Holly MacMahon WXC World Racing
Veteran Women
101 Maddi Smith Bolsover & District Cycling Club
102 Bev Martin Adept Precision RT/NE Healthcare
103 Jackie Field Cycle Club Ashwell (CCA)
104 Pamela Glover Derwentside CC
105 Tracey Fletcher Team Empella Cyclo-Cross.com
106 Lindsay Clarke Fenland Clarion CC
107 Juliet Horrocks Hope Factory Racing
108 Nicola Hartle PH-MAS VCUK Women's Cycling Team
109 Emma Martin Pines Cycles – Felt – Enve
110 Julie Phelan Pro Vision Cycle Clothing
111 Helen Pattinson Solent Pirates
112 Janet Marsden Warwickshire Police Cycling Club
113 Joanna Newstead X RT / Elmy Cycles
RACE 5 – 2:45 pm: ELITE & U23 MEN
Elite Men
1 Ian Field Hargroves Cycles – Ridley RT
2 Craig Joy Adalta Cycling Club
3 David Pearson Army Cycling Union
4 Ben Sumner Beeline Bicycles RT
5 Max Suttie Bike Motion Racing
6 Benjamin Clement Bristol CX
7 Chris Herring East London Vélo
8 Matt MacDonald Eden Veranda Racing
9 Scott Chalmers Felt Racing
10 Andrew Naylor Fossa Racing
11 Michael Butler Hargroves Cycles – Ridley RT
12 Jody Crawforth Hargroves Cycles – Ridley RT
14 Steven James Hargroves Cycles – Ridley RT
15 Tom Van Den Bosch Hargroves Cycles – Ridley RT
16 Daniel Booth Hope Factory Racing
17 Jack Clarkson Hope Factory Racing
18 Dave Collins Hope Factory Racing
19 Paul Oldham Hope Factory Racing
20 George Kirkin Imperial Racing Team
21 James Leach Imperial Racing Team
22 Peter Banham Team Jewson-M.I.Racing-Polypipe
23 Graham Briggs JLT Condor
24 Stephen Adams Langdale Lightweights Racing Team
25 Matthew Fostun Langdale Lightweights Racing Team
26 Giles Drake Leisure Lakes
27 Steve Stanbrook Malvern Cycle Sport
28 Ryan Keynes Team Moore Fitness RC
29 Ryan Smith Team Moore Fitness RC
30 Seb Lloyd New Forest CC
31 Richard Mardle NFTO
32 Paul Cox Pedal Power Loughborough
33 Adam Gascoigne Pedal Power Loughborough
34 Sam Allen Pedalon.co.uk
35 Adrian Lansley Pedalon.co.uk
36 Steven Roach Ride Coventry
37 Scot Easter SCOTT Racing
38 Chris Atkins Specialized Racing
39 Matthew Noble Specialized Racing
40 Simon Forster Tyne & Wear Fire And Rescue Service CC
41 Nathan Hoy VCGH
42 Paul Sheers Vicious Velo
43 Ross Tricker Vicious Velo
44 Neil Ellison WDMBC/Specialized Ruislip
45 Lewis Craven Wheelbase Altura MGD
46 Alexander Forrester www.Zepnat.com RT – GSG Clothing
47 Chris Metcalfe Individual Member
Under 23 Men
61 Arthur Green Clee Cycles
62 Edwyn Oliver-Evans www.cxmagazine.com
63 Lander Loockx Cycling.be Alpha Motorhomes
64 James Madgwick Hackney GT
65 Nicholas Barnes Hargroves Cycles – Ridley RT
66 Harry Franklin In Gear Quickvit Trainsharp RT
67 Jake Poole Jake Poole Racing/Raleigh
68 Robert Rogers Marsh Tracks Race Team
69 James Edmond Mountain Goat Coaching
70 Tom Seaman Nutcracker Racing
71 Billy Harding Oldfield/Paul Milnes Cycles ERT
72 Sean Dunlea Quest Sportswear Cycling Team
73 George Thompson Sleaford Wheelers CC
74 James Flury Vicious Velo
75 Jack Humphreys Wheelbase Altura MGD
76 Christopher Barnes www.Zepnat.com RT – GSG Clothing
77 Joseph Andrews Individual Member
Send your results as well as club, team & event news here
---
Other Results on VeloUK (including reports containing results)

---
Other News on VeloUK