Inaugural wheelset in the NSW Series, the Zipp 808 NSW Carbon Clincher offers a new rim shape with greater aerodynamic efficiency
New: Zipp 808 NSW Carbon Clincher
Zipp Press Release
The Zipp NSW Series is a science, a philosophy and a mission to engineer the fastest, most stable and highest performance cycling components ever realized.
The focus is on transforming innovative ideas into tangible gains in speed. NSW stands for 'Nest Speed Weaponry' and comes from the nickname "The Nest" that Zipp engineers gave to the windowless, high-security advanced development lab in the corner of the Zipp factory. It's where only the best fledgling ideas fly.
ZIPP 808 NSW CARBON CLINCHER
The inaugural wheelset in the NSW Series, the Zipp 808 NSW Carbon Clincher offers a new rim shape with greater aerodynamic efficiency and reduced side force as well as a new hubset for increased durability and less drag.
The 808 NSW, with a rim depth of 82mm, is designed for triathletes, time trialists or any cyclist looking for increased speed and stability.
Zipp 808 NSW Performance and Technologies Less Drag, Greater Stability:
808 NSW vs. 808 Firecrest
• 3-4 watt savings, which means an estimated 90 seconds at 40km per hour over 112 mile (180.25km) Ironman® -distance.
• 8 to 10 percent reduction in side force.
COGNITIONâ"¢ HUBSET
Every time a conventional hubset starts to coast, friction within the freehub ratchet mechanism works like a drum brake to slow the rider down.
With the Cognition hubset's Axial Clutch™ technology, we've reduced this drag by disengaging the ratchet mechanism when coasting. So you can approach corners at higher speeds, and ultimately, save time.
HUBSHELL
A star-flanged straight-pull hubshell design on the rear hub distributes the load placed on the hub flange away from the bearings. We've also developed a unique scalloped edge hubshell design for our front hub.
This scalloped design maintains the bearing bore diameter when high radial spoke tension is applied. That means you get bearings that quietly stay in place, roll faster, last longer, and provide a laterally stiffer hub.
IMPRESSâ"¢
We've employed Zipp's ImPress graphics technology, which prints graphics directly on the wheel, to help allow the dimples to do what they were design to do – help control vortex shedding, the rate at which air sheds off the wheel. Managing this is crucial to stability. ImPress graphics also give 808 NSW a distinctive stealthy look.
ABLC SAWTOOTHâ"¢
Our new Sawtooth dimple design consists of 12 nodes that are specifically clocked to start aerodynamic shearing at a rate of 50hz at a rider speed of 20mph. Sawtooth accomplishes this by inducing small sheet vortices that shed at a low magnitude, but at a higher natural frequency, thus decreasing the laminar bubble effect on the aerodynamically shielded side of the rim's profile to further reduce high yaw drag and improve crosswind stability.
SHOWSTOPPERâ"¢
Our industry leading silicon carbide Showstopper brake track continues to evolve and improve, providing unmatched stopping power and modulation regardless of weather conditions or the length of the descent.
From Computer Concepts to World Championships
Zipp® 808 NSW™ was developed using more than 40 concept studies using CFD (Computational Fluid Dynamics) post-processing software and multiple wind-tunnel trips, including the Aerodynamic Bike Testing Facility at the ARC Wind Tunnel, a short drive from Zipp's Indianapolis facility. Already, professional cyclists and triathletes are seeing the difference from the 808 NSW.
"Zipp® 808 NSW™ is a game changer. The wheels are marginally stiffer laterally, but any small improvement here is noticeable, given how already outstanding the 808 Firecrests were.
"I can corner harder on these wheels, and that gives me a lot of confidence on more technical courses," Pro Triathlete Jordan Rapp said. "But the big revolution is the Showstopper brake track. It's no longer 'as good as aluminum.' It is better. Paired with hydraulic brakes, I'd say the braking quality is equivalent to disc brakes. You can carry more speed into turns and dump it faster. It's a palpably better wheel but also one that's just more fun to ride."
Zipp 808 NSW technology already has been ridden to 1-2 finishes in two world championship events. In triathlon, Jan Frodeno of Germany won 70.3 World Championships in Austria while fellow German Sebastian Kienle was second. In cycling, Velocio-SRAM Pro Cycling captured gold at the Elite Women's Team Time Trial and Boels-Dolmans Cycling Team the silver at the UCI Road World Championships in Richmond, Virginia.
ZIPP® 808 NSW™ Carbon Clincher
• 1810g wheelset total
• 830g front weight/ 980g rear weight
• 82mm wheel depth
• 27.8mm max width
• 17.25mm internal bead width
• 26.44mm brake track width
• 18 front spoke count
• 24 rear spoke count
• Sapim® secure-lock nipples
• Sapim® CX-Ray® spokes
• Cognition hubset
• 110g front hub weight/ 225g rear hub weight
MSRP: £2,350
Retail Availability: December 2015
Each Wheel Includes:Â Zipp black titanium skewer/ Zipp valve extender by Silca/ Zipp individual wheel bag/ Zipp Platinum Pro Evo brake pads/ Zipp tube 700cx19-25mm/ Zipp rim tape 700cx20mm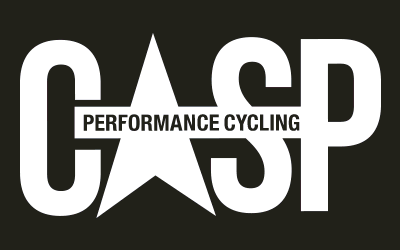 Send your results as well as club, team & event news here
---
Other Results on VeloUK (including reports containing results)

---
Other News on VeloUK