World class line-up confirmed for return of Six Day racing returning to London on Sunday, 18 October
News – London Six Day
EVENT PRESS RELEASE
World class line-up confirmed for return of Six Day racing returning to London
Set to compete at the Velodrome at Lee Valley VeloPark are:
•11 World Champions
•9 Olympians
•6 European Champions
•1 Dame
With ten days to go until the start of Six Day London – the first 'Six' to take place in the UK for 35 years – organisers have unveiled a stellar field for its return. The cream of the world's track riders will line up to take part in what is set to be a triumphant return to the city of Six Day cycling's birth.
With 11 world champions, nine Olympians, representing 13 nationalities, the elite men's field features the likes of Niki Terpstra, Iljo Keisse and Britain's Adam Blythe. There will also be a women's field across three of the nights, featuring Olympic gold medallist Dani King, Paralympic champion Dame Sarah Storey and Commonwealth silver medallist Charline Joiner.
With the Elite Men's field pairing up to compete, team selections have thrown up some interesting combinations including an unusual British and Australian sporting link up in the shape of Adam Blythe and Glenn O'Shea, and a double Dutch pairing of Niki Terpstra and Yoeri Havik and a 'young guns' all-British partnership featuring Germain Burton and Mark Stewart.
Six Day Racing was invented in London in 1878, and by the turn of the 20th century was one of the biggest spectator sports in the US. Whilst Six Day races are still very popular across Europe, the last one on UK soil took place back in 1980 at Wembley Arena.
With a 21st century re-boot, courtesy of Ministry of Sound who are providing the music and Progress Productions, responsible for sport presentation at London 2012 and Rugby World Cup, Six Day London is proving to be a popular addition to the racing calendar for the best track riders. The action will be screened live on Eurosport throughout the week.
Mark Cavendish, who is unable to compete in Six Day London due to injury, is looking forward to experiencing the event as a spectator, "There's an ambience about a Six Day event which is hard to describe. It's like a party with some cycling going on! It's a great field, some of the top racers around and is going to be a fantastic event."
Racing starts on Sunday 18 October with a stand-alone competition – the 1878 Cup and from Monday to Friday, riders will team up in pairs to compete across different race formats with the champions declared on Friday 23 October.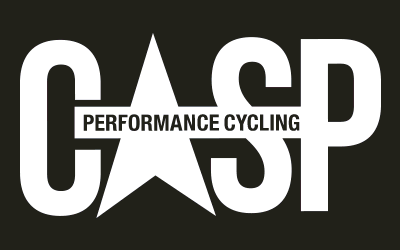 For more information on the event and timetable, visit www.sixday.com
The Elite Men's Teams Line Up for the Six day
Morgan KNEISKY (FRA) and Lucas LISS (GER)
Michael MORKOV (DNK) and Jesper MORKOV (DNK)
Iljo KEISSE (BEL) and Gijs VAN HOECKE (BEL)
Glenn O'SHEA (AUS) and Adam BLYTHE (GBR)
Alex RASMUSSEN (DNK) and Mark HESTER (DNK)
Germain BURTON (GBR) and Mark STEWART (GBR)
Chris LATHAM (GBR) and Ollie WOOD (GBR)
Niki TERPSTRA (NLD) and Yoeri HAVIK (NLD)
Stefan SCHAFER (GER) and Christian GRASMAN (GER)
Sebastian WOTSCHKE (GER) and Achim Burkart (GER)
Jasper ASSELMAN (NLD) and Welsey KREDER (NLD)
Lasse-Norman HANSEN (DNK) and Martyn IRVINE (IRL)
David MUNTANER (ESP) and Albert TORRES (ESP)
Ivan KOVALEV (RUS) and Melvin VAN ZIJL (NLD)
Chris LAWLESS (GBR) and Denis RUGOVAC (CZE)
Andreas Muller (AUT) and Andreas GRAF (AUT)
Jacob DUEHRING (USA) and Daniel HOLLOWAY (USA)
Kenny DE KETELE (BEL) and Moreno DE PAUW (BEL)
WOMENS RACING
Laura BASSO (ITA)
Janine BUBNER (GER)
Tela CRANE (USA)
Verena EBERHARDT (AUT)
Charline JOINER (GBR)
Romy KASPER (GER)
Dani KING (GBR)
Lisa KULLMER (GER)
Judith LETH (DNK)
Jarmila MACHACOVA (CZE)
Tatjana PALLER (GER)
Alzbeta PAVLENDOVA (SLK)
Stephanie POHL (GER)
Christine ROBSON (GBR)
Anita Yvonne STENBERG (NOR)
Sarah STOREY (GBR)
Amalie WINTHER-OLSON (DEN)
Malgorzata WOJTYRA (POL)
SPRINT
Tomas BABEK (CZE)
Denis DMITRIEV (RUS)
Nate KOCH (USA)
Kazunari WATANABE (JPN)
Matthew ROTHERHAM (GBR)
Thomas ROTHERHAM (GBR)
Send your results as well as club, team & event news here
---
Other Results on VeloUK (including reports containing results)

---
Other News on VeloUK