Another big win for Joe Clark (Team Envelopemaster) as he's fastest in the Lyme RC Hillclimb on Mow Cop
Report – Lyme RC Hillclimb (Mow Cop)
Sunday 11th October
This year's Lyme Racing Club Hillclimb on the 'Killer Mile' at Mow Cop saw an event record 81 riders on the startsheet, including 19 under-18s.
Seven of 2014's top 10 returned in 2015, including last year's runner-up Matt Clinton (Mike Vaughan Cycles) and 3rd last year Joe Clark (Team Envelopemaster). Conditions were good with very little wind and dry roads and this would be reflected in the times recorded on the day.
Early starter Rob Howson (Leek CC) set the early pace with a time of 5:05.7 which would later place him 11th overall. Rob's time was beaten by Jack Gilbert (Warrington RC) who would lead the event for 50 minutes, with an impressive 4:39.0 in his first hillclimb eventually netting 4th place.
Other early starters included the twelve under-16s in the field, with Louis Perry (Lyme Racing Club) taking the title in 5:26.9 – a new juvenile course record. Teammates Nikolas James and George Hancock took 2nd and 3rd juvenile prizes.
Dan Minor (Lyme RC) was the fastest junior, improving his own junior course record from 2014 to 4:59.3 to earn 8th overall. Max Spedding (PH-MAS Cycling) was the 2nd fastest junior on the day, and Gerald Henry (Cult Racing) taking 3rd junior.
Fastest over-40 went to Nick Despres (Guernsey Velo Club) with an impressive time of 5:02.3 (10th overall). Mike Guildford (Paramount CRT) took 2nd vet, and Paul Robinson 3rd vet and also a member of the winning team, with junior winner Dan Minor and juvenile winner Louis Perry the three counting riders.
Becky Lewis (Fibrax Wrexham RC) was fastest of the 13 ladies entrants, with her 5:29.8 setting a new ladies course record. Lou Bates (Cornac Planet X) took 2nd, with Victoria Grimmer (Paramount CRT) taking 3rd place.
Chris Dyke (Manchester BC) improved on last year's 5th place, taking 3rd this year with 4:37.3. Matt Clinton took 2nd place at Mow Cop for the third year running with 4:25.0, with this year's winner Joe Clark (Team Envelopemaster) recording an outstanding time of 4:12.9, trimming 7 seconds off Tejvan Pettinger's course record from 2014.
I would like to extend my thanks to all helpers, marshals and officials who helped to make the event a success. Many thanks to all riders for supporting the event and I hope to see you all back at the 2016 edition.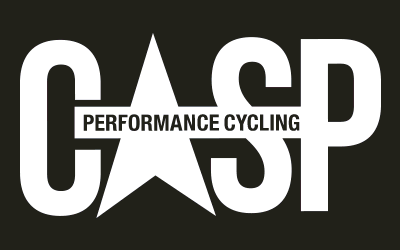 Result
1 Joseph Clark Team Envelopemaster M 04:12.9
2 Matt Clinton Mike Vaughan Cycles M 04:25.0
3 Chris Dyke Manchester Bicycle Club M 04:37.3
4 Jack Gilbert Warrington Road Club M 04:39.0
5 Jack O'Neill Mike Vaughan Cycles M 04:42.3
6 Matthew Cartlidge Kuota – GSG – Spinergy M 04:45.1
7 Sam Clark Buxton CC M 04:58.7
8 Daniel Minor Lyme Racing Club Jun 04:59.3
9 Dave Griffiths Paramount CRT M 05:01.7
10 Nick Despres Guernsey Velo Club V 05:02.3
11 Rob Howson Leek Cyclists Club M 05:05.7
12 Tom Shaw Bolsover & District CC M 05:10.6
13 Richard Taylor Harry Middleton Cycling Club M 05:12.5
14 Daniel Stevens Liverpool Century RC M 05:13.6
15 Mike Guildford Paramount CRT V 05:13.9
16 Paul Robinson Lyme Racing Club V 05:16.4
17 Andrew Nulty Holmfirth C C M 05:16.8
18 Ben Norbury Congleton CC M 05:17.7
19 Max Spedding PH-MAS Cycling Jun 05:20.7
20 Iwan Parry Clwb Rasio Mona M 05:21.3
21 Mark Nulty Glossop Kinder Velo M 05:23.4
22 Louis Perry Lyme Racing Club Juv 05:26.9
23 Becky Lewis Fibrax-Wrexham RC L 05:29.8
24 Simon Hinchliffe Lyme Racing Club M 05:32.7
25 Neil Skellern Team Swift V 05:33.8
26 Kris Bowditch Lyme Racing Club V 05:34.3
27 Lou Bates Carnac Planet X L 05:35.0
28 Alex Simmons Bontrager Bowlphish RT M 05:35.3
29 Gerard Henry Cult Racing Jun 05:36.7
30 Nikolas James Lyme Racing Club Juv 05:44.2
31 Chris Wilcox Lyme Racing Club V 05:45.0
32 Keith Minor Lyme Racing Club V 05:47.6
33 James Brayford Lyme Racing Club Jun 05:49.5
34 Rob Sutton Liverpool Century RC M 05:51.3
35 George Hancock Lyme Racing Club Juv 05:54.9
36 Alex Coates Lyme Racing Club Juv 05:55.4
37 Darren Perry Lyme Racing Club V 05:56.9
38 James Duncalf Lyme Racing Club Juv 06:02.2
39 Mark Allen Congleton CC Jun 06:07.9
40 Victoria Grimmer Paramount CRT L 06:11.3
41 Nick Grogan Sport City Jun 06:14.4
42 Heather Despres Guernsey Velo Club L Jun 06:20.8
43 Louis Evans Lyme Racing Club Juv 06:24.3
44 Nicola Soden Stocksbridge CC L 06:27.2
45 Stephanie Clayton Stafford RC L 06:27.7
46 Matthew Oxby Lyme Racing Club M 06:37.5
47 Charlotte Thompson Velo Club St Raphael L 06:40.0
48 Jayne Dickens Vision Racing L 06:44.7
49 Huw Parry Clwb Rasio Mona V 06:47.3
50 Peter Pollitt Bury Clarion CC V 06:59.8
51 Sandra Mackay Veloschils Interbike RT L 07:01.7
52 Helen Aldred The Racing Chance Foundation L 07:07.0
53 Ian Manders Born to Bike – Bridgtown Cycles M 07:18.3
54 Farley Barber Lyme Racing Club Juv 07:19.6
55 Samuel Hall Lyme Racing Club Juv 07:22.8
56 Elizabeth Mathison Leigh Premier RC L 07:37.4
57 David Joynson Lyme Racing Club V 08:42.0
58 Aidan Morley Lyme Racing Club Juv 09:37.0
59 Natasha Sandbach Lyme Racing Club L Juv 11:18.9
60 Sarah Walley Lyme Racing Club L 12:12.3
Send your results as well as club, team & event news here
---
Other Results on VeloUK (including reports containing results)

---
Other News on VeloUK