Former Tour of Britain rider Steven Roach , who represented Wales at the Commonwealth Games in 2006, has signed for Raleigh GAC
News – Steven Roach signs for Raleigh GAC
Former Tour of Britain rider Steven Roach , who represented Wales at the Commonwealth Games in 2006, has signed for Raleigh GAC.
Team owner Cherie Pridham said of the new signing " Steven has more than proved that he has the talent to succeed and we are looking forward to working with him as he steps up to top level here in UK".
Steven was at the National Trophy Cyclo-Cross in Southampton on Sunday riding in the team's colours and riding a Raleigh RX cyclo-cross bike as he did last season when he came back into the sport.
"It's really good" says Steven of having signed for the biggest team in his career in cycling. "It's nice to have the opportunity to race at that level and I think I can do well in the Tour Series and Crit Series."
Steven already had support from Raleigh UK with 'cross bikes last season as has his father Phil, who is a World Champion in the over 50's. Steven has returned to the sport in the last 18 months and admits he's ready to commit to cycling again.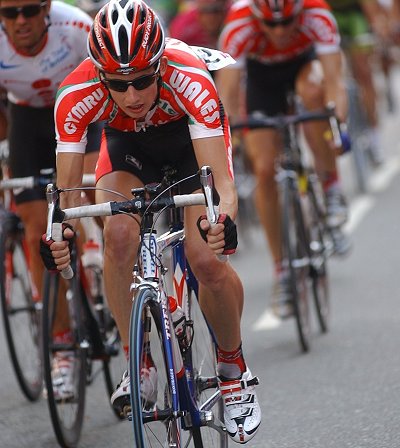 Steven in the Tour of Britain in 2005
"Having the break has made me a lot fresher and stronger as a person."
Steven had a break of seven years and in that time has got a full time job with the fire service and a young family as well. Prior to taking the break, Steven had success in cyclo-cross winning national championships as well as representing Wales in the 2006 Commonwealth Games in mountain biking.
Riding for Raleigh GAC however means he'll be doing a lot of racing on the road in 2016. "I enjoy the road and did a lot of that when I was riding for Wales with stage races in France and rode the Tour of Britain in its second year so I have done big road races. I enjoyed them then and think I can help the team next season and hopefully get a result for myself."
Steven's weapon for the winter is the Raleigh RX race disc based cross bike before swapping to a Militis for the 2016 road season.
"I am going to ride the whole National Trophy series although it may take me a few races to get used to them again as I have had some time off after riding mountain bikes in the summer. The aim will be the national championships and long term, it would be good to represent Wales again in the Commonwealth Games".
"I knew when I came back into the sport, I would not be able to just ride round in the middle of the pack and be happy with 10th or whatever. It is my nature to do as well as I can just like my dad. I am not doing this just for fun and that is why I think I had so long out because if I had come back to early, I'd have got fed up again. I have come back at the right time."
Good luck to Steven in the team's colours.
Steven in Welsh colours at the 2006 Commonwealth Games in Melbourne, Australia.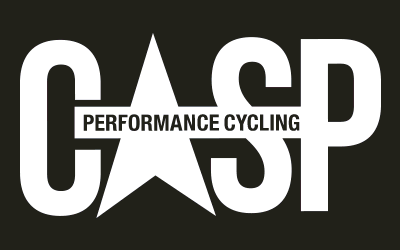 Send your results as well as club, team & event news here
---
Other Results on VeloUK (including reports containing results)

---
Other News on VeloUK