Tim Allen of Corley Cycles – Drops RT wins  category 2/3 Finsbury Park Road Race on Sunday on the  Rickling Green circuit
Result – Finsbury Park Road Race
A beautiful early autumn morning greeted the competitors in this year's Finsbury Park Road Race which was won by Tim Allen of Corley Cycles at a brisk average speed of 41.7kph.
With a strong field of almost 70 riders, many of whom were hunting points for end of season licence upgrades, the racing was hard and fast right from the start. Several paid the price with an early unceremonious exit.
Despite an attacking race, no breaks of any note formed and it was Tim Allen that proved the strongest on a challenging uphill sprint finish on the Rickling Green circuit near Bishops Stortford.
1 Tim Allen Corley Cycles – Drops RT 2 Â @ 2 hrs 18 min
2 James Moore Welland Valley CC 2
3 Michael Burke Welland Valley CC 2
4 Bartosz Kawka Finchley Racing Team 2
5 Dale Johnston VC Norwich 2
6 Freddy Pett Strada-Sport 2
7 Charlie Bratt St Ives CC 2
8 Anthony Jarrett Finsbury Park CC 2
9 James Ambrose-Parish Lee Valley Youth Cycling Club 2J
10 Harley Matthews Strada-Sport 2
11 Richard Pizzey Finsbury Park CC 3
12 George Olive Finchley Racing Team 2
13 Gregory Smith Finsbury Park CC 3
14 Mark Tickner Cambridge Triathlon Club 3
15 Joshua Outram SP – Torm 2J
16 Charlie Wright VC Norwich 3
17 Charlie Passfield Walden Velo 3J
18 Michael Auger Iceni Velo 2
19 Steve James High Wycombe Cycling Club 3
20 Edmund Fowles Cycling Club Hackney 3
21 Jez Fabes CC London 3
22 Martin Smith Cycling Club Hackney 3
23 Christopher Zappalà Look Mum No Hands! 2
24 Lubomir Belak St Ives CC 2
25 Morris Bacon Strada-Sport 2
26 Charles Pearson Cambridge CC 2J
27 Thomas Power Strada-Sport 2
28 Jali Packer Strada-Sport 2J
29 Mike Smith Colchester Rovers CC 2
30 Stephen Nunn Finchley Racing Team 3
31 Robert Abbey Hemel Hempstead CC 3
32 Neil Fraser Full Gas Racing Team 3
33 Matthew Carter Velo Schils – Interbike RT 2
34 Osama Assem Finchley Racing Team 3
35 Steven Nevin Finchley Racing Team 3
36 Andrew Lowe Team Milton Keynes 2
37 Alex Cohen Finsbury Park CC 3
38 Thomas Beasley East London Velo 2
39 Vincent Christan East London Velo 3
40 Nigel Hobday Cambridge CC 3
41 Adam Cotterell WyndyMilla 2
42 Barnabas Purbrook Ful-On Tri Club 2
43 Douglas Allen Velo Schils – Interbike RT 3 @ 1m 22s
44 Matt Antoniou Regents Park Rouleurs 3 @ 1m 28
45 Peter Blencowe Cambridge CC 3
46 Tom Whalley CC London 3 @ 1m 33s
47 Nathan Howard Finchley Racing Team 3 @ 1m 37s
48 Ben Smith Welwyn Wheelers CC 3 @ 1m 41s
49 Joseph Halloran Cambridge CC 3 @ 1m 53s
50 Adam Copeland Cambridge CC 4 @ 3mins
51 Craig Nicholls Glendene CC 1 @ 3m 20s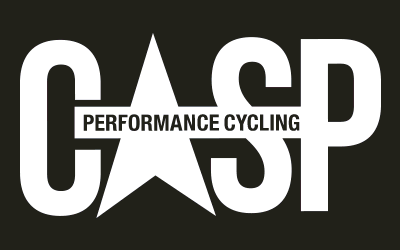 xxxxxxxxxxxxxxxxxxxx
Send your results as well as club, team & event news here
---
Other Results on VeloUK (including reports containing results)

---
Other News on VeloUK