Another win for Adam Kenway of SportGrub Kuota Cycling Team as he's fastest at the Bolsover & District Open hill climb
Result – Bolsover & District Open hill climb
On a sunny and still afternoon which provided some new course records, Adam Kenway (Sportgrub Kuota) won again (following his victory in the morning at Crich) taking a second off his course record – 3.17.
Local legend Chris Myhill was 3rd on the day and 1st Vet taking 7seconds of his age record. The ladies event was won by Lizzy Steadman in 4.17 missing the course record held by Lou Bates (nee Collins) by 4 seconds. Bolsover's Luke Hind improved on last years time by 32 seconds only to lose the U18 event by less than a second (8 hundredths!) to his team mate Kieron Brown.
The future looks bright for these two youngsters.
Result
1 Adam Kenway SportGrub Kuota Cycling Team 00:03:17
2 Christopher Bevan University of Sheffield CC 00:03:25
3 Chris Myhill Peak Road Club 00:03:32
4 Daniel Featherstone Andy Moore Autocentres Racing 00:03:34
5 Jonathan Harper Mansfield Road Club 00:03:41
6 James Allen Langsett Cycles RT 00:03:42
7 Adam Machan Sheffrec CC 00:03:44
8 David Clarke Giordana – Mitsibushi RT 00:03:53
9 Luke Allen Sheffrec CC 00:03:54
10 Patrick Murphy Bolsover & District CC 00:03:58
11 Iain Barlow Sheffrec CC 00:03:59
12 Josh Stringfellow Mansfield Road Club 00:04:01
13 Michael Widdowson Bolsover & District CC 00:04:02
14 Tim Russon Chesterfield and Totley Cycling Club 00:04:03
15 Kieron Brown Bolsover & District CC 00:04:05
16 Luke Hind Bolsover & District CC 00:04:05
17 Andy Nichols Langsett Cycles RT 00:04:26
18 John Hind Bolsover & District CC 00:04:26
19 Scott Bestwick Mansfield Road Club 00:04:33
20 Matthew Hazelhurst Bolsover & District CC 00:04:35
21 Tom Llewellyn Mansfield Road Club 00:04:44
22 Stacey Wilkinson Mansfield Road Club 00:04:44
23 Will Beech Nottingham Clarion CC 00:04:50
24 Daniel Farrand Bolsover & District CC 00:05:09
25 David Stringfellow Mansfield Road Club 00:05:11
26 William Cunliffe Common Lane Occasionals 00:05:26
27 Dale Wilkes Mansfield Road Club 00:05:29
28 Richard Thorpe Bolsover & District CC 00:06:13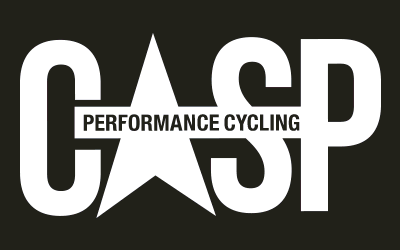 Send your results as well as club, team & event news here
---
Other Results on VeloUK (including reports containing results)

---
Other News on VeloUK